Investors accounted for over a third of the growth in the country's bank mortgage stock in the six months to the end of March; meanwhile, on the farm, dairy lending is falling fast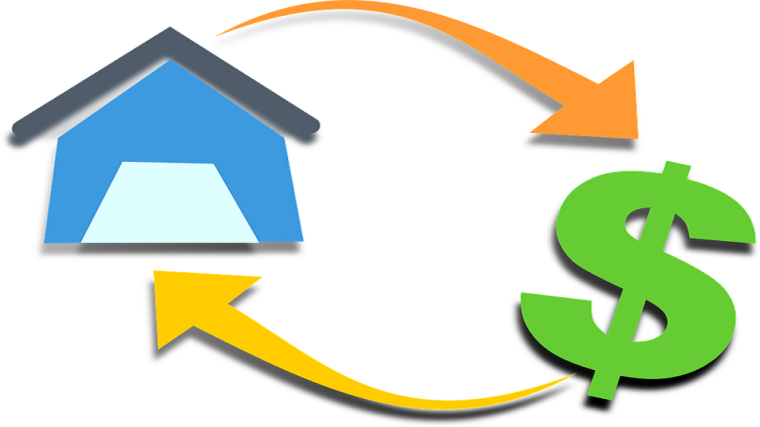 The massive buying splurge housing investors went on after the lifting of loan to value ratio (LVR) limits last year has seen their monthly share of the mortgage market heading back towards the high levels seen in mid-2016 prior to them being hit by deposit restrictions the first time around.
And figures in the Reserve Bank's latest bank loans by purpose monthly release show that in the six months to the end of March 2021 investors increased their share of the mortgage 'stock', the total amount outstanding for mortgages, by $6.713 billion. That made up some 36.6% of the $18.346 billion increase in the total bank mortgage 'pool' during the six month period. Total bank mortgage debt outstanding has now topped the $305 billion mark. There's been a recent string of record monthly additions to the overall stock total, with more than $3.7 billion (new record) added in March.
It's worth taking a snapshot of where we are with these various figures at the moment because the recent re-imposition of LVR limits and policy changes by the Government could see things changing quickly in the months ahead.
In terms of the overall share of that mortgage stock, investors now have $84.323 billion outstanding in mortgages, which makes up 27.6% of the total outstanding mortgage stock. In the six months to the end of March that share increased quite sharply from 27.1%. But it is still some way shy of where it was at the end of 2016 (which is as far back as this data series goes), when it stood at 29%.
Through the early part of 2016 the investors had regularly been accounting for about a third of new mortgages every month. But that was stopped when the RBNZ clapped 40% deposits on them in mid-2016. 
Now of course as of the start of May, we officially have 40% deposit rules for investors again, so, it will be very interesting to see what happens to their share in coming months. (And that's before we even start considering the impact of the Government's recent housing policy changes.)
But in the past few months its been all onwards and upwards for the investors.
In the six months to the end of March, the investors increased their share of the mortgage pile by some 8.6%, so an annual growth rate of in excess of 17%. During the same six month period the amount outstanding in mortgages for owner occupiers (a figure that includes first home buyers), rose by $11.633 billion (5.6%) to $220.716 billion.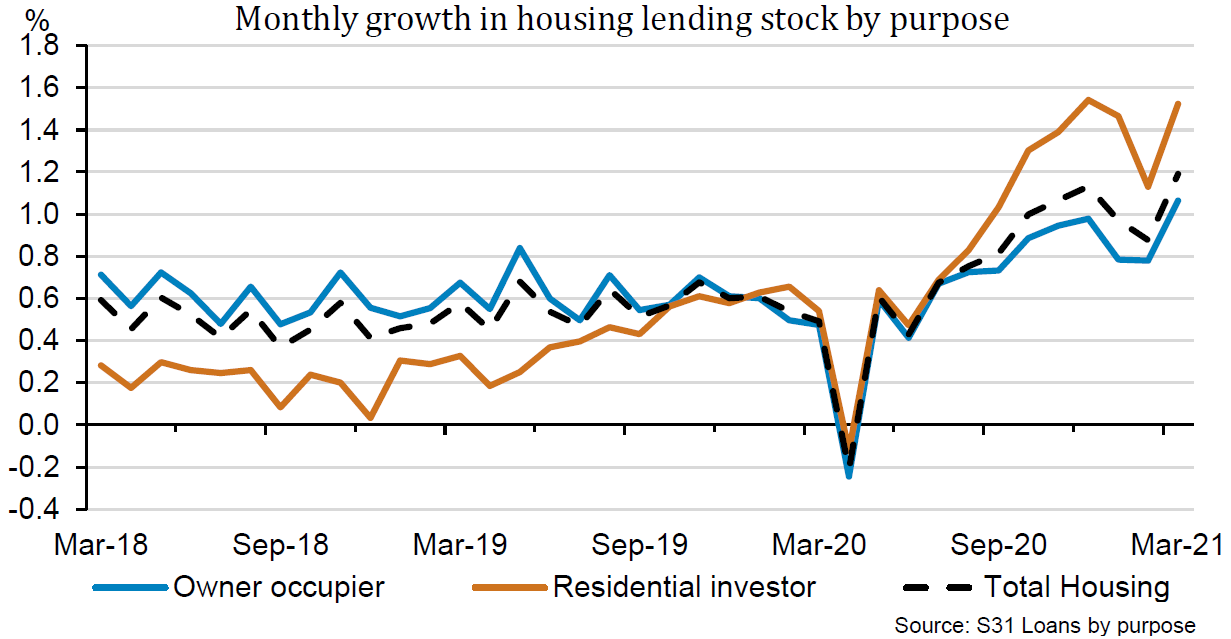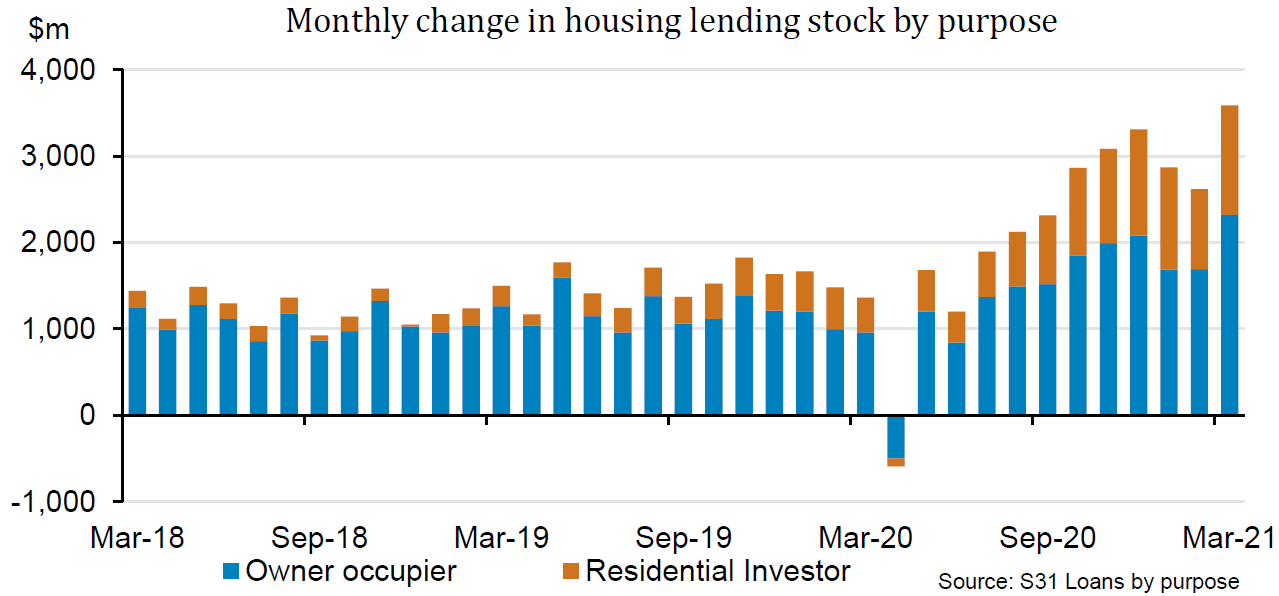 In terms of where the investor interest has been coming from, both recently and historically, it was interesting to note that Ministry of Housing and Urban Development material recently released relating to the Government's housing policy changes, stated that about 20% of current private rental properties had been bought in the past two years. This information came from CoreLogic.
The material went on to state (again from information supplied by CoreLogic) that purchasers owning multiple properties have made up between 35%-40% of property purchases over the last decade. Over half of those purchases were made by owners with between two and four properties - and that normally included their main home. Fewer than 15% of multiple property purchasers owned 10 properties or more.
The point is: A lot of properties have been bought as rentals in recent times, with seemingly a lot of those bought by people who might not be seen as "serious" investors (IE perhaps just buying one or two rental properties). So, it could be pretty interesting if these smaller scale investors do start deciding to quit their investment properties. There's plenty to look out for in coming months.
Dairy debt down
Changing tack somewhat, the same RBNZ loans by purpose figures give a detailed breakdown of business and agricultural lending.
The agricultural lending figures have been soft for some time and have shown an annual rate of decline every month since last April. But those 'headline' figures, if you will, don't tell the real story, which is the large drop off in dairy lending.
Dairy lending has fallen $1.3 billion between August 2020 and March 2021. 
And if you go back two years to March 2019, the amount of outstanding dairy loans is now down nearly $3 billion - or over 7% - since then. (It's gone from $41.309 billion to $38.38 billion.)
The Reserve Bank's Financial Stability Report last November talked of banks seeking to diversify their agricultural exposure, while there was "limited appetite for new dairy lending".
ANZ chairman John Key said last October the banks were "all full" on agricultural risk, so its the only area they can "reprice"  
It will be interesting to see if the extremely buoyant dairy prices that have been seen this year - and are likely to continue - will encourage any change in thinking by the banks.