Roger J Kerr tackles the nitty gritty on our current handling of the Covid pandemic, the direction of the economy and what it all means for the future value of the NZ dollar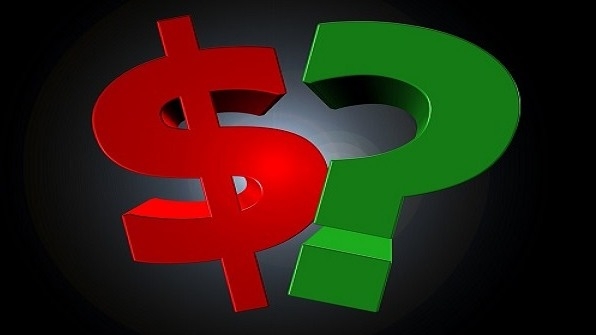 Summary of key points: -
Handling of the Covid Pandemic
Direction of the Economy
Direction of the NZ Dollar
---
Has New Zealand painted itself into a difficult corner with its health and economic response to the Covid pandemic that has ravaged the world over the last 18 months?
As a trading nation, more highly dependent upon exports and imports than virtually any other nation, we have effectively cut ourselves off from the rest of the world with seemingly no way out, to save an indeterminate number of lives. Surveys tell us that a majority of New Zealanders are quite happy with that situation and are trusting our leaders to make the right decisions for our collective benefit.
However, there are serious implications for our economy going forward, should our government continue with its current Covid elimination strategy and continue with no plan of how we extricate ourselves from this predicament. There are risks with Covid, but we should be much better prepared for them after 18 months. There are also risks for the economy if we continue to cut ourselves off from the world and rely on "hope she'll come right" rather than having a plan.
Therefore, it is timely to ask some pertinent questions (as well as pose some answers and solutions) about our current handling of the Covid pandemic, the direction of the economy and what it all means for the future value of the NZ dollar.
Handling of the Covid Pandemic

Question

Answer (A)/Solution (S)

1.Why has the vaccination roll-out been so slow?

A. Because it is being managed by government bureaucrats (MBIE, MoH, DHB's) with no incentives or accountabilities to achieve results.  

S. Launch financial incentives to be vaccinated. Get vaccination teams in special fitted out buses up every street in South Auckland. It's not rocket science!

2. Why is the MIQ capacity/booking system a total cluster?

A. Same as the answer to 1. above.

S. Contract private providers. Rent some cruise liners to quarantine RSE workers from the Pacific Islands. Construct a purpose built MIQ centre between Auckland and Hamilton for permanent immigrant workers. Use relocatable houses that can be utilised afterwards.

3. Why don't we have rapid/self-saliva testing kits available like other countries?

A. The politicians and bureaucrats do not trust you.

S. Available through your pharmacy (just like a pregnancy self-test).

4. Are vaccination mandates coming?

A. Inevitable. Human rights, privacy and employment laws need to be parked for a while so that we can get ourselves out of this mess.

S. Vaccination passports to enter everything and everywhere.

5. Why is there no target vaccination percentage to then allow freedom of movement like the UK and Australia? (i.e. live with Covid).

A. The Ardern Government shies away from objectives, goals, targets, and milestones as they do not want to be accused of failure when they fall short.  

S. Set a target so that business can plan ahead based on estimations of when the target will be met.

6. Why is the Government changing policies on immigration, water and abolishing DHB's in the middle of a pandemic?

A. It's Labour Party ideology and they aren't changing for nobody!

S. Government energies need to be re-prioritised into economic policy prescriptions that shift the dial for productivity, growth, and tax revenue inflows.
Direction of the Economy

Question

Answer (A)/Solution (S)

1. Why does Grant keep saying "we have the funds ready and available"?

A. He does not have the funds, the money is all borrowed. What is his plan to repay the additional debt asap?

S. Only strong economic growth will provide the tax revenue to the Government to repay the debt and thus provide for future fiscal flexibility.

2. Will the plan to increase productivity by training up more locals, rather than importing immigrant talent, work?

A. It may work in the long run; however, the economy and managing Covid risks do not have that luxury of time.

S. Sensible Covid risk management would entail increasing ICU capacity by bringing in immigrant medical specialists and nurses.

3. Does buying and selling existing houses with each other at ever increasing prices produce sustainable economic growth?

A. Nope! Increased consumer spending has occurred through the "wealth effect" of borrowing more against the increased property values. It invariably ends in tears.

S. Sustainable growth comes from businesses and industries expanding, reinvesting profits and employing more people who then spend their wages in the economy.

4. Is shoving the OCR up aggressively right now the only way to control the housing market and inflation?

A. Interest rates are a blunt instrument prone to causing collateral damage to the wider economy. The runaway housing market can be reined-in by other means.

S. The RBNZ can immediately tighten credit conditions in the economy by increasing capital requirements on the banks for home mortgage loan assets. Banks would increase their lending margins. The OCR does not need to go up so rapidly, which only hurts the export economy through a higher NZ dollar value.

5. What is the New Zealand's solution to the shipping/freight crisis?

A. Not every exporter is the size of Fonterra to command long-term shipping commitments to NZ. We may well be permanently excluded from shipping routes in this part of the world.  

S. The Government needs to play a role here by facilitating a new sea-freight model of hubs for our import/export cargo through Australian ports.

6. Our Terms of Trade Index has returned to 40-year highs, in normal times would we by humming?

A. The real risk in front of us is that export prices fall from here and import prices continue to increase i.e. the Index heads in the other direction.

S. The economy needs the Terms of Trade Index to stay high as we have lost most of the Invisibles Income (foreign tourism) in the Balance of Payments Account.
Direction of the NZ Dollar

Question

Answer (A)/Solution (S)

1. Are interest rate differentials back in vogue as a driver of NZD exchange rate direction?

A. Back in the day, our short-term interest rates moving up to be 1% to 2% above those in the US would push the Kiwi dollar higher. However, these days there is considerably less interest in such currency carry-trades from Asian investors and US hedge funds.

2. Has China pricked the commodity price bubble?

A. Looks like it with iron ore prices. China still needs our milk powder, fruit and logs and increased shipping costs underpin our prices to some degree.

3. How will the current speculative positioning in the AUD and NZD FX markets play out?

A. The currency speculators are near to previous extreme "short-sold AUD" positions against the USD (refer chart below). Therefore, from here they will be AUD buyers (taking profits), not AUD sellers. In contrast, speculative positioning in the NZD/USD rate is zero. Watch for a sharp reversal down in the NZD/AUD cross-rate as a result of speculative positions being unwound.   

4. Is the local interest rate market too "gung-ho" about RBNZ monetary tightening?

A. Yes, they are only looking at one part of the economy and ignoring potential risks. Two changes in market pricing, houses and commodities, stand to moderate the sentiment and slow the RBNZ up.

5. What are the NZ equities and FX markets telling us?

A. The NZX50 index started the year at 13,300 and has traded below that level all year until early September when earnings growth lifted it back to 13,300. Reduced levels of foreign investor interest in both markets suggest that the "flat and sideways" direction may also reflect the economic outlook.

6. How will the NZ economy and the NZD value fare without fiscal and monetary support?

A. The debt-financed household and Government spending splurge has nearly run its course. Now it is all about the productive heartland of the economy. A weaker USD next year, without a corresponding increase in export commodity prices, points to our GDP growth being below most forecasts.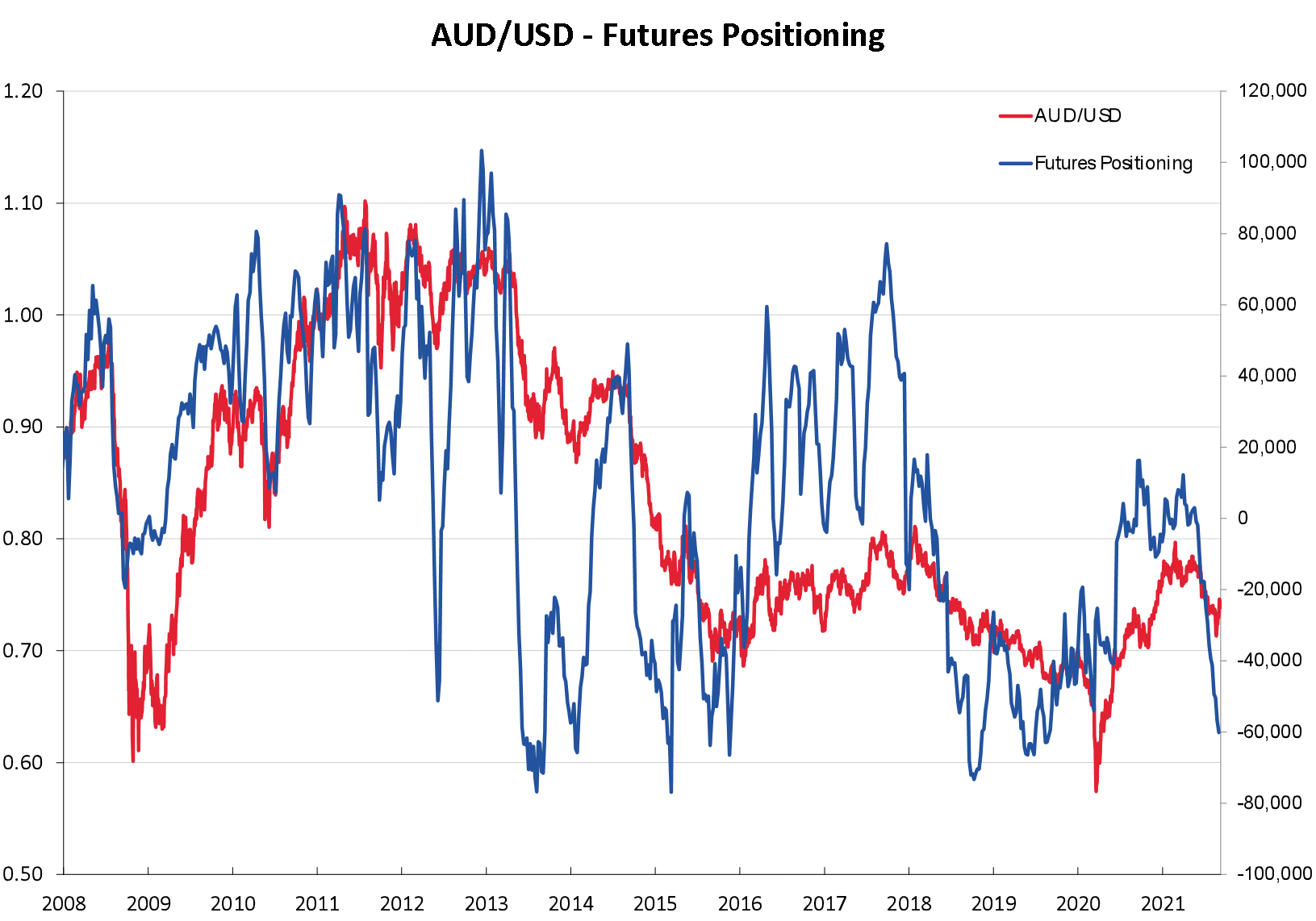 ---
---
*Roger J Kerr is Executive Chairman of Barrington Treasury Services NZ Limited. He has written commentaries on the NZ dollar since 1981.