Reserve Bank looks to play catch-up with the runaway house market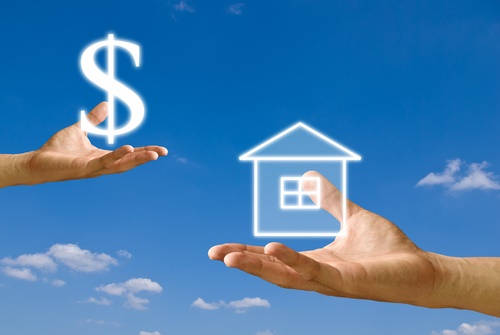 By David Hargreaves
Our Reserve Bank is wearing the look of a central bank that's been caught with its LVRs down.
The RBNZ seemingly went into the latest six-monthly Financial Stability Report needing urgently to do something about the rampant house market - but not being in a position to immediately do so.
Given the apparent success it had enjoyed when it first introduced a 'speed limit' on high loan to value lending in 2013, the RBNZ must have thought it could give itself some breathing space through the tightening of LVR rules for Auckland investors late last year.
This hasn't worked and the central bank's now got to come up with Plan B, which is looking suspiciously like debt-to-income ratios, something the RBNZ has been coy about previously, but has obviously had on its mind for a while.
Let me be the first to admit that I thought the Auckland-centric LVR measures would work, for about a year. Therefore I sympathise with the RBNZ, which has in a sense been left to look rather helpless just at the moment.
Nevertheless though, you do wonder why a Plan B wasn't ready and waiting in the wings for if the move against Auckland investors did not work.
And if we really examine what went wrong, perhaps the nub of it is that the LVR speed limit was a measure aimed at the banks, while the Auckland LVR measure was aimed at the individual investor. I have heard it said that buying houses is as fundamental to the New Zealand psyche as sex. So, what I'm trying to say without going up some smutty garden path is that New Zealanders WILL find a way of buying houses, it's a fundamental drive, and you don't stop fundamental urges.
The banks, however, are a bit different. They are the facilitators, the enablers. But they also need a bank registration, issued courtesy of one RBNZ. If the RBNZ levels a measure against the banks that is a condition of said banks' registration, then the banks will listen.
The real achievement of the LVR speed limit policy has been getting the percentage of high LVR lending on banks' books down from 21% in 2013 to about 13% now. And lest we forget, the RBNZ's real role is to stop the banks getting stressed, not to prevent individual people doing silly things in the housing market.
So, clearly the RBNZ is now focusing on debt-to-income ratios - a measure that would target banks and how much they could lend to people borrowing high multiples of money relative to their earnings.
RBNZ Governor Graeme Wheeler says investors are currently accounting for about 42% of housing transactions in Auckland and 40% in the rest of the country. That is a lot. Also, the RBNZ's own figures show that about 60% of investors are borrowing more than five times their earnings, as the below chart shows.
In October 2014 Britain introduced a 'speed limit' meaning that banks couldn't do more than 15% of new mortgage lending on debt-to-income ratios of higher than 4.5. In fact many of the banks in England took it upon themselves to put a limit of 4 in place. Any such policy introduced in New Zealand could therefore be expected to have quite some impact, given the figures the RBNZ has collated.  
It's worth noting that nearly two years ago the New Zealand Institute of Economic Research was saying that debt-to-income ratios were a better way to go than LVRs as a way of managing financial stability risks.
Hindsight is a glorious thing, but it is now surprising looking back that debt-to-income ratios were not included in the original macro-prudential toolkit  as agreed to in a Memorandum of Understanding with Finance Minister Bill English in 2013.
Presumably, given that English's own department, Treasury, has already expressed considerable enthusiasm for debt-to-income measures, the minister is likely to agree fairly quickly to the RBNZ implementing such moves (although English is clearly not one to simply agree to what his department thinks.)
While the RBNZ's been collecting the information it needs from the big banks for some time now, it hasn't been getting the same information from the smaller banks. The indications are that this will start soon. So, if we assume that further information needs gathering yet, the assumption is that formal announcement of debt-to-income ratios could be some months off. And presumably there will need to be periods of consultation with the industry etc.
Presumably the RBNZ would want to at least announce that the ratios are coming at about the time the housing market wakes up for spring (and there's already suggestions this year that it won't even bother with the usual winter hibernation). But that suggests an announcement possibly by September-October with implementation probably not till into the New Year.
That's a long time for the RBNZ to have to wait - and goodness knows potentially how wild the house prices - and the indebtedness of Kiwis - may have got by then.
The central bank will be hoping the Government comes to the party with some sort of arresting measure in the May 26 Budget.
We will see what happens.
While I think debt-to-income ratios are a sound and logical step, I don't think they are a complete answer.
I still can't help but feel that the real way for the RBNZ to go is to keep increasing the amount of capital banks have to hold against their mortgage portfolios. The banks will scream, because this lowers their profitability, but long term the banks are going to have to live with that. The rivers of cash flowing to shareholders are going to need to be reduced to a stream.