John Key and friends are the people to sort out the housing market - and they should stop making excuses and hiding behind the Reserve Bank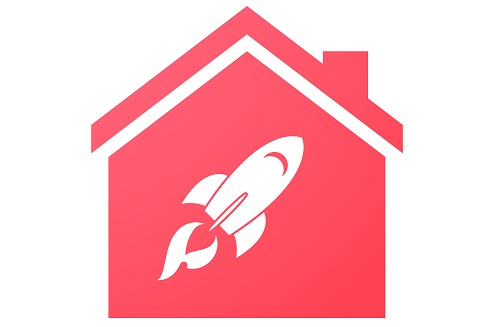 By David Hargreaves
The political firestorm that has erupted over the New Zealand housing market is effectively a case of fiddling while Rome burns.
The various parties involved, both political and supposedly non-political such as the Reserve Bank, are effectively agreeing that there's a problem but arguing what to do about it.
Except it seems from where I'm watching there's not really any argument at all about the types of things that need to be done.
More it's a question of who's going to do it?
I'll make it easy. Step up John Key, Bill English and the rest. This one's yours. Get on with it.
It was beyond cute of the Prime Minister to stand on the sidelines last week saying, in effect: "Yes, come on Reserve Bank, do something!" Why you could have been tempted to believe from the PM's response that he has suddenly developed an inability to pass laws, make regulations, change policies. He's only the head of the Government after all.
To refresh everybody's memory here: The Reserve Bank is charged with preserving financial stability. That means, to grossly simplify, its job is to stop the banks getting into the cactus and producing a financial crisis that would see our country turn into a banana republic. The central bank ain't there to ride shotgun on the housing market per se.
The housing market just happens to be what our banks have something like 55% their lending tied up in. If the housing market crashes and burns in a very meaningful way we are all in a bit of trouble. Hence the Reserve Bank interest.
Already, however, with measures such as the 'speed limits' on high loan to value ratio lending, the RBNZ has overseen an improvement in the banks' ability to withstand a housing market shock. That fact won't stop the RBNZ worrying about such an eventuality, but nor should it. It is supposed to worry about financial stability.
If there is ultimately a nasty accident in particularly the Auckland housing market it won't be the RBNZ's fault.
Trying not to dirty its hands
It will be the fault of a Government that has been desperate to not get its hands dirty in making policies that both go against the grain of National's 'capitalism is good' creed and that it would construe as unpopular with its voter support.
The trouble for National is that with New Zealand now talking itself into a 'housing crisis' the 'do nothing' option is starting to look increasingly ballot box-toxic as well.
I think the Government is going to have to come kicking and screaming to the party eventually.
My concern is it leaves it so late that by the time some real measures that will bite are introduced they'll be biting on a market that's so overvalued it REALLY takes a fall.
What should the Government do? Three things come very easily off the top of the head, and I'm sure readers would have other thoughts. Just as a starting gambit I would increase the period caught by the recently introduced 'bright line' test from two years to five years. I would kill off tax deductibility of losses from rental properties. I would introduce a tax on undeveloped land held as an investment. I would stress that the point of such measures should not be seen as raising revenue through tax - but simply to even the investment playing field.
This country is going to keep risking boom and bust cycles if we continue to strongly favour one asset class through the tax system over other kinds of investment.
Immigration cuts
And yes, I would do something about immigration, but this one's more complicated. How badly hit financially would tertiary education institutions be if the numbers of international students were limited? Quite badly, I suspect. Clearly some students coming into the country are doing so with the intent of getting jobs - not necessarily particularly skilled ones - and staying on. This relatively recent practice needs to be examined closely.
Probably an easier place to start with immigration is to cut back on the number of work visas issued. Nearly 39,000 people came into the country via this way in the 12 months to May and from what can be seen of some of the official figures, a fair few of the jobs these people are taking could be done by locally trained people.
Look, the point is, the Government needs to stop jawboning and making out the housing market is somebody else's problem that can and should be solved by somebody else.
Time to just get on with it.
The longer the Government leaves it the bigger the potential mess. I'm sure in their heart of hearts John Key and friends know that.
There comes a time when inactivity actually becomes reckless. We have reached that point.