Chief Human Rights Commissioner David Rutherford says we need to work together to ensure everyone in New Zealand has an adequate home to live in. 'We must leave nobody behind'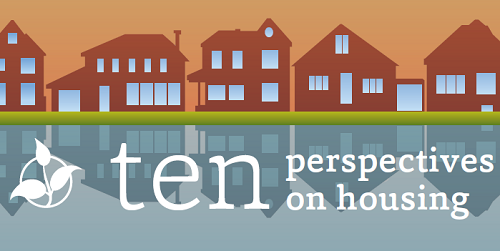 The following article is the tenth and final chapter from Progressive thinking, ten perspectives on housing, a Public Service Association (PSA) publication. Interest.co.nz has now published all 10 chapters from different authors on various aspects of housing.
By David Rutherford*
In 1972, when Elvis Presley's "In the Ghetto" was a number one hit in New Zealand, my home was an adequate house in Patea, Taranaki. I was glad I wasn't living in a ghetto in Chicago. I was glad that the idea of ghetto was something none of us would stand for here in New Zealand.
Forty years later when I read a report describing the clustering of low income renters in Auckland¹, I thought again of Elvis's song, and the lines:
"Take a look at you and me, Are we too blind to see, Do we simply turn our heads And look the other way?"
We – government, all political parties, public and private agencies, you and I – need to turn our heads together toward the people. We need to work together to ensure everyone in New Zealand has an adequate home to live in. We must leave nobody behind.
Responsibilities
From the start of our lives there are certain things our governments must to do to help us reach our potential – things they have promised to the world they will do for each of us. These expectations and claims we have of our elected representatives are called human rights. Every single person has them.
The most basic minimum human rights standards have been discussed and written down and countries, including New Zealand, have agreed to follow them. They have become international law. Successive New Zealand governments have committed us to abide by these international laws, and thus to respect, protect and fulfil our human rights in New Zealand.
The role of the NZ Human Rights Commission is to hold the state to account for the promises they have made to protect the human rights of people in New Zealand.
For decades all sides of our political spectrum have made promises about adequately housing New Zealanders and yet no side has yet delivered adequate housing to all New Zealanders.
In 1948, the New Zealand Government of the time helped to draft and promised to fulfil the right to adequate housing in Article 25.1 of the Universal Declaration of Human Rights.
Since then, we have signed a multitude of international covenants aimed at eliminating discrimination in the provision of housing and requiring the state to provide housing for our most vulnerable people.
The most recent expression of our Government's commitment to ensuring adequate housing for all New Zealanders is found in the² Sustainable Development goals, targets and indicators contained in the 2015 UN Global Agenda 2030.
We signed up to these goals, including SDG 11 – "to make cities and human settlements inclusive, safe, resilient and sustainable". Part of SDG Target 11.1 is: "to by 2030, ensure access for all to adequate, safe and affordable housing."
We appear to have a "what goes on tour, stays on tour" approach to our international human rights commitments.
Those in the political sphere are good at making international promises about adequate housing in New Zealand, but when push comes to shove, what is actually being delivered?
Since 1948, New Zealand governments have promised internationally repeatedly to deliver adequate houses to all New Zealanders and yet they have failed to deliver. The reality is that it will likely take longer than any single electoral cycle to deliver adequate housing to all New Zealanders.
The Human Rights Commission argues that we need a New Zealand 'Homes Accord' that all political parties sign up to and that commits them to providing all New Zealanders with an adequate home.
'Adequate housing' has been well defined in international human rights law.³
We believe a Homes Accord should be based around the UN indicia of adequate housing and apply right across the spectrum of housing.
It means ensuring everyone has somewhere affordable, secure, safe, warm and dry to live and grow up.
The indicia are:
Security of Tenure
Habitability
Accessibility
Affordability
Availability of services, materials, facilities and infrastructure
Location
Cultural Adequacy
It's clear to me that the only way our political parties can deliver adequate housing is by working together. This will mean leaving egos, political point-scoring and 'beef' at the door.
Our political representatives will never deliver adequate housing if they continue working apart.
Finally, I want to share with you why ensuring all New Zealanders have an adequate home matters so much to me. I write as the son of Irish and Welsh immigrants to this great country, Aotearoa New Zealand.
Because of my parents' courage I was born here. The homes I was brought up in were adequate houses in Te Aroha and Patea because the Education Board supplied them to my teacher father.
This year my father passed away. On the way to Hawera for his funeral, I stopped at Patea and saw the two schools I learned in, the rugby grounds I played on, the church I prayed at and the two houses I called home. I also thought of the iwi, whose korowai of aroha has always cloaked my family, particularly my father and I in tough times.
I took a photo of the adequate house that was the home my parents brought our family up in when we lived in Patea. Those parents, that home, and that community brought up a Sydney-based software developer and now-builder, a Taranaki dairy farmer farming on Māori owned land, a Cannons Creek kindergarten teacher and me.
I want all of our tamariki to have the opportunity that a home – an adequate house – enables. Imagine if every parent and every child had the chance we had, because we had an adequate house to call our home.
I believe that our tamariki and all of us will only have the opportunity to have a home that is an adequate house if all of our political parties bind themselves to a New Zealand Homes Accord. And I believe they should do that now.
Mā te mahi ngātahi,
ka tū te rongomau ka tiaki te mana
o ia tangata
o ia hapori
Kia ora. Whanau ora.
¹NZ Productivity Commission (2012), "Housing Affordability Inquiry"
²United Nations Development Programme
³The Human Right to Adequate Housing in New Zealand
---
*David Rutherford was appointed Chief Human Rights Commissioner in September 2011. Prior to his appointment, he was the managing director of Special Olympics Asia Pacific and based in Singapore.
Note: The views expressed in Progressive thinking, ten perspectives on housing belong to the authors and do not necessarily represent the view of PSA members or the organisation.
The foreword is here.
The first chapter is here.
The second chapter is here.
The third chapter is here.
The fourth chapter is here.
The fifth chapter is here.
The sixth chapter is here.
The seventh chapter is here.
The eighth chapter is here.
...and the ninth chapter is here.