David Hargreaves fears the Government's desire to push through difficult-to-implement offshore housing buyer legislation may prove a distraction in tackling the most pressing housing shortage issues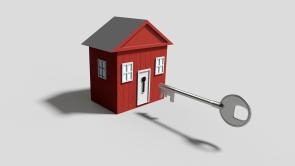 By David Hargreaves
It might be my imagination, but Phil Twyford does suddenly seem to be bearing the countenance of someone discovering the true enormity of the task they've just taken on.
As opposition housing spokesman, Twyford was an effective critic of the National Government's efforts on the housing shortages. I would have to say though that in terms of critiquing the previous Government's efforts on housing, the words 'shooting', 'fish' and 'barrel' rather come to mind. Criticising comes fairly easily when the criticised are doing as badly as National did on housing.
Now for Twyford comes the tricky bit. He's got to try to do the things he said would to fix the problem. And I sense he's already not looking quite so sure of himself and the path forward.
Already the indications are that the path to achieving the goals may have more twists and turns in it than Twyford and Labour hoped.
And the introduction into the fray of one Judith Collins as National's housing spokesperson adds a certain frisson. If (and given her very recent unfulfilled leadership ambitions, I think it is a big 'if') Collins is committed to the task she could be a formidable foe. She has the advantage that, while she was part of the previous National administration, she was nowhere near the housing portfolio - so, can to some extent attack the new Government policies with impunity.
I would suggest Twyford and Labour need to try to keep things as simple as possible - and here I think they may already be going astray.
For a long time now on this website I have spoken in favour of some restriction on offshore buying of housing. But it turns out there are a fair few things - such as trade agreements - in the way.
Undeterred, Labour came up with the cute solution of classifying residential housing as "sensitive" under the Overseas Investment Act.
But this idea, simple in appearance, is starting to reveal a lot of complexities that might, in my view make the whole thing not worthwhile.
Down on it
The proposed legislation has already attracted a lot of submissions, and many of these are quite down on it.
I don't really think that's a surprise in itself. Whenever there's a proposed change there's a knee-jerk reaction. Oh, this won't work. Oh, this will end the world as we know it, etc, etc.
After you've said that though, there are complexities in that legislation that just possibly make it unworkable in current form.
I was really quite taken aback when I first read the draft legislation. Quite simply it had things in it that didn't seem to have been discussed and didn't seem to be there for any good reason. Unnecessary complications.
The two things that really jarred with me - as they seem to have with submitters on the bill - are the requirement for offshore based builders of houses to then sell them (meaning there will be no point in them building one in the first place) and the way intermediaries such as real estate agents and lawyers are being required to almost throw themselves under a bus by certifying someone as qualified to buy a house - with penalties attached if the certification proves inaccurate. 
And there's more...
The other big issue with the bill as it stands - and I didn't pick up on this one - is the potential complication for companies with overseas shareholders that might regularly be buying land with a residential component as part of their normal business activities.
Look, we know what's intended here. We know what the perceived problem is. It's individuals based offshore buying up houses, blocking locals from getting them, and then maybe not even occupying the houses. 
The trouble is by going down the Overseas Investment Act route and the sensitive land thing it's become much more. It is now the old sledgehammer to crack a walnut.
Already there's a massive wave of suggestions coming into the select committee considering the bill over potential exemptions for the bill - such as for the aforementioned companies buying residential land as part of their normal business.
A symbolic gesture
Once we go down that path then I think it's a very slippery slope. You can end up with a piece of legislation that's go so many flaming exemptions in it you don't know whether it will achieve what it was supposed to any more. If it comes to that you could end up forgetting even what it was supposed to achieve.
Labour was reasonably dogmatic about getting some sort of overseas buyer ban announced as part of its first 100 days. The ban was clearly a kind of ideological signal, a symbolic gesture.
I think, however, this may prove to be a case where the 'less haste more speed' creed could have been applied. 
Perhaps Twyford saw some danger here and wanted to avoid the possibility of getting bogged down in his work and that's why this legislation is being sponsored by David Parker (although I guess technically once they put the buyer ban into the overseas investment realm it moved into Parker's domain).
But either way, I think this legislation has got all the signs of proving a major distraction for the Government. Is it worth it?
How many?
We still do not have good reliable data on how many offshore-based people actually own NZ houses and how many are buying them at the moment. I would like to see some sort of register of this information established as a matter of urgency. Rule one - actually KNOW the extent of a problem. If that information could be obtained - and I mean proper reliable information, not the figures that we've seen up till now - then maybe some sort of easier to apply fix could be worked out in terms of restricting offshore ownership.
One of the biggest sources of stress for the, particularly Auckland, housing market has been the high number of immigrants. The Government's gone very quiet on this since taking the reins. A coherent policy that tackles the apparently random way immigrants are currently allowed to turn attendance at tertiary institutes offering 'soft' qualifications into permanent or at least extended residency needs tackling as a matter of urgency.
And then there's the houses. How are they going to get built? Lots of talk. Not too much action yet. That's the biggie. Build the houses. Affordable ones. 
These three things mentioned above would be far more important than some sort of pyrrhic line in the sand on overseas buyers that might not even achieve what it was supposed to and will almost certainly come with unexpected consequences. 
An Australian solution would have been great
If an overseas buyer ban could have been imposed along the lines of that done by Australia then, brilliant. Go for it. That's not what we are going to get, I fear.
The brave thing would be to scrap this legislation - put it in the too-hard-for-now basket and categorically state that getting on with increasing the supply of housing, uninterrupted, is the priority. But I suspect the Government's pride will not allow it.
I hope I'm wrong but I see a full dog's breakfast emerging out the other side of the legislative process. Judith Collins may be handed some early free ammunition to discharge.
For Twyford and Labour it's looking as though they've unnecessarily placed a big obstacle in front of them - on a housing market course that was already riddled with obstacles anyway.