There's some expectation the Reserve Bank might loosen mortgage lending restrictions next month - but the 'evidence' either supportive or against such a move is is not definitive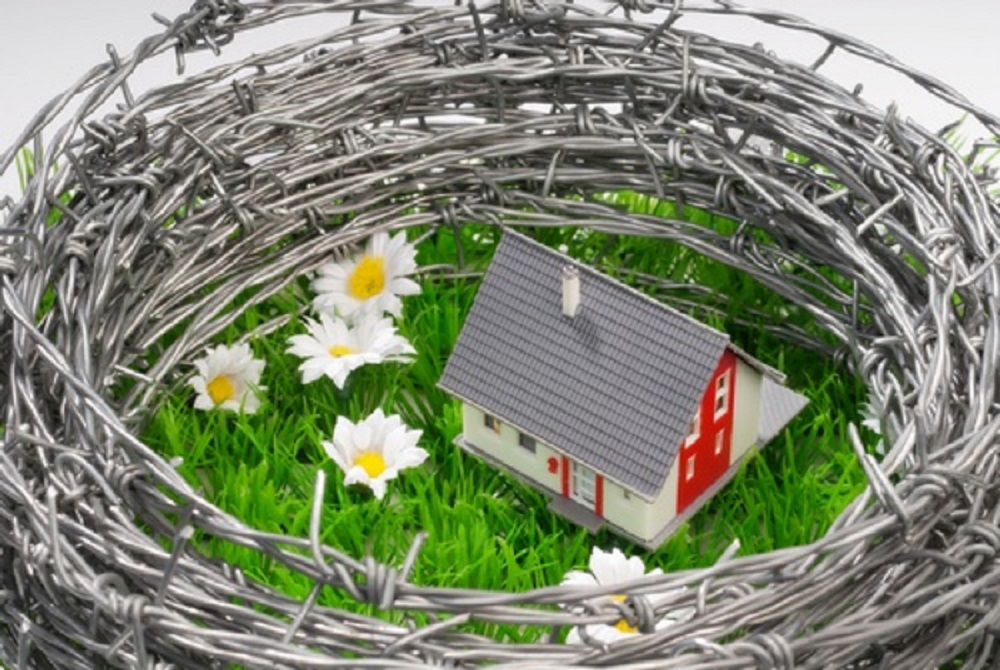 By David Hargreaves
With the latest figures showing a very quiet housing market, eyes are turning to the Reserve Bank, which will next month be making a call on whether to further loosen mortgage lending restrictions or not.
The RBNZ did loosen the loan-to-value (LVR) ratio limits a little at the start of this year.
And while that has seemingly had some impact, particularly in terms of first home buyer interest and to some extent a slight revival of investor interest, the more recent monthly mortgage figures have suggested the impact of the loosening has washed through.
Remember, the change made at the start of this year was that investors needed 35% deposits (down from 40% previously) while for owner-occupiers the banks were allowed to lend a little bit more on high LVR (above 80% of the value of the property) mortgages. The so-called 'speed limit' on the banks was relaxed from just 10% of their new lending being able to be advanced on high LVR mortgages to a slightly more comfortable 15%.
Earlier this year RBNZ Governor Adrian Orr indicated that the central bank was in no hurry to relax the LVR rules and said it wouldn't be looking at the issue until the next Financial Stability Report (FSR) was released at the end of next month. Well, next month will be here quite soon and the questions are being asked.
Kiwibank senior economist Jeremy Couchman says there "is some expectation" that the RBNZ will take a look at the current LVR limit settings in the FSR.
"If they do loosen LVRs, we don't see the RBNZ loosening by much, " he says.
Couchman says the RBNZ has outlined three criteria that would need to be satisfied if it was to loosen LVRs, these include:
Evidence that house price and credit growth have fallen to around the rate of household income growth.
A low risk of housing market resurgence once LVR restrictions are eased.
Confidence that an easing in policy will not undermine the resilience of the financial system.
"One could argue all three have been met, but it's certainly not definitive," he says.
"Credit growth has slowed, but household income growth has yet to lift materially. The need to guard against excessive leverage building in parts of the system remains. But credit quality has improved materially since 2016.
"We believe the 2nd and 3rd requirements are easier to argue, now that the housing market has cooled, with Auckland's lead. The 1st is a matter of judgement."
Couchman points out that the RBNZ is determined to push inflation sustainably back up to the 2% target midpoint.
"As a bonus, loosening LVR's would work with the Bank's monetary policy objective. If the Bank does decide to loosen LVRs we would only expect a modest adjustment akin to the last in November 2017."
Couchman says a move to 30% deposits for investors is possible, "and wouldn't threaten the integrity of the system".
Westpac Chief Economist Dominick Stephens says the Westpac economists have long had a negative long-run view on the housing market, mainly due to a battery of tax changes and the foreign buyer ban.
"But two months ago [we] predicted that fixed mortgage rates would drop sharply and that the RBNZ would loosen its LVRs. [We] predicted that this would stimulate the housing market, leading to a short period of rising prices, perhaps around New Year, before the overall negative trend reasserted itself.
"Fixed mortgage rates have indeed fallen sharply, so stage one of that forecast has come to pass.
"It is early days yet, but we are now turning our eye to whether the drop in fixed mortgage rates is stimulating the housing market. On a nationwide basis there are no real signs of a reaction yet. There was an eclectic mix across the provinces, with some regions seeing rising prices and others seeing falling prices for September. But Auckland is the region that seems to react most acutely to mortgage rate changes, and in that region there was perhaps a straw in the wind suggesting a market improvement. Auckland's House Price Index rose 0.5% in September, making this the first month in which prices have risen since February 2018."
David Hargreaves comments:
Next month's Financial Stability Report (which for the record is released on November 28) will be probably the most interesting test of RBNZ Governor Adrian Orr's mettle so far.
He's shown himself more than willing to let the economy run a little hot if that will achieve some sustainable levels of inflation. That's something his predecessor Graeme Wheeler was not prepared to contemplate.
Rightly or wrongly, I think the way Orr has steered the RBNZ so far has looked a little supportive of the Government's general mood and direction. People might argue there, but that's how it has looked to me.
There's no doubt the Government would very much like Orr to loosen the LVR straitjacket a little more next month. A bit of movement in the housing market would certainly cheer up the nation a little and we seem to need a pick-me-up at the moment.
But it would be a risk. 
The RBNZ looked to be fighting a losing battle against the housing market in 2016 and seemed, almost in desperation, to arrive at the blunderbuss that was the big deposit requirement for the investors. That really got the investors backing off (although it has to be stressed that at very much the same time the banks themselves started pulling back very noticeably and have, I think, been happy to hide behind the LVRs as a reason).
So, any relaxation of the LVR rules next month would be popular, but it would be risky. I certainly think that Orr can afford to wait six months till the first FSR (in May) of 2019. If he doesn't wait, this will tend to reinforce certainly my view, that the bank, albeit subtly is being supportive of Government policy. Yes, debatable, but that's how it's looking.
Very interesting decision lies ahead then. If I have to hazard a guess, I will now flip flop from my earlier thoughts and say there will be another relaxation of the rules next month. We'll see.