David Hargreaves wonders whether perhaps we really can achieve a subdued, but not falling, house market - 'neither too hot, nor too cold'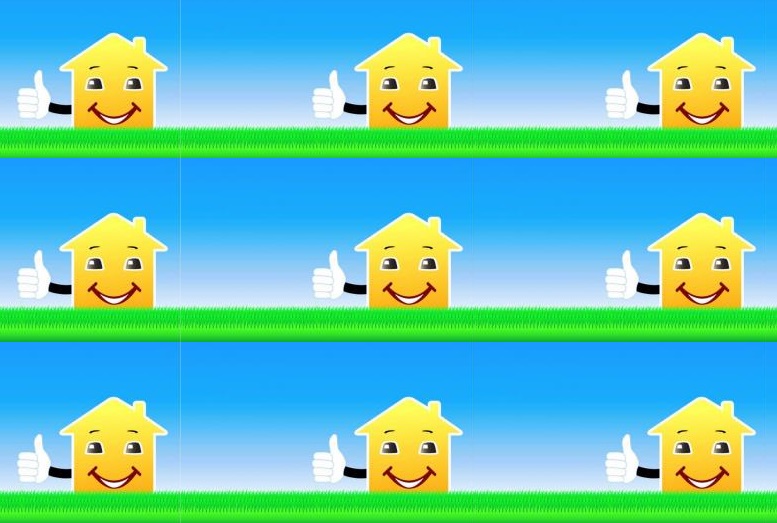 By David Hargreaves
So, will 'Goldilocks' prevail in the housing market after all?
Economists like to talk Goldilocks when it comes to economic matters, referring to a situation where, yes, the economy - like a fine porridge - is neither too hot nor too cold and in fact, is just right.
From my experience the Goldilocks of economic prognostications is as much a mythical thing as the character from that popular fairy tale.
How often can we think back through history where the hoped for 'soft-landing' has ended up with something that had all the comfort of the average white knuckle flight into Windy Wellington Airport? 
Economic conditions too often veer from very warm to frigid - and so of course it can tend to be in the house market. Remember and shudder what happened as the white hot housing market days of 2003-2007 turned briefly into the ice age that was prompted by the 2008 Global Financial Crisis.
But I actually believe there is a bit of hope this time around that we might be able to steer a path through the uncertainties and have ourselves a housing market over the next three years or so that doesn't do a lot.
Now that wouldn't please anybody looking for a quick flick of a property (although of course the now five-year bright line test is a bit of a joy killer on that one). But it would give some satisfaction to the young people struggling to get on 'the ladder', while anybody staying put in an existing property can at least pay down the mortgage - with interest rates still at super low levels - and maybe even consider some improvements to the property too.
The nuclear factor
The great unknown 'nuclear' factor for the housing market remains, as it ever was, the possibility of some major global shock like a GFC II. And look, the odds of that happening still look - unfortunately - reasonable enough within the next three to five years.
Then there's Australia, where all the prognostications are definitely for a housing market resembling porridge that's been left in the freezer.
People look at the proximity of Australia and get worried - but the fact is that there are marked differences between our markets. The other point is that if the Australian housing market continues to teeter then this may put Kiwis off leaving here to cross the ditch. Kiwis staying at home have of course been a big factor in our net migration gains. 
I have expected a resumption of the flight of Kiwis across the Tasman, but now you have to begin to wonder.
So, anyway If the potential global (and nearer to home) threats don't come to pass in the medium term, there do seem reasons to be encouraged by the conditions for the housing market within New Zealand.
As we approach the end of the year we've now had most of last of the the big housing related data releases for the year (see here, and here, and here), with the last big one that for REINZ still to come.
Surprisingly strong
Most of the market commentary I have seen around these data releases has been fairly guarded and subdued, but I would actually say most people have been surprised how relatively strong the Spring market has looked.
Throw the relaxation of the Reserve Bank's high loan to value ratio lending rules into the mix from January 1 next year and the immediate prospects look pretty good.
It's interesting to consider what we would really consider a 'Goldilocks' market over say the next three years.
For me the ideal scenario would be that some meaningful progress is made in addressing the housing shortages, particularly in Auckland and that growing numbers of young people who want to can get into homes.
We've already seen signs that there has been a sizeable upward shift in the proportion of first home buyers coming through in the mortgage statistics. That's a good thing and a bad thing.
Yes, people are getting into homes, but yes, a lot of them are getting into debt up to their nostrils as well.
So, for those people this is the key time. 
Taming the debt monster
Interest rates are still real low, so, that means very big mortgages are just about affordable - at the moment. But any even modest upward move in interest rates would start to change that situation pretty quickly. The additional risk is if there is a downturn in the economy and people start to lose their jobs - well, that makes meeting the mortgage payments a very different proposition.
Falls in house prices are not necessarily a worry, providing people don't intend to move - and that they can meet the mortgage payments. But what you want to see happen obviously is for the first home buyers particularly to be able to get through say that first tricky, certainly two years, where their equity in their home is real skinny.
Get through that period - through the next two or three years - and we've potentially got large numbers of young first home buyers installed in their own homes and building towards financial stability. Great.
If the housing market did therefore track sideways for the next say three years and people could get their debt to income ratios in better shape then the country would be in better shape for it too.
Not what I expected
I admit to being surprised about how the housing market is performing at the moment because it looked six months ago as if it might really start to go 'off'.
Now I think from a strictly domestic perspective, the biggest thing is whether some meaningful progress can be made in getting the supply/demand equation into something that starts to resemble balance.
There's a lot of water to go under the bridge. As ever, the things that hit hardest are often the ones you can't see coming. But as we move from this year towards next, I'm quietly hopeful we actually have achieved the Goldilocks dream; that is we've gone from super hot housing to about right without having seen our houses go into the deep freeze for a while first. Fingers crossed.
*This article was first published in our email for paying subscribers early on Thursday morning. See here for more details and how to subscribe.