The first OCR decision to be made by the new Monetary Policy Committee was going to be interesting anyway, but now it promises to be compelling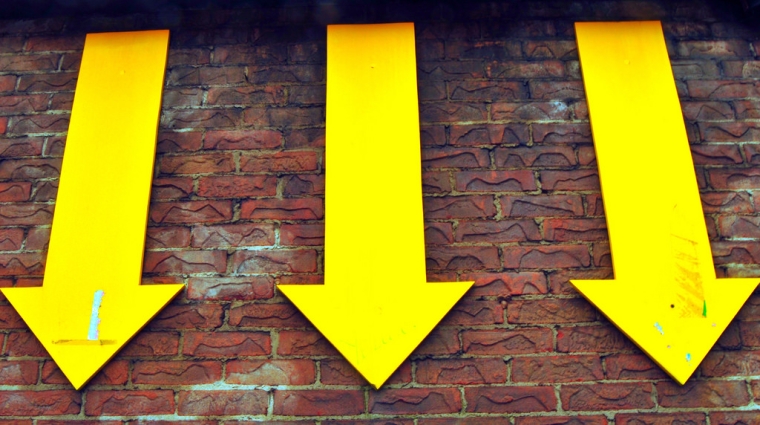 By David Hargreaves
Well, if the Reserve Bank was concerned nobody was going to be interested in the first Official Cash Rate decision to be made by new Monetary Policy Committee in May, they need not have been.
But in any case, Governor Adrian Orr has just ensured that absolutely all eyes will be on the committee come May 8.
Because after Orr's prognostication that the next OCR move is more likely to be down, this means that the next review will effectively be the first 'live' one since the OCR was dropped to its current 1.75% level in November 2016.
That's right, since that time, while the markets have dutifully followed the OCR reviews there's never been a chance of a rate move. And it's been a long time now. We've all got out of the habit of watching that OCR figure on the RBNZ website like a hawk (or a dove) as OCR decision time approaches.
Such was the strength of the language in Orr's brief statement on Wednesday that you would have to say anything other than rate cut in May would be a surprise to markets.
I was very surprised by the latest OCR statement for two reasons: First, it was a big departure from the full Monetary Policy Statement issued only last month, and second, the RBNZ has generally not liked to announce big shifts in stance during the 'inbetween' OCR reviews when the Governor is limited to just a single page explanation of his stance.
Mind you, we have already clearly seen that Adrian Orr is his own person who likes to do the Governor job in his own style. So, that's another one to tick off under this Governor - don't be too surprised if the RBNZ does make major shifts in stance in the non-Monetary Policy Statement OCR reviews.
Anyway, as indicated further up this article, the May decision was going to be one of great historic moment in any case, featuring the new seven-person-strong Monetary Policy Committee.
And while I guess we all thought the MPC's first meeting would be one in which it was clear there would be no change in rates, but the discussion would centre around emphasis of comments, now we can know with certainty that there will be a real live debate about whether to move the OCR or not.
The interesting thing about this is that the full composition of the MPC is not even known yet. We know that there will be four RBNZ people and three 'externals'. 
Given that Finance Minister Grant Robertson had earlier indicated the MPC would be named by mid-March, the assumption has to be that it can't be too far away. 
I do wonder if at least part of the RBNZ's change of stance on Wednesday is down to the likely composition of that committee and whether the 'externals' are likely to be people who will by inclination tend towards a more 'dovish' approach.
Moving around
It is fair to say that the RBNZ official stance has moved around a little in recent OCR decisions. In the September decision the view was that the next move could be 'up or down'. In November the 'down' bit was dropped, but it did, however, re-emerge in the wording in the February statement. However, at the media conference announcing the February decision Orr was rather at pains to play down the significance of re-introducing the 'down' reference. Well, seems there was a point to it.
Key developments since then have been the comments of other central banks around the world of a 'dovish' nature and also GDP figures that again came in significantly below the RBNZ's forecasts.
I would have expected, given the largely unchanged stance in February, that the RBNZ would have kept pretty much the same line on Wednesday.
By giving the market such a 'dovish' surprise it has now set up the first MPC meeting as one that will be watched with popcorn in hand and a huge sense of anticipation. Anything less than a rate cut in May and I would suspect the markets would go haywire, with certainly the currency retracing the massive (1c) fall against the US currency in the immediate aftermath of the Wednesday statement.
And if the RBNZ does cut once, then it wil probably cut again. So, by the third or fourth quart of this year we may be looking at an OCR of just 1.25%.
What will happen to mortgages?
At interest.co.nz we've regularly had a joke among ourselves for probably the last three or four years that we could all be very rich if we had a dollar for every time we saw a headline in the mainstream media shrieking: "Mortgage rates are as low as they are going to go!".
Hey, well, guess what. If you thought they were low this month, maybe all you need to do is wait till after May...
Earlier on Wednesday I opined that the RBNZ was likely to further loosen the rules for banks around high loan to value ratio (LVR) lending and it was fairly difficult to see circumstances where the housing market would take off again. Maybe this was the 'something very unexpected' that could be a game changer for the housing market. Another half a percentage point of interest rate cuts on mortgages would certainly not slow things down.
But of course the other thing would be how much of the OCR cuts the banks would incorporate into mortgage rates. Best guess would be they would only be partially (possibly less than half of them) passed on.
Either way the world of interest rates just got a whole lot more interesting. Roll on May and the MPC. I've got my front row seat.