Another major bank falls into line with a 3.39% one year home loan rate while also raising its two year fixed rate by +10 bps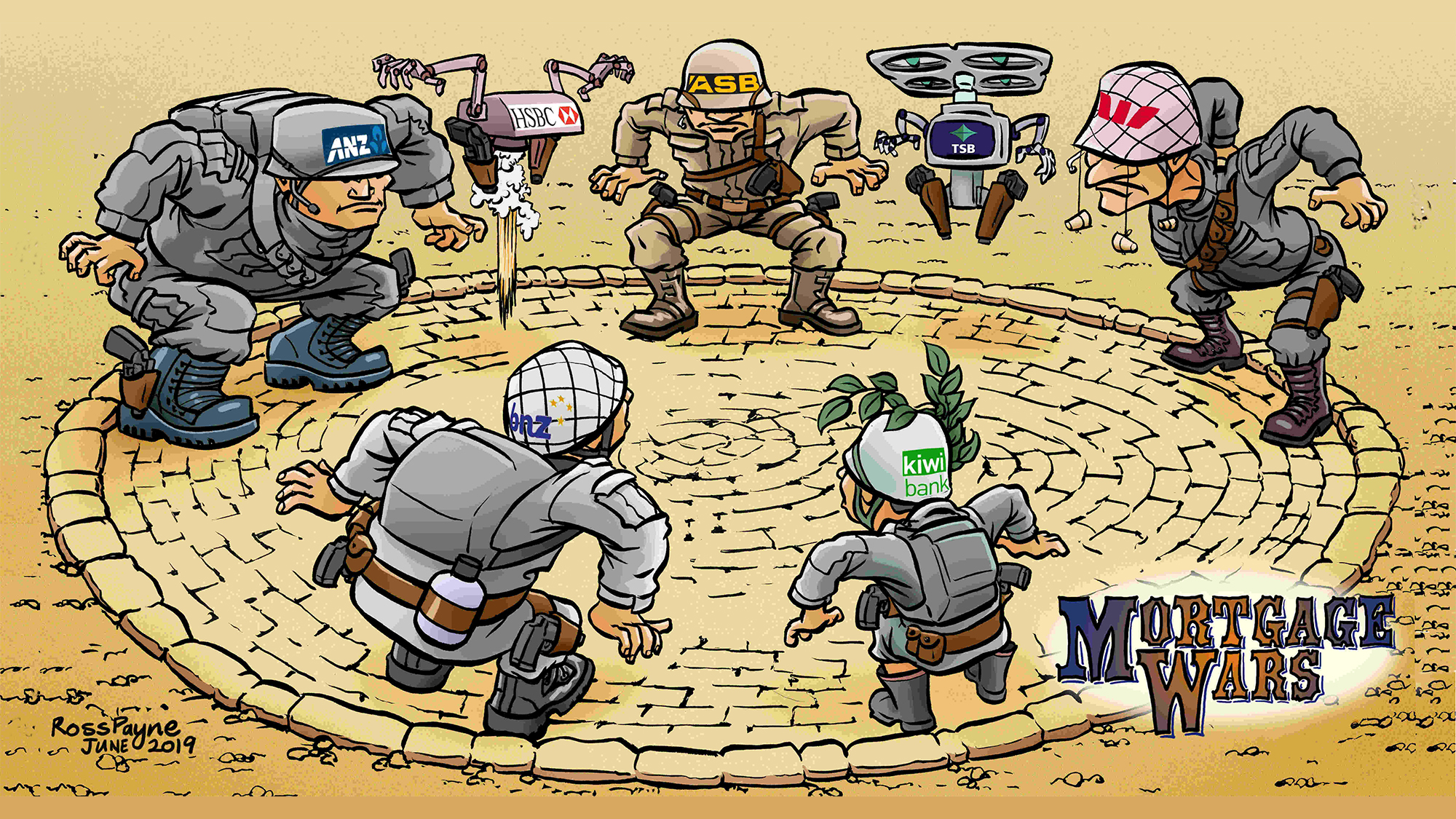 ASB's webite has been updated this morning (Thursday) with home loan rate changes.
They have cut their six month fixed rate by -40 bps to 3.89%. This isn't as low as the ANZ offer at 3.65%, nor as low as the Co-operative Bank's 3.49% offer for that term.
ASB have adopted the Kiwibank rate of 3.39% for a fixed one year term, a rate that ANZ also recently adopted on a semi-formal basis.
And also following Kiwibank, ASB have raised their two year fixed rate by +10 bps to 3.55%
Unlike Kiwibank and ANZ, ASB is not formally offering a cash incentive, although readers have alluded to matching benefits in negotiations. But we should note that Kiwibank's $3000 cash incentive expires this Sunday, and ANZ's similar program is slated to expire at the end of November.
ASB have also cut term deposit rates, and we will separately report on those changes soon.
The recent uptick in wholesale swap rates hasn't developed further and these benchmark rates are starting to decline again, so these rates have remained near record lows.
Here is the full snapshot of the advertised fixed-term rates on offer from the key retail banks.
In addition to the above table, BNZ has a unique fixed seven year rate of 5.70%.
All carded, or advertised, term deposit rates for all financial institutions for terms of less than one year are here, and for terms of one-to-five years are here. And term PIE rates are here.