Personal Finance
/
news
Kiwibank pulling plug on pre-approvals for low deposit home loans as banks strive to meet new RBNZ LVR restrictions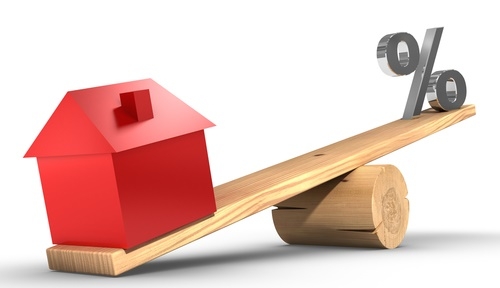 Kiwibank will not honour pre-approvals for low deposit home loans as banks scramble to meet new Reserve Bank imposed restrictions on high loan-to-value ratio (LVR) mortgages.
"Kiwibank is a responsible lender, and we take our obligations to abide by regulations and requirements seriously. We are empathetic to the challenge of first home buyers and the desire of the Government and the Reserve Bank of New Zealand (RBNZ) to address strong market dynamics. The constraint we face is that to meet RBNZ loan-to-value ratio restrictions for owner occupied lending, for the time being Kiwibank is unable to accept pre-approval applications over 80% which do not meet the regulator's exemption criteria," a Kiwibank spokeswoman says.
Kiwibank is accepting preapprovals for loans where it had already accepted a specific property when a bid or offer was made or accepted before Friday evening, November 12.
Against the backdrop of a red hot housing market, the Reserve Bank recently tightened LVR restrictions on lending to owner-occupiers in a move designed to reduce risky mortgage lending. Exemptions to the restrictions include for new home construction.
"From 1 November 2021, we will be restricting the amount of lending banks can do above an LVR of 80% to 10% of all new loans to owner-occupiers, down from 20% at present, RBNZ Deputy Governor and General Manager for Financial Stability Geoff Bascand announced in September.
Back in 2013, when the RBNZ first introduced high LVR restrictions, ASB took a similar step to what Kiwibank's doing now.
Aside from Kiwibank, interest.co.nz has heard other banks are also tightening up. 
One suggestion put to interest.co.nz was that BNZ may be struggling to stay within the required speed limit. Asked about this a BNZ spokesman says; "With the new changes coming into effect and an active property market, we are continuing to look at a range of measures to ensure we remain within our regulated limit."
An ANZ NZ spokeswoman says the country's biggest bank is still lending to existing customers with less than a 20% deposit.
"However in order to ensure we can continue to support our own customers, we are currently not accepting applications from customers from other banks," the ANZ NZ spokeswoman says.
An ASB spokeswoman says the bank's continuing to lend to ASB customers with deposits under 20% who meet its lending criteria.
"And we are actively managing our home lending pipeline in line with the new LVR restrictions introduced on 1 November," the ASB spokeswoman says.
A Westpac NZ spokeswoman says the bank constantly monitors its position to ensure it's operating within the Reserve Bank speed limits, but hasn't withdrawn any existing preapprovals at this stage.
"We have remained consistent with our LVR settings since before the RBNZ suspended LVR controls in April 2020. Our current settings still meet the new restrictions that came into effect on 1 November 2021, however we will adjust these in need to ensure adherence to the LVR controls," the Westpac NZ spokeswoman says.
As a macro-prudential tool, LVR restrictions are a condition of banks' registration with the RBNZ, and are thus taken very seriously.
*This article was first published in our email for paying subscribers. See here for more details and how to subscribe.