Personal Finance
/
news
Forsyth Barr research analysts see 'elevated' downside risks to the housing market and more generally see continuation of supply chain woes and inflation and they will be watching out for a few stretched company balance sheets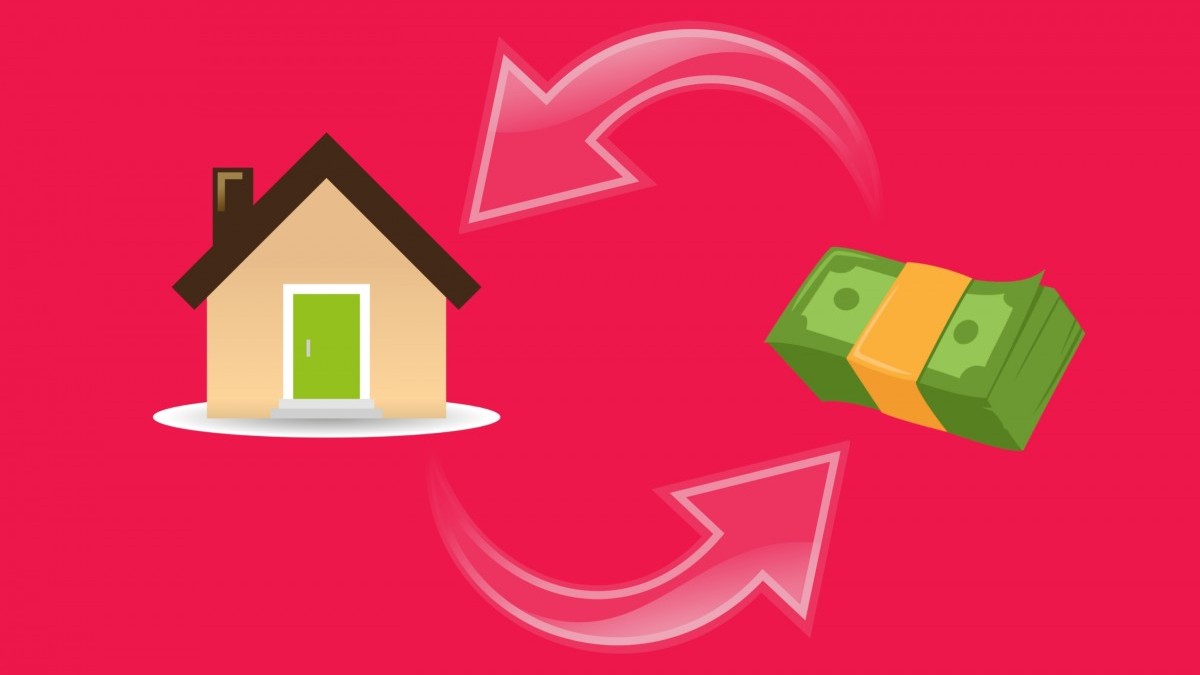 Research analysts with investment services company Forsyth Barr are seeing "elevated" downside risks for the housing market and more generally expect the next year to see continued supply chain problems and further inflation.
In a year ahead equity strategy review, research analysts Andy Bowley, Aaron Ibbotson, Rohan Koreman-Smit, Matt Montgomerie and Andrew Harvey-Green say that higher mortgage rates, lower credit availability and increasing supply, given the generational boom in new build rates, "suggests an easing of the tail winds that have propelled house prices over the past few years".
"We recognise that sharp corrections are rare in developed countries and expect slow steady real price erosion," they say.
However, they also say the "risk" of outright house price declines has increased.
"A review of house price corrections in OECD countries since 1970s shows that sharp nominal reductions in house prices are rare unless there is significant excess inventory (i.e. post GFC US, Spain, Ireland).
"However, slow steady real price erosion is common and is our base case view."
They note that only one third of NZ homes are mortgage free with the remaining two thirds carrying about $320 billion of mortgage debt of which 72% has a tenor of less than one year.
"Mortgage rates are up 1.0–1.5ppts across the curve over the last six months and re-pricing of this short term debt could result in $2.3–3.5 billion more interest being paid," the analysts say.
They say the average NZ house is now 7.7x household disposable income and that it now takes 39% of household disposable income to service the average mortgage, the highest level since the GFC.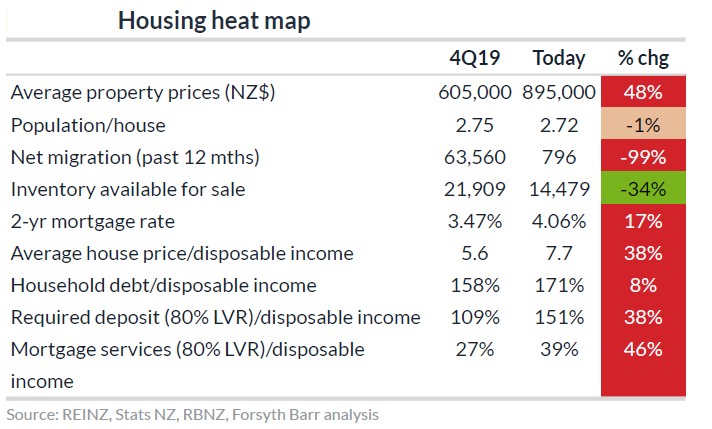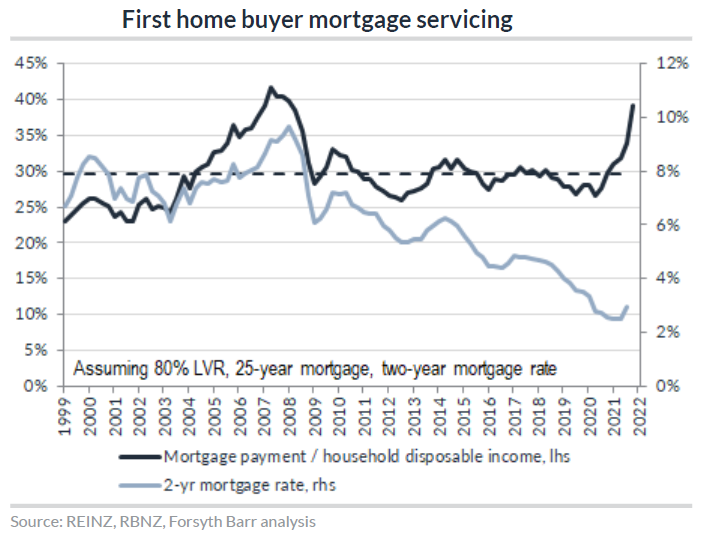 The analysts have named stocks they see most at risk from downside house price risks. In terms of building materials they view Fletcher Building (FBU) and Steel & Tube as most exposed to NZ construction activity and Vulcan the least.
In terms of the retirement sector they view Summerset (SUM) as most exposed to unit price changes (and shifting sentiment) given its portfolio mix skew toward independent units while Oceania Healthcare (OCA) is least exposed given its care based focus.
Regarding the share market itself, the analysts say the "long market bull run" since the Global Financial Crisis appears to be ending as the structural decline in interest rates has reversed.
"The NZX is facing its first down year in a decade; the benchmark NZX50 index is down about -2% year-to-date.
"Looking ahead into 2022, we believe some trends from this southern spring such as inflation, congested supply chains and re-opening will continue to influence stocks.
"We believe that the ever present theme of interest rates may shift from primarily being one of valuation to also include a focus on a few stretched balance sheets."
They have cited five 'investment themes' for 2022, which are as follows:
1: Reopening vs restrictions — New Zealand (and Australia) should enjoy greater freedoms in 2022, relative to the domestic restrictions in place in recent months and the closed border all year. A gradual phased opening of the border bodes well for the recovery in travel and tourism stocks, while retailers should have more favourable operating conditions through the year.
2: Inflation not so transitory — Inflation has accelerated through 2021 and will likely remain high through 2022. This supports our view of constrained market performance as equities generally perform poorly during inflationary periods, as margins typically contract, uncertainty increases and valuation multiples ultimately fall.
3: Interest rates and the return of the balance sheet — Higher interest rates will increase balance sheet risk for more indebted companies and/or those where Covid-19 has impacted earnings. While one major capital raise - Air New Zealand (AIR) - has been flagged for early 2022, others may also be necessary.
4: Congested supply chains to only partially ease — Supply chain congestion intensified through 2021 as the boom in consumer demand for products (as opposed to services) together with the existing disruption in container shipping led to a freight rate super-cycle. Freight rates have likely peaked, but will remain elevated through 2022 as congestions eases gradually.
5: House price risks increasing — Which covers the material mentioned higher up this article.
The analysts' five stocks "to watch" next year include "deep value" Sky TV (SKT) and "beneficiaries of reopening" Skycity (SKC). They also like "pass through" business models that are largely sheltered from inflation and have included both EBOS (EBO) and Vulcan Steel.
"Arvida Group (ARV) is our "coming of age pick" as it is on track to deliver its first green field village and start to reap the benefits of maturing previous acquisitions."