Personal Finance
/
news
Statistics New Zealand says the 7.6% annual hike in food prices is the biggest since 2011 - and that was affected by a GST rise; general inflation set to top 7% annual rate as at end of March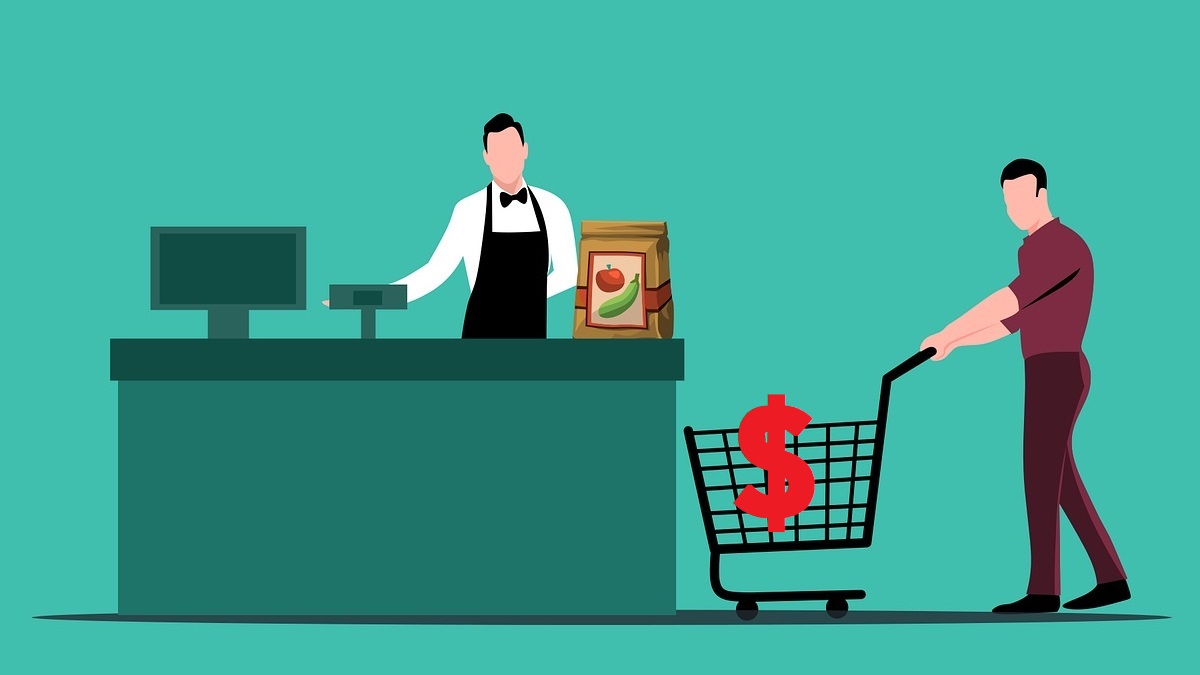 Think you've been paying a lot more for your groceries recently? You have.
Statistics New Zealand says food prices rose 7.6% for the year to March 2022.
That's the biggest rise since 2011, when prices rose 7.9% - and that one was influenced by the increase in the rate of GST.
In what looked like a move to pre-empt any criticism, the Government quickly issued a statement on the latest food prices. And Commerce and Consumer Affairs Minister David Clark said the Government was "committed to taking action to pave the way for additional players to enter the New Zealand grocery market in order to increase competition".
Referring to the recent Commerce Commission inquiry into the supermarket sector, Clark said: "Given the importance of healthy levels of competition in our retail grocery sector I have not ruled out going further than the options that the Commission tabled in its final report." The full statement is at the bottom of this article.
A short time later National's Finance Spokesperson Nicola Willis put out a statement, saying the latest food prices "confirm the cost of living crisis is only getting worse on Labour's watch". This full statement is also at the bottom of the article.
In terms of the monthly food price rise in March, that was 0.7%, or 0.4% after seasonal adjustment. 
Stats NZ said the 'unadjusted' rise of 0.7% in March "was greater than the expected seasonal increase from February to March".
The galloping food prices release came just ahead of the Reserve Bank being set to make its latest decision on hiking interest rates through the Official Cash Rate (OCR) - in order to combat generalised inflation.
These latest food price figures will contribute towards what is quite likely to be an around 7% annual increase in inflation, when the March quarter CPI figures are released on April 21.
ASB senior economist Mark Smith said food prices had risen "strongly" in March.
"High global food commodity prices and our expectations of higher wage costs are expected to lock in elevated annual food price inflation over 2022. 
"Annual CPI inflation is expected to move above 7% in early 2022 (we have a 7.3% Q1 print pencilled in), the highest since 1988.
"There are signs high inflation outcomes are broadening and may increasingly be more persistent.
"Our CPI forecasts have annual inflation ending 2022 above 6%, with annual inflation not back into the 1-3% target band until 2024.
"Risks are tilted towards high inflation being more ingrained, which will clearly trouble the RBNZ and prompt a swift pace of OCR hikes," Smith said.
Food price increases were widespread in the year ended March 2022 with increases in all categories that Stats NZ measures.
"Average prices for vegetables like tomatoes, broccoli, iceberg lettuce, and cabbage were notably higher than they were in March 2020 and 2021," Stats NZ's consumer prices manager Katrina Dewbery said.
"There were also higher prices for dairy products like two-litre bottles of standard milk and one-kilo blocks of mild cheese."
These increases were partly offset by decreasing prices for avocados, boxed chocolates, and bacon.
In terms of the March monthly rise in prices, Dewbery said grocery food prices were the main contributor to the rise in March, up 0.9%.
"This was mainly influenced by higher prices for yoghurt, canned spaghetti, chilled meat pies, and tomato sauce."
Annual change +7.6%
In March 2022 compared with March 2021:
fruit and vegetable prices increased 18%
meat, poultry, and fish prices increased 8.7%
grocery food prices increased 6.7%
non-alcoholic beverage prices increased 2.7%
restaurant meals and ready-to-eat food prices increased 5.1%.
Monthly change +0.7%, or 0.4% after seasonal adjustment
In March 2022 compared with February 2022:
fruit and vegetable prices rose 1.2% (up 0.5% after seasonal adjustment)
meat, poultry, and fish prices rose 0.9%
grocery food prices rose 0.9% (up 0.8% after seasonal adjustment)
non-alcoholic beverage prices rose 0.9%
restaurant meals and ready-to-eat food prices rose 0.3%.
This is the media release issued by David Clark:
Latest annual food price figures released today confirm the need to rein in the super profits of the supermarket duopoly, Commerce and Consumer Affairs Minister David Clark said.

Today's food price index figures show an annual increase of 7.6 percent in March 2022 compared to March 2021. This is the largest increase since the year ended July 2011 when prices increased 7.9 percent, partly influenced by the National Government increasing GST from 12.5% to 15%.

"The March increase is above general inflation figures and highlights the role the grocery sector is playing in driving up prices," David Clark said.

"Rising food prices is a global issue. Omicron, ongoing disruptions to global supply chains and Russia's invasion of Ukraine is putting pressure on prices in every country, but that is exacerbated here by the lack of competition at the checkout. And that is something we can act on.

"Today's figures confirm the findings in the Commerce Commission's grocery market study that the supermarket duopoly is making profits at the expense of everyday New Zealanders.

"Even at their conservative estimate, the market study found that the major grocery retailers were earning excess profits of around $1 million a day, well above what would be expected in a workably competitive market.

"The average return of the major grocery retailers at over 12 percent was more than double the rate of normal return for grocery retailing in New Zealand of 5.5 percent.

"No matter how you cut it, it's clear that New Zealanders are paying too much for their food and groceries.

"The Government is committed to taking action to pave the way for additional players to enter the New Zealand grocery market in order to increase competition.

"Given the importance of healthy levels of competition in our retail grocery sector I have not ruled out going further than the options that the Commission tabled in its final report," David Clark said.

The Government will announce its response to the Commerce Commission's recommendations next month.

David Clark said the Government also has a number of other initiatives designed to address the cost of living.

"We've cut fuel excise by 25 cents a litre and halved public transport fares to provide immediate relief for Kiwis, as the war in Ukraine drives up fuel prices globally.

"We recently increased support for families, pensioners and students, and in May, our Winter Energy Payment restarts, giving one million people an extra boost to help with their heating bills.

"The rising cost of living is a global challenge nearly every country is facing, compounded by COVID-19 related supply chain issues and the ongoing war in Ukraine. But we need to do what we can locally to help New Zealanders out and that means changes to the level of competition in our supermarkets.

The Government is putting measures in place to ease the pressure on New Zealanders. Ensuring consumers get a fair price at the supermarket checkout will be my key focus when we respond to grocery market study recommendations next month."
This is the statement from Nicola Willis:
New figures on food prices from Statistics New Zealand confirm the cost of living crisis is only getting worse on Labour's watch, says National's Finance Spokesperson Nicola Willis.

Data released today shows the highest annual food price increase in a decade at 7.6 per cent, with fruit and vegetable prices increasing a staggering 18 per cent in the past year.

"These numbers confirm what Kiwis already know: New Zealand is experiencing a worsening cost of living crisis, with prices running laps around wage growth.

"Meanwhile the Minister of Finance continues to pat himself on the back, telling Kiwis they are better off, while in reality many Kiwis are slipping further behind each month as they struggle to keep up with skyrocketing costs.

"Labour needs to stop playing the blame game on inflation and do their bit to rein in costs.

"The War in Ukraine isn't to blame for fruit and vegetables going up by 18 per cent in the last 12 months.

"The Government should rein in its big spending plans, hit pause on plans to add more costs to business and prioritise tax relief for the squeezed middle.

"Right now the biggest beneficiary of runaway inflation is the Finance Minister – who will rake in billions more in tax receipts as a result.  He should put New Zealanders first and give them some relief. 

"Kiwi families deserve relief. Under National's tax plan, a family with two earners each on the average wage would receive $1600 a year in tax relief. In contrast, Labour is doing nothing for the squeezed middle and their failed policies are pushing everyone further behind."