With headline mortgage rates from every bank for every fixed term now below 5% and most key rates below 4%, this is a very competitive home loan market. Cash incentives are also available as well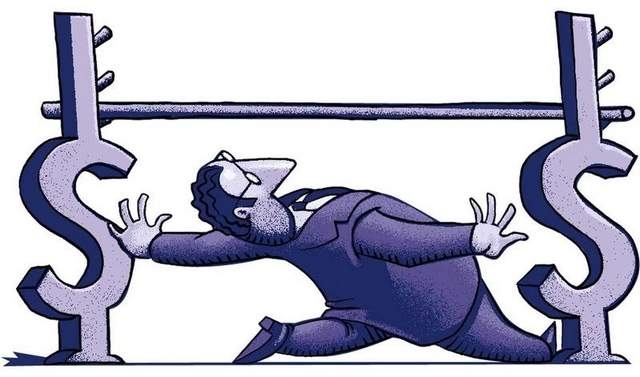 Mortgage rates are still on the move down. With the many changes from almost all banks, this note is to assess where the market is now.
The first point to note is that for the first time ever, there are no banks with 'special' offers of 4% or above for any two year fixed term.
This gives a good sense of how far this market has actually moved.
Yes, there are standard two year fixed rates above 4%, but every bank has a fighting rate below that benchmark.
This chart shows where the current floor is, by duration.
And that shows another surprising benchmark: there are no banks offering their best five year rate at 5% or above. Every bank-best fixed rate on offer now is below 4% with the sole exception of BNZ's unique seven year rate of 5.95%.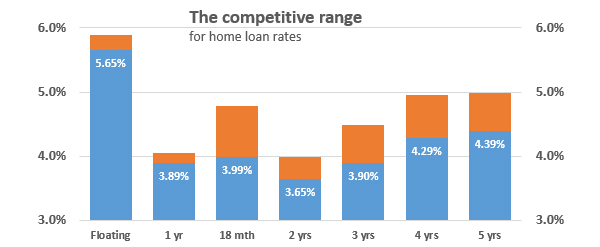 Specifically, this is where the lowest rate offers stand:"
Floating - the institutions offering 5.65% currently are only Kiwibank and the Co-operative Bank.
Six month fixed: only the Co-operative Bank offers 3.99%.
One year fixed: BNZ and ANZ offer 3.89%, although TSB will match that.
Eighteen month fixed: only SBS Bank and HSBC offer 3.99%.
Two years fixed: no bank offers a carded rate above 3.99%, but China Construction Bank offers the lowest rate in the market at present for any fixed term of 3.65%. The next lowest offer is ASB's 3.89%, matched by TSB.
Three years fixed: Again, it is China Construction Bank with the low offer of 3.90%. After them, the next lowest is Westpac's 3.95%, also matched by TSB.
Four years fixed: Kiwibank has the lowest offer at 4.29%.
Five years fixed: Again, it is Kiwibank with their 4.39% offer rate.
And there's more ...
Keep an eye out for cash incentives as well.
As well as making its price-match promise for "any advertised home loan rate from ANZ, ASB, BNZ or Westpac", TSB, for example, will give you up to $4,000 in a cash back deal. Their fine print says "you'll be eligible for a cash contribution of up to 0.50% of the total loan amount, up to a maximum of $4,000". But their offer "only applies to the purchase, refinance from another bank or building of residential properties". TSB's offers are slated to end on June 15, 2019.
Other banks may well match or better any offer. In a quiet winter market, unadvertised deal-making will be common for banks to meet their sales targets.
See all banks' carded, or advertised, home loan interest rates here.
Here is the full snapshot of the advertised fixed-term rates on offer from the key retail banks.
In addition to the above table, BNZ has a fixed seven year rate of 5.95%.
Update: An earlier version of this story ommitted to say that the Co-operative Bank has a 5.65% floating rate along with Kiwibank. This fact was in the table, but not in the story itself.