Greens bite the bullet and call for house prices to fall; Govt announcements on housing expected as soon as Thursday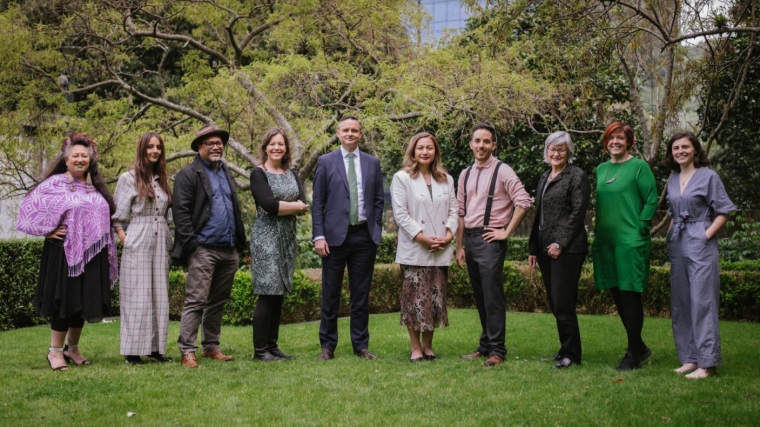 By Jenée Tibshraeny
The Green Party has broken rank from the other parties in Parliament and explicitly said house prices need to fall.  
"We are concerned that the unsustainable rise in house prices is bringing us to a crossroads as a country," Greens co-leader Marama Davidson told interest.co.nz.
"We risk setting in place an inter-generational divide between the property owning 'haves' and 'have-nots'.
"To stop this, the average house price either needs to come down or at the very least needs to stop skyrocketing up."
Davidson didn't go so far as to call for a fall in house prices when asked last month.
"We definitely don't want to see them climbing at the rate that they're climbing," she diplomatically told media.
Her predecessor, Metiria Turei, made headlines in July 2016 (ahead of the 2017 election) when she said house prices should be deliberately reduced to bring the house price to income multiple back down.
Politicians typically say house prices need to better align with incomes, but never acknowledge that for this to happen when house prices are as inflated as they are, prices realistically need to fall.
Davidson said: "Ways to stop the rapid increase include a big increase in community housing build and a tax on wealth accumulated by property speculators."
Prime Minister Jacinda Ardern in December said the Government's position was that it wanted to see small increases in houses prices. She made the controversial comment, reiterated by Finance Minister Grant Robertson, that most people "expect" the value of their most valuable asset to keep rising.
Housing announcements expected from Govt as early as Thursday
Interest.co.nz understands Housing Minister Megan Woods will make an announcement on public housing at Labour's caucus retreat on Thursday.
In February or March, Robertson is expected to make policy announcements to curb housing demand.
He received advice from Treasury and the Reserve Bank on the matter late last month.
The RBNZ, which published its advice, rejected Robertson's suggestion for it to be made to consider house prices when setting monetary policy. Instead, the RBNZ said its mandate could be changed for it to give consideration to house prices through its financial stability arm - or through the way it regulates banks.
Accordingly, it reiterated a request it's made in the past for it to be given the power to restrict banks from lending to borrowers seeking a lot of debt relative to their income.
Politicians have historically been opposed to debt-to-income ratio restrictions, as these would disadvantage first-home buyers.
An extension of the bright-line test is also on the cards. Treasury is looking into the matter. Robertson in November made the argument Labour wouldn't break its "no new taxes" pre-election promise by tweaking an existing tax.
Under the bright-line test, anyone who sells a residential property within five years of buying it, has to pay income tax on any gains made. The rule excludes the family home and inherited property.
Ardern in November also hinted the Government was considering changing the Home Start Grant. Currently, the grant is available to low-to-medium income earning first-home buyers who buy cheap houses.  
Interest.co.nz understands that while Robertson's announcement might include some supply-side policy, Woods will address the supply-side of housing after February/March.
Woods in December told interest.co.nz she was still working through the criteria of an underwrite she in August said would be provided to developers at-risk of not getting their developments off the ground. In August Woods said the criteria would be finalised in November.
Woods in December said previously-held fears around residential construction being constrained by banks' risk-aversion when it comes to lending were dissipating.
Nonetheless, while banks are lending record amounts to home buyers, business lending for residential property development has been on a downward trajectory since March.
The value of outstanding loans for residential property development fell by 22% from November 2019 to November 2020 to $2.6 billion, according to the latest Reserve Bank figures.
As for the Resource Management Act, this won't be repealed and replaced for some time. The legislation to replace it is still being drafted.
*This article was first published in our email for paying subscribers. See here for more details and how to subscribe.