Westpac chief economist says it's impossible to tell what is really going on with house prices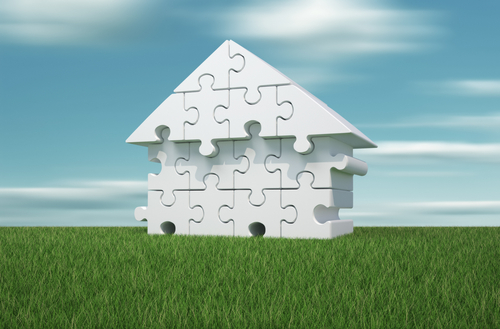 It is "impossible" to really tell what is going on with house prices at the moment, according to Westpac chief economist Dominick Stephens.
However, he's sticking to his view that price growth will slow this year and is now picking a slower rate of growth - 5.5% - than his earlier pick of 6.5% this year, down from an actual 10% last year. The Westpac economists have a longer term view that sees prices actually falling for a period.
In the bank's latest issue of its monthly "Home Truths" review of the housing market, Stephens said it was clear that the housing market was "in torpor", with figures showing much lower sales volumes and longer times to sell a property.
"But the situation with house prices is more opaque," he said.
He pointed to latest Real Estate Institute figures showing a "massive" increase in its stratified House Price Index, with prices showing as now up 9.2% from a year ago, compared with just 8.2% up a month ago.
But "in stark contrast", Quotable Value's Monthly Property Value Index fell in the month of March, and was up only 0.1% over the first three months of 2014, he said.
"As far as we can tell, neither index is telling the full story."
Stephens said the difficulty with measuring house prices was that the composition of sales can change in any given month.
"For example, if in a single month a slew of mansions happens to sell, then the median and average selling price that month will be higher than the previous month – even if house prices are actually stagnant on a like-for-like basis.
"The trick is to compare apples with apples by adjusting for the composition of sales each month."
Stephens said REINZ's House Price Index measures average selling prices within each suburb, "so it does adjust" for where houses are selling.
"That's normally good enough to give a pretty good idea about the true trend in the market. But in the current circumstances the HPI may have been skewed," he said.
The RBNZ's restrictions on high loan-to-value lending, in place since October, had "drastically" reduced sales of low price houses, while leaving sales of higher-priced houses "broadly unchanged".
"To the extent that this has created a skew to the composition of sales within each suburb, the HPI will be rising faster than the true trend in house prices, Stephens said.
Quotable Value's index provided a "more comprehensive compositional adjustment", by comparing the price of each house that sold to its official valuation.
"But there are two problems with the QV data," Stephens said.
"First of all, QV registers a sale only upon settlement, meaning the data reflect sales negotiations that were concluded two or three months previously. So it is possible that house price inflation has suddenly picked up, but the QV data hasn't yet registered it.
"The second issue is a case of bad luck. It just so happens that a technical issue affected the QV measure of Christchurch house prices in March, possibly creating a false picture of price decline in that city for the month.
"So at this stage, it is impossible to tell what is really going on with house prices," Stephens said.
"In the absence of better information, we are sticking with the same description of the market."
Stephens said the drivers of the "recent market slowdown" were obvious. The RBNZ's LVR restrictions had led to a drastic reduction in lending to first homebuyers, and mortgage rates had risen sharply.
"From here, we anticipate a modest bounce in the market featuring higher turnover and a return to rising prices."
Stephens said banks had "clamped down too hard" on lending to first home buyers – "as they loosen up in the near future, the market will get a little boost".
"But over the course of the next three years rising interest rates will become the major headwind, and will crimp house price inflation.
"Beyond a brief market bounce for the next few months, we expect the housing market to enter a pervasive slowdown.
"We are forecasting 5.5% house price inflation this year, followed by 1% in 2015," Stephens said.