Reserve Bank Deputy Governor sees tighter LVR rules for housing investors being introduced before end of year; debt to income ratios 'might also have a role'; banks may be asked to hold more capital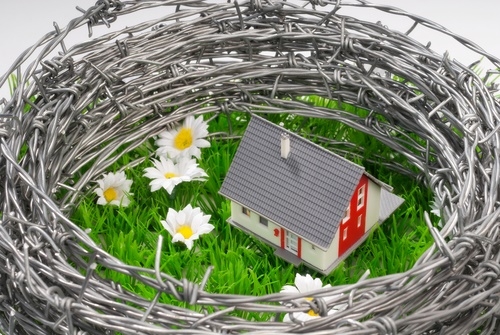 By David Hargreaves
The Reserve Bank is signalling that it will likely introduce a single nationwide LVR rule for housing investors before the end of the year - replacing the current Auckland-only rule.
And the RBNZ says it is also considering getting banks to hold more capital against their mortgage commitments. Also, it is still working on potential introduction of debt to income ratios.
The current Auckland-centric investor LVR rule requires investors to have a deposit of 30%. There's no suggestion at this stage what the new nationwide limit will be set at.
These measures against the housing market were signposted in a speech by RBNZ Deputy Governor Grant Spencer, who is also the bank's Head of Financial Stability.
He also suggested the Government might want to look at further taxation measures in respect of housing investment - and also to tweak the current migration settings, which are seeing net migration of around 70,000 people per year.
"The longer the [housing] boom continues, the more likely we will see a severe correction that could pose real risks to the financial system and broader economy," Spencer said.
The full speech can be read here.
Meanwhile ANZ chief economist Cameron Bagrie and senior economist Philip Borkin had this immediate response to the speech.
While the speech doesn't give concrete proposals, it gives broad hints toward policies that will very likely be imposed.
The RBNZ followed a similar strategy with its original introduction of LVR 'speed limits' in 2013, in which Spencer first gave a speech giving a broad 'hint' and then Governor Graeme Wheeler followed up shortly after with firm proposals - but proposals that were very much in line with what his deputy had earlier indicated.
This suggests that the broad 'hints' Spencer has given in this speech will be adopted - particularly in respect of a single LVR rule for investors nationwide, the need for banks to hold more capital against mortgages and the debt-to-income ratios. However, the fact that nothing concrete was announced in the speech saw the already high Kiwi dollar surge by another half an American cent to be close to US72c.
Single LVR investor rule
On the LVR rule, Spencer said: "Given the growing housing market pressures across the country, one approach would be to adopt a single national LVR limit for investors. Given that the banks have much of the relevant systems work in place, we expect that such a measure could potentially be introduced by the end of the year."
Spencer said a new debt-to-income (DTI) speed limit would "complement the LVR requirements by improving the resilience of household balance sheets to income or interest rate shocks".
"A DTI limit would make defaults less likely in a downturn. Furthermore, a DTI and LVR in combination would constrain credit growth and house price pressures on a more sustainable basis than would LVRs alone. A DTI would be a new instrument that would need to be agreed with the Minister of Finance under the Memorandum of Understanding on Macro-prudential Policy. Adoption would require more analysis and systems preparation than an extended LVR. We intend to consult with the banks on the viability of a DTI policy and data issues before making a decision on implementation."
Capital overlay for banks
On the third potential course of action, getting banks to hold more capital, or a so-called "housing capital overlay", Spencer said the RBNZ had already indicated that it will be conducting a full review of bank capital requirements over the coming year.
"We will consider whether macro-prudential overlays have a role to play as part of that process."
Over a year ago now, Spencer gave a speech in which he virtually implored the Government to take some action on the housing market.
Now, in his latest speech, Spencer has picked up on this theme, stressing that the RBNZ and its efforts are just part of a "team".
He cites the various efforts being made at the moment to address housing supply and some of the progress being made in this area.
Hint to the Government on tax and immigration
But then he goes on to say that "two areas for on-going consideration include tax and migration policy".
He said the implementation of the bright line test for housing investors introduced in October last year had helped curb short-term speculative activity in the housing market. 
"Consideration might be given to further reducing the tax advantage of investing in residential housing."
Then this on immigration: "We cannot ignore that the 160,000 net inflow of permanent and long-term migrants over the last three years has generated an unprecedented increase in the population and a significant boost to housing demand.
"Given the strong influence of departing and returning New Zealanders in the total numbers, it will never be possible to fine-tune the overall level of migration or smooth out the migration cycle.
"However, there may be merit in reviewing whether migration policy is securing the number and composition of skills intended.
"While any adjustments would operate at the margin, they could over time help to moderate the housing market imbalance."
This is the media release issued by the Reserve Bank highlighting the speech:
Growing imbalances in the housing market require policy action on a number of fronts, Reserve Bank Deputy Governor Grant Spencer said today.

Speaking to the Wellington Branch of the New Zealand Institute of Valuers, Mr Spencer said that a range of factors had contributed to strong demand for housing, including record low interest rates, rising credit growth, and population increases.

"While housing demand has been strong, the housing supply response has been constrained by rigid planning and consent processes, community preferences in respect of housing density, inefficiencies in the building industry, and infrastructure development constraints around financing and resource consents.

"House price pressures have re-emerged in Auckland following an easing in late 2015 and have also strengthened across other regions.

"The longer the boom continues, the more likely we will see a severe correction that could pose real risks to the financial system and broader economy."

Mr Spencer said a broad range of initiatives is necessary to increase the long-term housing supply response, particularly in Auckland, and to help ensure housing demand is kept in line with supply capacity.

"The Reserve Bank has no direct influence over supply, but can influence housing demand through the credit channel.  In this regard, we see the Reserve Bank as part of a team effort.

"A dominant feature of the housing resurgence has been an increase in investor activity, which increases the risk inherent in the current housing cycle.

"The Reserve Bank is considering tightening Loan-to-Value Ratios (LVRs) further to counter the growing influence of investor demand in Auckland and other regions, and to further bolster bank balance sheets against fallout from a housing market downturn.  Such a measure could potentially be introduced by the end of the year.

"Limits on Debt-to-Income ratios (DTIs) might also have a role to play but would be a new instrument that would have to be agreed by the Minister of Finance under the Memorandum of Understanding on Macro-prudential policy.  Further investigation of this option will be undertaken."