New LVR rules expected to slow housing debt, which is growing at its fastest pace in more than eight years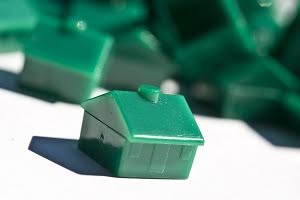 The level of housing debt taken on by Kiwis is growing at its fastest pace in more than eight years.
New Zealanders' housing debt swelled by almost $2 billion in August - a 9.2% increase from August last year - according to the Reserve Bank's monthly sector credit figures.
We now owe bank and non-bank lenders $225.98 billion in loans related to housing.
This growth has contributed to total household debt, which also includes consumer debt, increasing 0.8% from July and 8.7% from August last year, to reach $240.37 billion.
Mortgage and total household debt hasn't increased at such fast rates since early to mid-2008.
Yet ASB Economist Kim Mundy notes this growth is well below the peak of the previous housing boom. 
Growth in housing debt hit 17.5% (year-on-year) in April 2004 and hung around 15% to 16% until 2006.
Mundy says: "Despite the increase in lending this month, we do expect housing credit growth to abate going forward. 
"The latest round of investor loan-to-value ratio restrictions (LVRs) [effective from October 1 but implemented by the major banks well in advance] appears to be denting investor demand, and this will likely soon be reflected in housing credit growth. 
"The previous LVRs were associated with a similar fall in the investor share of new lending in October, before monthly lending growth dipped in November and December."
ASB expects the RBNZ to cut the Official Cash Rate to 1.75% in November, in an attempt to lift low inflation.
While falling interest rates mean the cost of servicing debt is relatively low, indebted borrowers will be put under pressure when interest rates eventually rise.