Kiwis' debt continues to dwarf household disposable income while household wealth is shrinking as a percentage of household income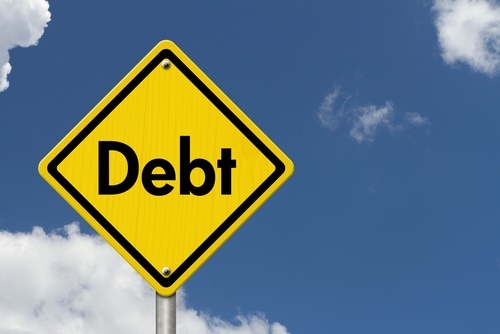 By David Hargreaves
Kiwi households are continuing to get into record levels of hock, while at the same time the average household financial wealth is shrinking, new quarterly household financial statistics from the Reserve Bank show.
The latest figures show that household financial liabilities (mostly mortgages) were $262.57 billion at the end of December - a figure absolutely dwarfing the year-end household disposable income of $156.345 billion.
This means that household debt as a percentage of household disposable income has now risen to 168% - which is a new all-time high, up from the previous all-time high of 167% in September.
These figures will be of concern to the Reserve Bank, which refers to them frequently in public comments.
At the same time, and also worrying from the RBNZ perspective, the percentage of net household financial wealth to disposable income has slipped sharply from 300% in September to 294% in December, which is its lowest level since September 2011 when households were still recovering from the impact of the Global Financial Crisis.
In the past 12 months household debt has risen by 8.4% (in dollar terms by over $20 billion), while disposable income has increased just 4.4% (over $6.5 billion).
Ironically, while the ratio of debt to household income has never been higher, the household debt burden is currently eminently affordable and has been getting even more affordable.
For the year to the end of December the debt servicing cost represented only 8.6% of disposable income, down from 9.4% a year ago.
Thanks to the wave of reducing interest rates, the debt servicing costs have actually been their cheapest in about three years and certainly well down on the peak rate of 13.9% of disposable income seen at the end of December 2008.
However, the RBNZ and indeed the banks, will be concerned about how quickly rises in interest rates - as we are now starting to see - will make those debt servicing costs rise to more uncomfortable levels.
The latest figures don't include house value - with houses of course being the main reason for the debt. There's a lag on the house value information being collated, but the figures up to the end of the September quarter showed that the value of houses and land had shot up 15.8% in the previous 12 months to over $750 billion, which had led to an increase in total household net wealth to over a $1.2 trillion compared with around $1.1 trillion as of September 2015.