Reserve Bank between a rock and a hard place, as it needs to kill inflation without killing the economy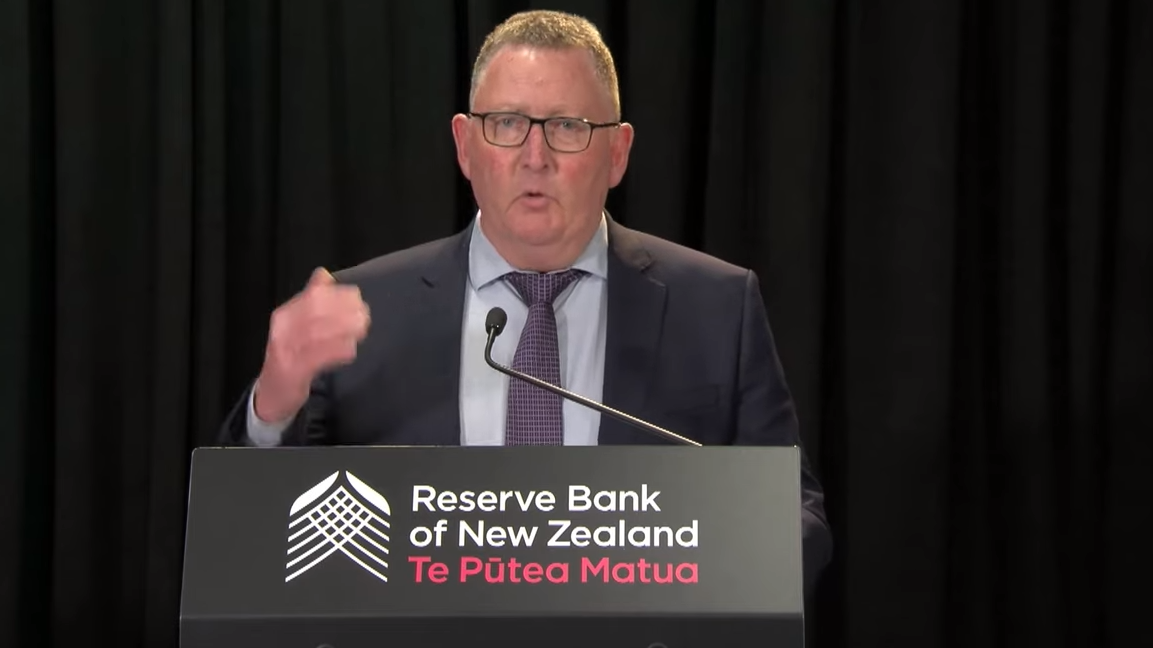 Both the bulls and bears can agree the Official Cash Rate (OCR) needs to go up to curb inflation, but opinion is divided over how quickly this needs to occur.
Economists concede there is no clear cut answer around whether the Reserve Bank (RBNZ) should hike the OCR by 25 or 50 basis points at its next review on Wednesday.
ANZ chief economist Sharon Zollner says the central bank is "between a rock and hard place", meanwhile BNZ head of research Stephen Toplis maintains it's a "coin toss" as to which way the RBNZ will lean. 
Financial markets have priced in a 45-point increase, according to Westpac. 
When the RBNZ last reviewed monetary policy settings on February 23, it paved the way (in its commentary) for hiking the OCR in larger increments than the usual 25 points. 
However, Russia hadn't launched its attack on Ukraine then. While the war is creating enormous amounts of uncertainty, raising questions over the future of global trade, it's also hiking fuel costs and disrupting supply chains, exacerbating inflation. Aggressive OCR hikes cannot curb inflation caused by such supply-side cost pressures.
But, with inflation well above the RBNZ's 1% to 3% target range at nearly 6%, there's also an argument for serious action. 
A case for upfront pain to avoid inflation spiraling out of control
Zollner believes the RBNZ needs to hike the OCR by 50 points, from 1% to 1.5%, on Wednesday, and then again at its next review in May. 
"Inflation is far too high. Core inflation is far too high. Inflation expectations are far too high. And firms' pricing intentions, which have been the best inflation indicator of all, are stratospheric and at this point, still rising," Zollner said.
"The biggest regret from this starting point would be losing inflation targeting credibility and seeing inflation expectations become truly unanchored. Fixing that would require far higher interest rates, and very likely a deep recession and sharp rise in unemployment...
"For now, it's still entirely reasonable to both hope and forecast that the inflation problem can be resolved with a "soft landing", a relatively gentle slowdown that doesn't involve an ugly unemployment rate. But the higher inflation expectations are allowed to go, the slimmer those hopes become.
"In that context, near-term growth risks are very unfortunate, but are not a reason to tread cautiously with OCR hikes...
"Double-speed hikes are not without risks either, of course. The housing market in particular is vulnerable – it can't be anything else, after rising 40% in less than two years – and those two years being a period in which New Zealand Inc became poorer via the loss of tourism...
"At this stage, it's a case of pick your poison. Yes, aggressive hikes now raise the odds of a hard landing for the economy in the near term, but going too slowly would raise the risks of an even harder landing further down the track."
A case for caution and letting the markets do some of the heavy lifting
Toplis "hesitantly" expects the RBNZ to hike by 25 points on Wednesday and then 50 points in May.
He noted how the situation in Ukraine had developed since the RBNZ last reviewed monetary policy settings. What's more, higher mortgages rates, the "cost-of-living crisis" and falling house prices have sent consumer confidence south. 
"Were the RBNZ to hike 50 basis points in April, then we have little doubt the market would fully price a further 50 basis points for May and, most likely push the terminal rate through 4.0%," Toplis said. 
"This has the potential to drive the household sector into much greater submission than might be considered optimal...
"A further 25 point nudge in the cash rate, accompanied by a stern warning that a more aggressive interest rate track will likely be forthcoming, when it releases its May Monetary Policy Statement, might be a better approach.
"This would largely keep the mortgage curve where the RBNZ wants it, allow the RBNZ to get public buy-in with stronger rate moves if uncertainty diminishes, while reducing the risk of throwing the economy quickly into recession if the adverse impacts of the war and Omicron multiply.
"Many folk point to what the Fed is now indicating as justification for the RBNZ to move more aggressively. We do not see it that way. Rather, the Fed's leanings validate what the RBNZ has already done...
"For the RBNZ, it is the domestic mortgage curve that best represents the yield curve that will have most impact on the local economy... If the RBNZ was to raise rates only 25 basis points in April, this would probably still be sufficient to see mortgage interest rates head higher...
"Our current central view is that the cash rate will peak at around 3.0% early in 2023... This would amount to a cumulative increase in the cash rate of 275 basis points, in under 18 months. This is an aggressive tightening by anyone's standards.
"Only once since the implementation of the Reserve Bank Act have we seen a bigger move. That was during the Bollard reign when the cash rate was increased a cumulative 325 basis points between December 2003 and July 2007. The criticism back then was that Bollard was not aggressive enough. This time around the speed of adjustment is almost certain to be much faster."