Fonterra is now planning to sell part of its ill-starred investment in China's Beingmate on-market having failed to find a buyer for the whole 18.8% stake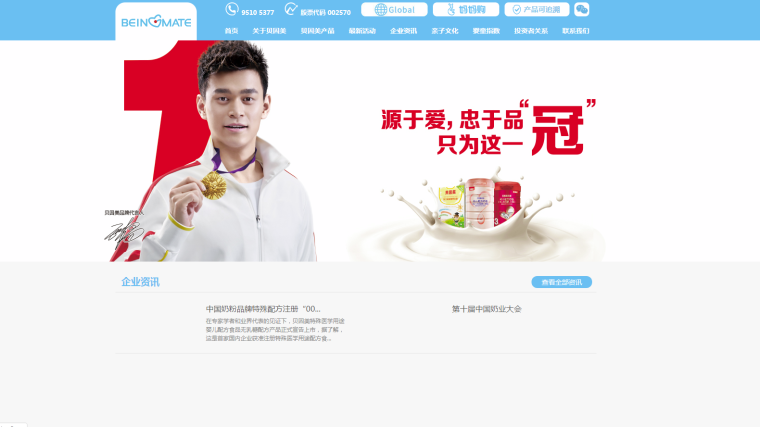 Giant dairy co-operative Fonterra now says it's going to start offloading part of its ill-starred investment in China's Beingmate on market, having failed to find a buyer for the whole 18.8% stake.
The announcement by Fonterra on Wednesday is a continuation of the tale of woe for the Beingmate investment, talked up as a "game changer" for Fonterra by then Fonterra CEO Theo Spierings in 2014.
It has been an unmitigated disaster.
Fonterra ended up investing in March 2015 the sum of $756 million for 18.8% of Beingmate Baby & Child Food Co. 
Last year Fonterra took a $405 million hit on the Beingmate stake and presumably there will be more ramifications from the Wednesday announcement that the shares are now to be sold on market.
At the time the write-down was made last year, Fonterra was holding the Beingmate stake on its books with a value of about NZ$244 million.
Based on the current Beingmate price of a little under 5 yuan (Fonterra paid 18 yuan), the stake would be worth around NZ$207 million. Arguably of course, the announcement by Fonterra that it intends offloading shares on the market may well put downward pressure on the share price.
Current Fonterra chief executive Miles Hurrell says the co-operative had "talked to a number of parties regarding the potential sale of our entire stake in Beingmate, but so far have been unsuccessful in finding a buyer".
"As a result of this, we are now considering selling part of our holding and, as required by local listing rules, need to pre-announce our intention."
Hurrell said subject to demand for the shares, under the Shenzhen Stock Exchange market rules it is only possible to sell up to 1% every 90 days directly on the exchange, or sell up to 2% in a single block every 90 days. Trades greater than 5% can be made to an individual party in an off-market transaction.
"From here, it's about making pragmatic decisions to get the best outcome for the Co-op from our holding in Beingmate," Hurrell said.
"China will always be one of our most important markets. We've got a strong business there and are still very much focused on the areas in China where we can succeed."
There's no indications in the release from Fonterra as to the financial implications of the non-sale of the Beingmate stake.
The sale of the stake was one of the targeted realisations for Fonterra through which it intended to reduced its debt levels by $800 million by the end of the July financial year. 
One big deal brought to fruition was the sale of the Tip Top ice cream business for $380 million.
Fonterra has previously indicated it was on target to meet that debt reduction goal, but gave no update in Wednesday's release.
Hurrell said as part of its efforts to turn Fonterra around it had  "re-evaluated every investment, major asset and partnership to ensure they still meet the co-operative's needs today".
"This started with a strategic review of our relationship with Beingmate, which has been disappointing.
"The first action in this review was bringing the distribution of Anmum in China back in-house under our management. 
"We then ended the Darnum joint venture with Beingmate, bought back Beingmate's share of our Darnum facility in Australia, and entered into a multi-year agreement for Beingmate to purchase ingredients from us.
"What remains is our shareholding in Beingmate Baby & Child Food Co., which we now view as a financial investment only."