The financial lubrication of our rural sector is tightening fast, but as David Chaston shows, it is due to just two large banks - both of whom are, by their actions, choosing urban houses over rural businesses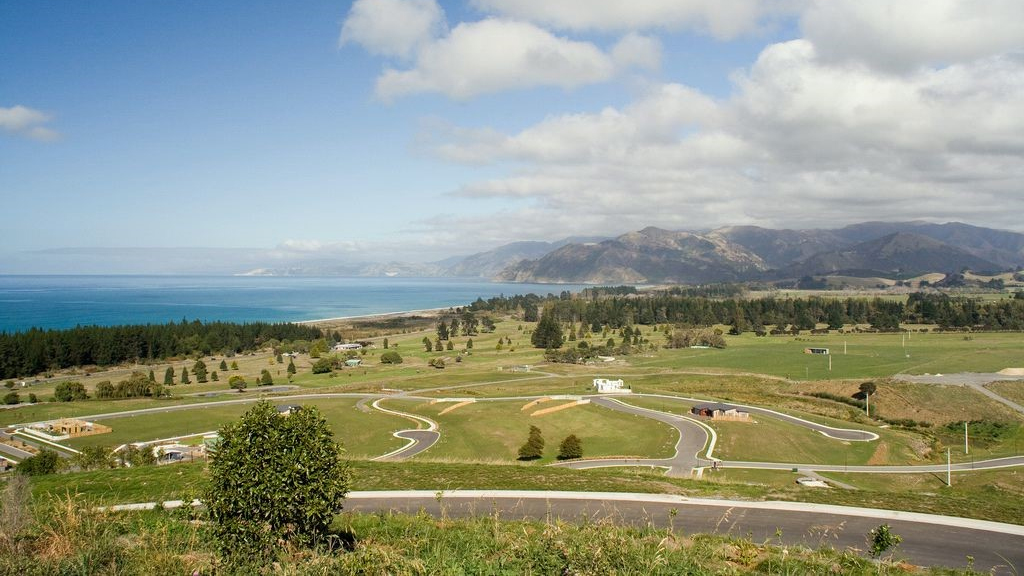 Farmers are feeling pressure from banks. They are worried about access to finance in the future.
A recent survey laid this out clearly. Banks are getting tougher. Not only is cost an issue, but conditions are too.
The main farmer lobby group saw this as a direct consequence of the RBNZ Capital Review. But that is dubious.
The RBNZ is also seeing banks making tighter finance decisions, noting that some of them are adjusting back from relatively loose credit settings. The regulator thinks some of this is overdue.
Rural lending is substantial. The latest data shows it currently totals $63.7 bln. It is a large amount but compared with residential housing at it is more of an after-thought. Households owe mortgage lenders $199.6 bln and investors owe another $71.9 bln. Together that totaled $271.5 on the same date.
And farmers feel they are being treated as a disposable after-thought. After all, banks get to construct their own discounted risk weightings for housing lending, but must keep a full 100% of risk-weighted capital for rural lending. Clearly banks will prioritise residential housing housing when the rules are set like this.
The RBNZ dashboard tells us which banks are exposed to rural loans.

But that same data is silent on which rural sector (dairy, sheep, beef, horticulture, forestry, etc) this exposure is concentrated. Other disclosures strongly suggest it is heavily concentrated in dairy.
The bank with the largest exposure, $17.4 bln and a 23.7% market share is ANZ. That share compares with a housing market share of 30.3%. Over all lending, ANZ has a market share of 29.3% of all debt measured by the RBNZ data.
But ANZ is on a drive to reduce its underweight rural exposure to even lower levels.
And so is ASB.
But the somewhat surprising thing is that other banks have not shown the same risk aversion to the rural sector.
The following three charts track the change in rural lending exposures in 2019 and reveal the size of the moves by both ANZ and ASB.

ANZ's appetite for new rural lending was underweight at the beginning of the year ...

... and it was joined by ASB in mid 2019 ...

... so that by the end of the the September quarter they had frozen all expansion in their rural lending - in fact, ANZ was starting to shrink its exposure.
(In the same year, ANZ increased its housing loan book by +$5.8 bln and ASB increased theirs by +$3.4 bln. This is an unchanged growth track from earlier quarters.)
Also very clear from this data is that it has been business-as-usual at the other main banks - even if none of them are stepping up to fill the void left by ANZ and ASB.
But other lenders are, although while their growth is high in percentage terms, it isn't enough to replace the lost appetite from ASB, let alone ANZ.
Both the banks that are forsaking farmers are ones that have the largest share of urban housing mortgages. ANZ is 30.3% and ASB is second at 21.4%. These two control more than half the home loan market. And they are actively trying to grow their share.
Urban housing is not a productive sector of the economy. It produces much more cost than income, produces no export revenue, and is all an 'asset valuation' game.
Farmers, who all have active real businesses and whose output generates 43.8% of all the nation's export revenue, are being starved of financing by two of our largest banks so they can concentrate on lending for houses. The risk-weighted capital rules are the incentives and both ANZ and ASB are responding to these financial incentives without regard to the social licence of their position.
At least it is only two of five banks turning their backs on their rural communities. Lets hope the others hold on to their broader social responsibilities. If farmers think they have issues now, if all banks respond like ANZ, their stress will multiply sharply.
In any case, it is unfortunate that large first movers like ANZ and ASB can effectively take advantage of the market in this way without regard for the wider national interest.
The RBNZ is hands-off, declaring that "banks have to make their own credit decisions" and that "there may be a case for a reassessment of some rural, especially dairy, exposures". But when just two institutions control more than half the market and they constrict financing flows quickly, everyone suffers.
It is not a normal competitive market - there are a tiny handful of very large suppliers (one of whom is dominant), and a very large set of relatively small customers, none of whom are individually significant. It is a classic power imbalance.