A seventh consecutive fall in dairy prices increases the chance of another chop to interest rates next month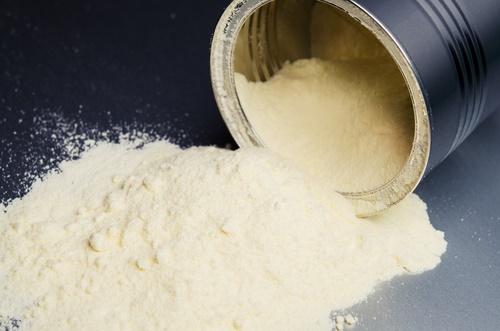 By David Hargreaves
A seventh consecutive fall in global dairy prices overnight, this one by 1.3%, has increased the chance of the Reserve Bank following up last week's interest rate cut with another next month.
The latest overall price fall stemmed mainly from just one product category, anhydrous milkfat, but there was still no sign of the overall hoped-for recovery emerging.
The massive slump in dairy prices in recent months has seen New Zealand's terms of trade deteriorate rapidly from what had been historic highs. The RBNZ has become increasingly concerned.
Governor Graeme Wheeler said in announcing last week's rates decision that the fall in export commodity prices that began in mid-2014 "is proving more pronounced".
"The weaker prospects for dairy prices and the recent rises in petrol prices will slow income and demand growth and increase the risk that the return of inflation to the mid-point [of the 1-3% target] would be delayed." Hence the move on rates.
The RBNZ has pencilled into its forecasts the possibility of another cut in the next 12 months. But the continued weakness of dairy prices would suggest that in all probability the central bank's hand will be forced again when it makes its next call on rates on July 23.
There are, however, two more GlobalDairyTrade auctions before the next Official Cash Rate review. But economists - while still picking a gradual recovery in prices - have been putting back the time at when this recovery might start.
AgriHQ dairy analyst Susan Kilsby said that NZ dairy giant Fonterra offered just 10,000 tonne of whole milk powder (WMP) at the June 16 auction, which was the least this year. But the quantity available is expected to rise as new season product starts to be forward-sold from next month on.
"It will become harder for prices to recover as the volume of milk powder on offer increases as the new dairy season progresses," she said.
ANZ rural economist Con Williams said the latest dairy auction "leaves farmers still waiting for the milk price rebound needed to meet current season forecasts, as contracts for future delivery of WMP continued to decline".
This, he said would keep pressure on the New Zealand dollar.
The dollar fell after the RBNZ cut rates last week, but had little reaction overnight to the dairy auction results. A short time ago the Kiwi was worth around US68.8c and was just holding above 90 Australian cents.
Williams said there "two main interesting snippets" from the overnight auction. One was that there was some improvement for milkfat products such as cheese and butter.
"This looks to be largely on an outright value basis versus other competing sources. However, the improvement didn't completely unwind the decline from the previous auction."
The other interesting aspect, he said, was WMP saw better prices for near-term delivery, while later delivery prices declined relative to the previous event. This flattened prices across all contract periods.
"There are a number of potential interpretations. The near-term price support perhaps suggests the bottom of the cycle is close. However, it was also the seasonal low for auction supply, so maybe a few buyers' immediate needs supported these results. Later delivery product prices saw declines of 2.1-3.7%. While volumes are still small this is a bit of a concern given these contract periods are during New Zealand's seasonal peak period.
"Softness at the last two auctions for fourth quarter delivery suggests China's own domestic production and inventory could be adequate to get them through their seasonal lull period. So watch this space as more volume is added to GDT over coming auctions and a more informed assessment on the 2015/16 milk prices will be able to be made."
In its latest Financial Stability Report last month, the RBNZ warned that financial stress in the dairy sector "could rise markedly" if prices remain at low levels in the 2015-16 season. The RBNZ says that despite many farms being in a position to manage down working expenses, around one-quarter of dairy farms are believed to have had negative cash flow for the 2014-15 season.
Last week dairy giant Fonterra announced it was likely to shed "hundreds" of jobs from its head office and support functions.
Fonterra's official milk price forecast for the new season stands at a price of $5.25 per kilogram of milk solids, with $4.40 for the just-ended season - which compares with $8.40 a year ago.