Global dairy prices rose 2.1% in latest auction, though the gains were eaten up by a stronger Kiwi dollar; key Wholemilk powder prices edge up 1.5%, back up above US$2000 per metric tonne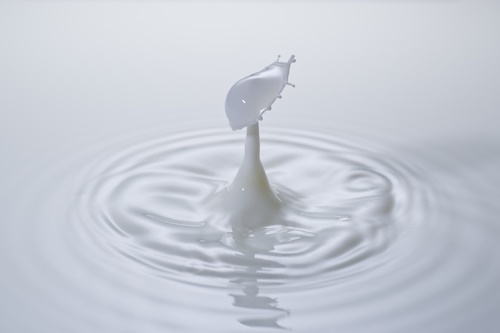 By David Hargreaves
It was good news/bad news in the latest GlobalDairyTrade auction overnight, with the GDT Index climbing 2.1% in US dollar terms, but prices actually 0.9% in New Zealand dollar terms following the recent surge in value of our currency.
Such an outcome might well increase the pressure on our Reserve Bank to again cut interest rates in New Zealand sooner rather than later, with the next decision on rates coming up on April 28.
The average price achieved at the latest auction was US$2188 per metric tonne. The key Wholemilk Powder (WMP) price edged up 1.5% to US$2013/MT, however, in New Zealand dollar terms this was actually down 0.7%.
In American dollar terms the WMP price is now slightly higher than at the start of February, but still over 12.5% lower than where it finished at the end of 2015. See here for the full dairy payout history.
ANZ senior economist Mark Smith and senior FX strategist Sam Tuck aptly described the latest results as "bouncing along the bottom".
They noted that there was still a slight "upward curve" on WMP prices, with longer dated contracts fetching slightly higher prices.
"The hope is that an upward sloping curve will entice more buyers out of the woodwork, but with no shortage of supply in Northern Hemisphere markets, prospective purchasers seem content to take their time."
Smith and Tuck said their focus was on the resilient Kiwi dollar,  "which at 72.2 on a TWI basis, looks increasingly disconnected from export commodity price movements".
"Local [interest] rates may be at historic lows, but they still offer reasonably carry supporting the kiwi. Despite this, our anecdotes show dairy sector headwinds are percolating through the economy and with yesterday's [NZ Institute of Economic Research Quarterly Business Survey of Opinion] flagging receding growth momentum, and with inflation already very low, an April OCR cut is very much a live proposition."
They said the outlook for inflation would be a key determinant to whether rates on both sides of the Tasman move lower from here, with first quarter CPI reports for New Zealand (April 18) and Australian (April 27) "critical".
Westpac senior economist Anne Boniface said while last night's lift in dairy prices was small, any improvement in prices would be no doubt be welcomed by the "embattled" dairy sector.
"However, while there are a few straws in the wind suggesting that the pace of growth in production in Europe has eased a touch in recent months and sentiment in commodity markets has noticeably improved in recent weeks, a substantive recovery in prices is likely to be some way off yet. We expect prices to continue to bump around near current levels, before gradually grinding higher from late 2016 as global supply growth moderates and demand improves."
AgriHQ dairy analyst Susan Kilsby said it was "a pleasant surprise" to see some prices lift on the GDT auction overnight as there was "not a lot of positivity in the market at present".
"In Europe product continues to flood into the government backed intervention programs as milk production continues to expand.
"The majority of Europe's extra milk is being made into SMP and butter which will keep prices for these commodities subdued for some time. However the price of WMP and AMF is less influenced by the European market. A decrease in NZ's milk supply will provide some support to the price of these two commodities."