BNZ senior economist Doug Steel sees Fonterra's $6.75 milk price forecast as difficult to achieve without an improvement in international product prices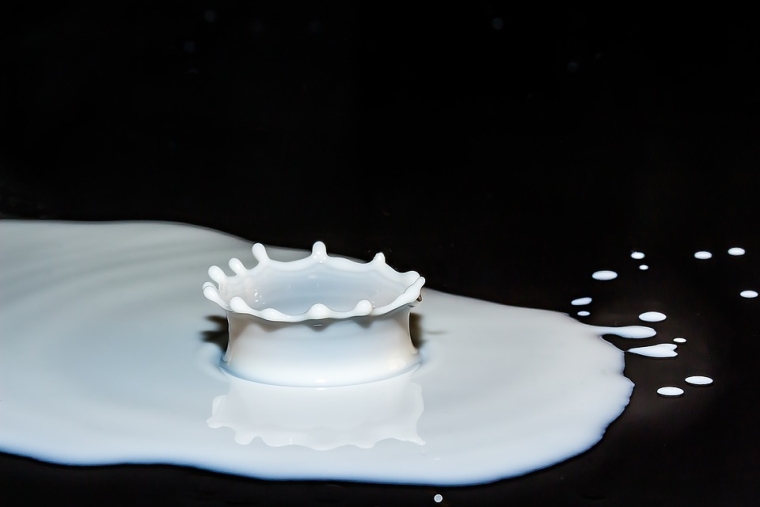 BNZ economists are the latest to trim their forecast of the farmgate milk price for this season - dropping their estimate to $6.30 per kilogram of milk solids from $6.60.
Last week Westpac economists lowered their forecast for this season to $6.25 from $6.50, while ASB economists - while retaining their pick at $6.50 for now - have said there are downside risks to that.
The trimming of the forecasts follows continued price weakness in the fortnightly  GlobalDairyTrade auctions. 
At the moment the giant dairy co-operative Fonterra's still sitting on a forecast for the current season of $6.75, which was lowered from $7 last month.
BNZ senior economist Doug Steel said the BNZ economics team were now nudging their milk price down "having discussed the downside risks for some time".
"Our view includes subdued international dairy product pricing near term with some mild improvement into 2019.
"If that improvement were not to occur or especially if dairy prices were to move lower from current levels, milk prices will likely end up lower than we currently think.
"Indeed, given recent offshore price momentum the downside risks are easy to see."
He says on the flipside, however, that international dairy prices may soon find some support after NZ milk production passes its peak over the coming month or so and especially so if El Nino conditions were to affect production later in the season.
Milk production in key offshore markets, while still positive, has been slowing, he says.
"This may provide price support in time especially if the slowdown in milk supply were to continue. Oil prices recently pushing above $US80/barrel is another potential positive for dairy prices. And there was a hint of dairy demand improvement at the mid-September GDT auction (prices didn't fall as much as supply increased). At this point, we see $6.30 as sitting in the middle of a still wide range of possible outcomes come season's end."
Steel notes the lowering of Fonterra's forecast price last month to $6.75.
"In our view, there still appears downside risk to this forecast.
"That's not to say that that forecast cannot be achieved. But we think it would likely require international prices to post a reasonable rise, or the NZD to fall, or costs to fall, or achievement of better-than-GDT prices for sales outside of that platform, or some combination of the above.
"On the latter, there is some evidence that this might be occurring with implicit export prices doing better than recent moves in GDT prices, although the export price movements could also reflect other factors so it is difficult to be sure. The extent of selling off the GDT platform with its potentially better pricing may prove important to what milk price is finally achieved.
"If a significant amount of reference product has been sold off the GDT platform at materially better than GDT prices then it increases the chances that the season's milk price will be above our $6.30 forecast.
He notes that Synlait recently lowered its 2018/19 milk price forecast to $6.75 from $7.00, stating that its revised forecast assumes an improvement in dairy commodity prices in the medium term.
"That reinforces the idea that if international product prices do not improve, $6.75 will be difficult to achieve."