RBNZ Governor Adrian Orr doesn't believe he'll get less bang for his buck cutting interest rates, the lower they go; Bank economists beg to differ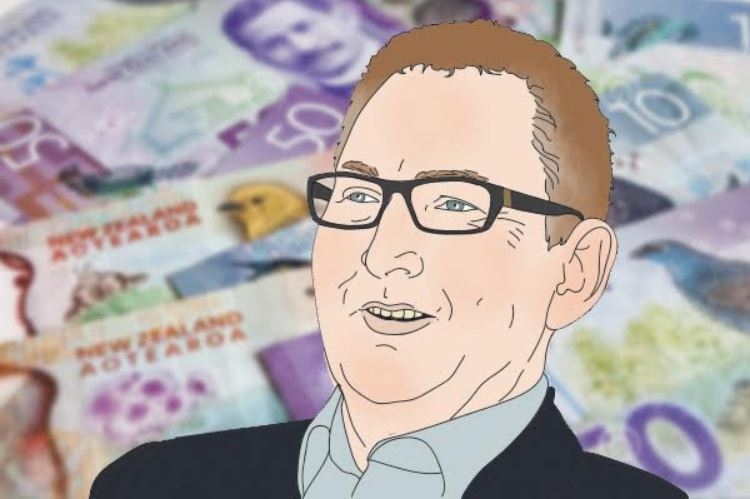 Reserve Bank Governor Adrian Orr doesn't believe interest rate cuts will become less effective, the lower the Official Cash Rate (OCR) is.
He can't pick a point at which cutting the OCR would be like flogging a dead horse, because he doesn't buy into the concept of diminishing returns when it comes to monetary policy.
Speaking at a press conference, following the Monetary Policy Committee's decision on Wednesday to cut the OCR to 1.5%, Orr said there was no evidence of bang for buck diminishing as interest rates fall domestically nor internationally.
He explained his view by flipping the situation on its head: "If we raised interest rates by 50 basis points here, as opposed to cut by 50 basis points here, would it be a real surprise and have a significant impact on monetary policy? I imagine the answer is yes. Likewise, it is symmetrical."
The issue of diminishing returns is pertinent, as at 1.5% the amount of fuel the RBNZ has in its monetary policy tank is at a record low.
Allaying these fears to some extent, Orr said households' balance sheets looked good, while the government's balance sheet was "remarkably solid". Government spending also contributed a "net positive impulse" to the economy.
"We're not the only show in town," Orr said, meaning monetary policy isn't the only tool to keep the economy humming.
"There is plenty of scope to do whatever is needed [in terms of monetary policy] and our projection is we've done about enough for what we could see at present."
While Orr didn't consider diminishing returns to be an issue, he did acknowledge that markets weren't responding to interest rate changes the way they did in the past.
"People have been setting their prices more on behaviour they've seen in the past, rather than what they expect in the future. That means we've had to have more stimulus than otherwise in the economy to get bang for buck."
An economists' dinner party topic of discussion
Coming back to this concept of whether you get less bang for your buck cutting the OCR, the lower it is, the bank economists interest.co.nz spoke to all had slightly different views.
Kiwibank chief economist Jarrod Kerr said that looking around the world during the 2008 Global Financial Crisis, effectiveness became limited when central banks started cutting interest rates below 1%.
"It's probably why the Bank of England and others refuse to go below 50 basis points," he said.
ASB chief economist Nick Tuffley acknowledged monetary policy could lose its effectiveness as interest rates fell, but said it depended on what was driving cuts.
If, for example, it was jitters over global markets, nervous investors seeking safe places to keep their money would be more tolerant of low term deposit rates. This would see banks better placed to pass on rate cuts.
If the problems were domestic and there were other more attractive places overseas for investors to turn to, banks would struggle to secure necessary funding from depositors less tolerant of low rates. They may then need to turn to borrowers for funding by keeping their rates propped up – thus not responding to OCR cuts as required.
Tuffley said banks had responded to signals – not even cuts – from the RBNZ in recent times. This indicated OCR moves were still pretty potent.  
Westpac chief economist Dominick Stephens said the diminishing returns issue was a double-edged sword.
On the one hand, a low OCR meant mortgage and term deposit rates were already so low, there was less room for them to fall.
But on the other hand, if the OCR was say at 1%, cutting it by 25 basis points would take a proportionately large chunk out of it. This would have a big effect on asset prices.
However if the OCR was say 3%, a 25 basis point cut would be relatively less major, so have a lesser impact.
Stephens considered both schools of thought, but couldn't put his finger on how they interacted.