Six years after then Commerce Minister Simon Power detailed extensive problems with NZ shell companies, the problem persists. So what can be done about this?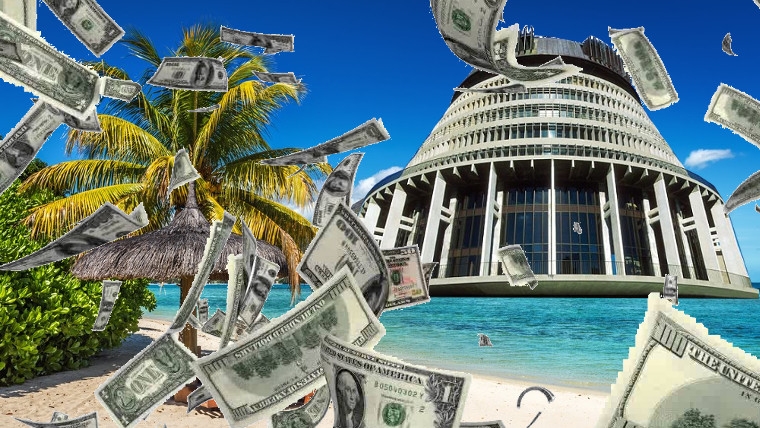 By Gareth Vaughan
Back in September 2011 I wrote a story about nefarious overseas activities involving New Zealand shell companies.
The detail stemmed from a cabinet paper from then Commerce Minister Simon Power. In it Power told his cabinet colleagues that over a four year period 143 NZ registered companies had been implicated in criminal activities overseas such as smuggling, money laundering and tax fraud. Power also said the Reserve Bank believed 1,000 NZ shell companies over three years were used to carry out banking activities free of regulatory oversight and many seemed to be undertaking fraudulent activities. 
Having previously worked in the same Fairfax office as Mike Field when he was writing about the antics of SP Trading, the NZ shell company that charted a plane to fly 35 tonnes of North Korean weapons to Iran in contravention of United Nations sanctions, I knew NZ had problems with shell companies. But I was surprised by the scale of the problem Power was detailing. 
Thus an interest developed in reporting on these issues and how the Government set about tackling them. It has been, and continues to be, a fertile source of stories. 
An online dictionary definition I found describes a shell company as; "A non-trading company used as a vehicle for various financial manoeuvres or kept dormant for future use in some other capacity." Additionally I would add that beneficial ownership of the company is usually hidden.
Aside from shell companies, NZ registered building societies, NZ foreign trusts and our Financial Service Providers Register (FSPR) have also thrown up their respective generous helpings of curious and crooked scenarios overseas. NZ foreign trusts, of course, came under international media scrutiny via the Panama Papers. This eventually led to action from the previous National-led government via the Shewan report and plans to remove foreign trusts' tax-free status.  The new government also inherits proposals to clean up the FSPR, albeit I believe they'd be better off by simply scrapping the FSPR. 
But after all this time, and despite attempts to crack down on the misuse of NZ companies, new tales continue to emerge.
Over recent months interest.co.nz has reported on the appearance of NZ companies in the so-called Azerbaijani Laundromat, and NZ shell companies caught up in a Slovakian money-laundering probe. The NZ companies involved in these two scenarios were registered some years ago. However, problems have also emerged with more recently registered entities. Witness the activity uncovered by interest.co.nz earlier this year involving associates of infamous company registration service provider Ian Taylor, who with his father Geoffrey, was involved with SP Trading. Ian Taylor, incidentally was this year also linked to a UK-registered company behind the supply of at least £34 million worth of arms to the South Sudanese government.
Meanwhile, another recent example of a NZ shell company up to no good overseas is Venus Financial Markets, used in a scam in Malaysia. And just last year there was United Global Holdings - trading name FX United, another NZ company used to rip off Malaysians.
Blowing our own trumpet
Just last week the Ministry of Business, Innovation & Employment (MBIE) trumpeted the fact NZ took top spot, for the second straight year, in the World Bank Doing Business report for ease of doing business. This, MBIE noted, placed NZ ahead of 190 other countries. One of the measures making up the overall ease of doing business ranking is time and cost of starting a business. MBIE points out NZ has been the top ranked country in the world on this measure for the past decade.
"For starting a business, for example, New Zealand has the smallest number of procedures required (1) and the shortest time to fulfil them (0.5 days)," the World Bank says. It costs $10, plus GST, to reserve a company name in NZ, and $105, plus GST, to apply to incorporate a company.
This is, of course, great for people setting up a company for legitimate purposes. However, it has also led to NZ gaining a reputation for being a soft touch internationally among people who have, shall we say, less than pure intentions. And once a NZ company is established, the world can be its owner's oyster. There was even a book published about NZ entitled 'The land without a banking law; How to start a bank with a thousand dollars.'
Of course NZ is not alone with these issues. Of the other countries we like to compare ourselves to, the UK has similar problems. Albeit given its scale, they're bigger than ours.
And make no mistake. The oversight of NZ's registered companies, all 595,124 of them as at October 31, is a challenging task. It's hard to imagine everyone who ever attempts to use a NZ company for criminal purposes can be stopped. Nonetheless these issues are damaging to NZ's international reputation. And there are steps that could be taken, and attitudes that could change, to make improvements. In part two of this series we'll delve into this.
Mapping the problems
The map below highlights curious, dodgy and outright criminal overseas activities of NZ companies, financial service providers, building societies and foreign trusts. Hovering your mouse over the red dots on the map will bring up headlines and links through to stories. This map was first used in this story in June 2016, but has been updated with the addition of stories that have emerged since then.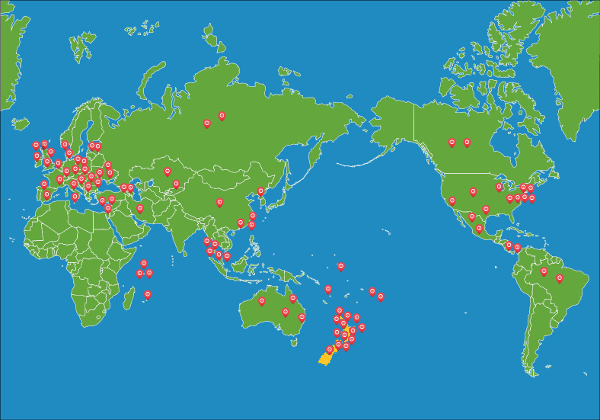 The second world map, below, highlights the 83 countries and territories from which the Financial Markets Authority has received enquiries about registered NZ financial service providers. These are also registered NZ companies. Note, hovering your mouse over the red dots on this map won't enable you to click through to stories. However, more detail can be found here.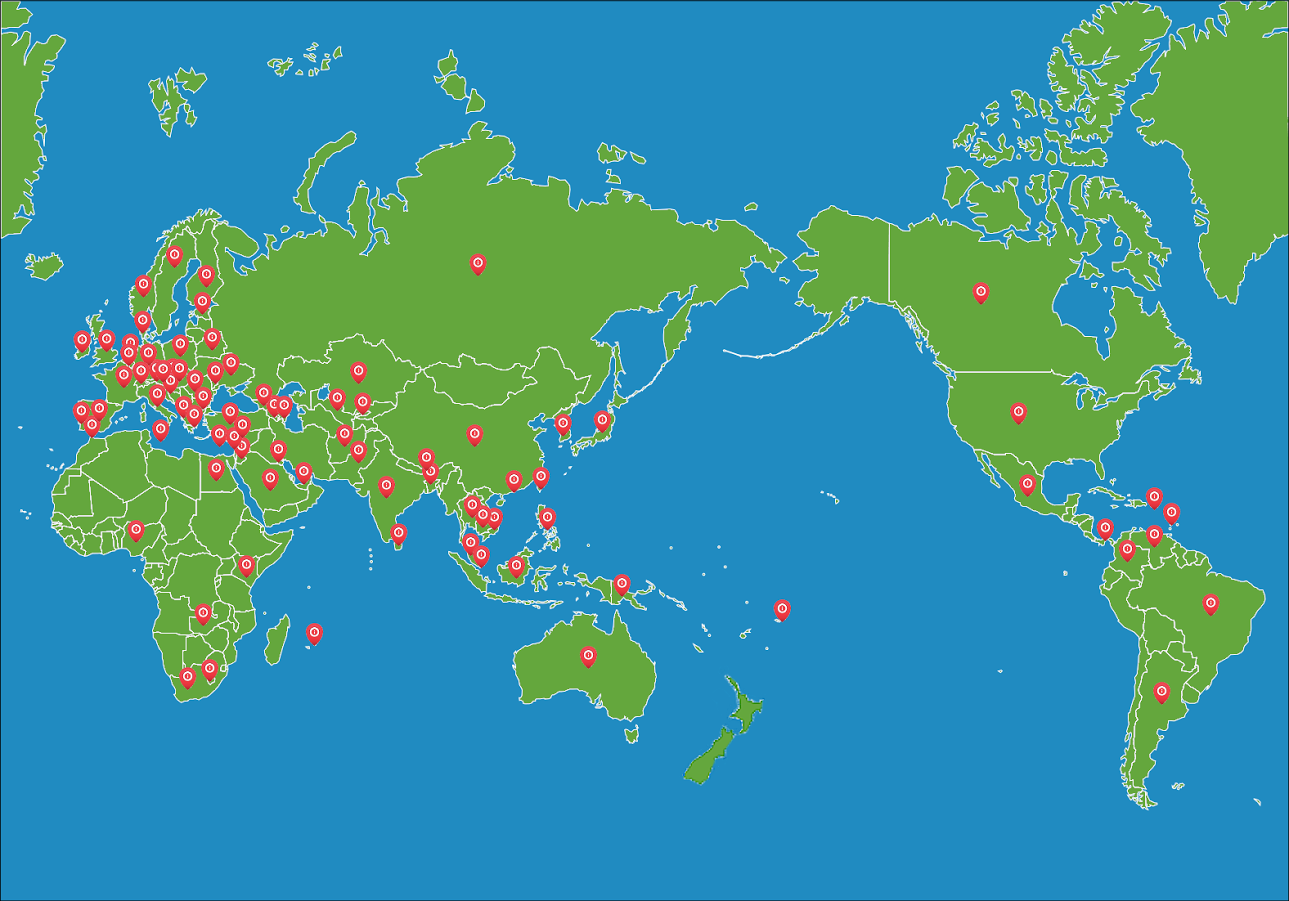 This article was first published in our email for paying subscribers early on Tuesday morning. See here for more details and how to subscribe.