Global rates have continued to grind lower on growing risk fears. British politics grabs headlines. NZD sinks lower. Eyes on local business confidence survey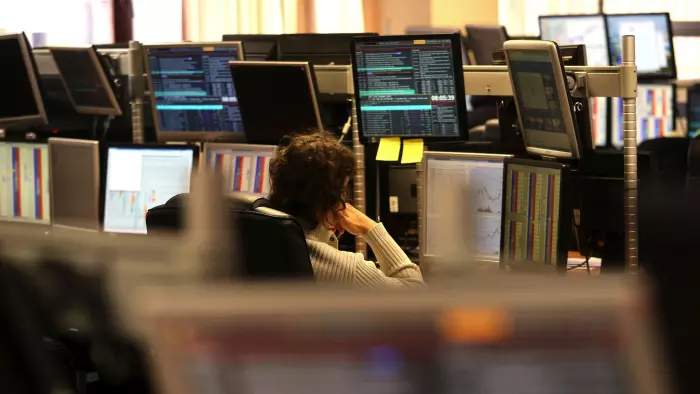 The main news overnight has been UK Prime Minister Boris Johnson's announcement that the Queen's speech will take place on 14 October, effectively suspending parliament for almost five weeks in the run-in to 31st October.  The GBP plunged on growing fears that MPs would find it harder to prevent a no-deal Brexit, but it has since recovered around half those losses and there hasn't been any contagion to broader risk assets. 
Equities are higher overnight while bond yields have drifted lower once again. 
The NZD has underperformed and yesterday reached its lowest level since September 2015. 
The market's focus on US-China trade took a back seat overnight, with UK Prime Minister Boris Johnson unexpectedly moving to seek the Queen's permission to suspend parliament in the lead-up to the Queen's speech, in which the government lays out its main priorities and policy agenda, on October 14th.  The Queen granted permission and parliament will now be suspended sometime between the 9th and 12th of September and the 14th October, 3 days ahead of the EU Summit. 
Johnson claimed it would allow him to present his "very exciting" domestic agenda, as all new governments do, and allow "ample" time to debate Brexit, but opponents saw that as a thin veneer for closing parliament for much of the period leading into the Brexit leave date on 31st October.  Opposition MPs had been coalescing around the use of legislative solutions to force Johnson to extend the Brexit deadline, but the parliamentary suspension now means that there may be insufficient time for that to happen.  Parliament is due to sit again after the summer recess on Tuesday and Labour leader Jeremy Corbyn said the first thing he will do is attempt to prevent Johnson's course of action. 
Pro-remain Conservative MP Dominic Grieve said that Johnson's move increased the chances that opposition MPs will pivot towards a vote of no confidence in the government, as the other key tactic to thwart a no-deal Brexit.  As yet, opposition MPs have been unable to agree amongst themselves who might lead an interim government, were such a vote to succeed, but Johnson's move may focus the minds and unite Brexit opponents.  Johnson may be calculating that, were he to lose a confidence motion, he can subsequently use that as a platform to campaign with a 'people versus parliament' message in a subsequent general election, pitting himself someone willing to honour the Brexit referendum result. 
The betting markets put the odds of the UK leaving the EU on or before the 31st October, which encompasses a scenario in which Johnson and the EU agree to a deal, as around 52%.  Bloomberg reported EU officials as saying Johnson's move wouldn't stop efforts to reach a deal and, while no solution had yet been found, they were working on revised Irish backstop options.  Overnight, a spokesperson for the UK government said negotiations would "intensify" over the coming weeks.  The odds of a no-deal Brexit in 2019, which encompasses a scenario where the UK crashes out on October 31st as well as one in which Johnson wins a majority in new elections later in the year and is unconstrained by parliament to leave with no deal, has moved up to around 44%. 
The GBP plunged as media reports of Johnson's plan started filtering in, falling more than 1%, from 1.2280 to 1.2157.  But it has since recovered around half those losses, with the market perhaps placing some increased chance on a government of national unity being formed.  The UK 10 year gilt yield fell 6bps to 0.44%, near its all-time low.
There hasn't been any contagion to broader risk asset markets from political manoeuvring in the UK, with US equity markets rising in the overnight session.  Amidst no new US-China trade-related developments (for a change), the S&P500 and NASDAQ are 0.6% and 0.3% higher respectively.  The S&P500 was boosted by gains in the energy sector (+1.8%) after a 2% rise in WTI crude prices after the weekly DOE report revealed a much larger decline in crude oil inventories.  Recently battered bank stocks have recovered, with the KBW bank index rising 1.6%, despite the US 2y10y curve remaining inverted. 
Despite the more positive turn in equity market sentiment and no major economic data released, global rates have continued to grind lower.  The 10 year Treasury yield is 1bp lower overnight to 1.47%, while the 30 year yield earlier hit a new record low of 1.9%.  The 10 year German bund yield also briefly reached a new record low of -0.728%, but the star performer in the European government bond market was Italy, where bond yields fell sharply again after the PD (democrats) and Five Star parties said they had come to a tentative agreement on a coalition pact that would see Prime Minister Conte remain in his post.  Italy's 10 year government bond yield fell 10bps, breaking below 1% for the first time. 
The USD is stronger across-the-board overnight, with the DXY and Bloomberg DXY indices both up by around 0.2% and near the top of recent trading ranges.  The NZD has underperformed, and is the third worst performing currency over the past 24 hours, behind the GBP and the Swedish krona.  The NZD headed lower during yesterday's Asian trading session, for no obvious reason, and reached a fresh, post-2015 low of 0.6326.  After a modest bounce overnight, the NZD is again trading just above those lows as we write.  The NZD/AUD cross also continued to move lower and traded below 0.94 for the first time since May. 
The domestic rates market was reasonably quiet yesterday, with swap rates falling in parallel by 1.5bps across the curve.  Yesterday, the RBNZ published an opinion piece from Adrian Orr after his recent visit to the Jackson Hole symposium.  The piece mostly reiterated previous comments, including that monetary policy "remains as effective as ever" and that the exchange rate "plays a significant additional role in competitiveness", and it wasn't market moving.  Speaking more broadly, Orr noted that"Monetary policy (the domain of central banks) has its limitations and needs to be partnered with broader fiscal and structural economic policy (the domain of the government of the day)."
The focus for the domestic market today is the release of the ANZ Business survey for August.  We're not expecting much, if any, boost to confidence from the Reserve Bank's aggressive easing in interest rates early this month.  Offshore, Australian Q2 capex numbers are released as well as the second release of US GDP.