NZD unchanged as global bond yields rise again on ECB news. Reports that China had offered to buy more US agricultural goods ahead of the October trade talks also supported rates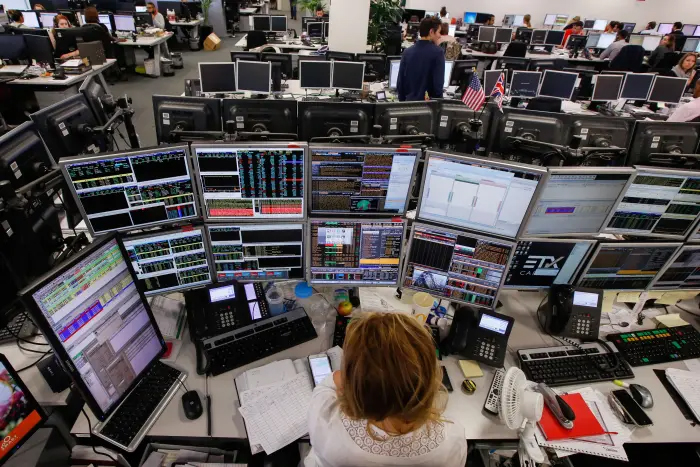 Global rates have headed higher again overnight, with the 10 year Treasury yield rising 6bps to 1.70%, its highest level in almost a month.  The 10 year German bund yield was 4bps higher to -0.55% despite German finance minister Scholz saying that he intended to keep to a balanced budget next year and that fiscal stimulus would be reserved for a crisis.  NZ's 10 year swap rate rose 7bps yesterday to 1.34%, its highest level in a month, and that move should extend further when markets open this morning. 
Ahead of the ECB meeting tomorrow night, MNI quoted sources at the central bank as saying that it was possible the ECB could announce a delayed start to QE, or that a resumption of the programme could be made conditional on further weakness in the economy.  While the article said it was probably just a matter of time before the ECB restarted its QE programme, market expectations for the ECB are very high and bond investors are likely to be sensitive to any disappointment later this week.  The EUR was little changed overnight after ticking up briefly after the headlines were released, suggesting the rise in bond yields was more positioning related. 
After falling almost 50bps in August alone, the 10 year Treasury yield has risen 20bps so far this month (26bps from the intra-month lows).  The broader bond market backdrop hasn't changed materially, with growing evidence of a slow-down in global growth, no sign of any real breakthrough in the US-China trade dispute, inflation still contained, and central banks ready to provide more support to the economy.  But after moving so far, so fast, bond markets are experiencing a correction, with positioning unwinds likely to have exacerbated the moves (surveys of investors suggest the market appears to be 'long', i.e. positioned for lower rates).  If the ECB delivers with a dovish package of measures, including QE, on Thursday it should help contain the recent bond market sell-off, although if it disappoints, the bond market sell-off will extend. 
On the trade front, the South China Morning Post reported that China had offered to buy more US agricultural goods in exchange for a delay in some US tariffs and a softening in restrictions on Huawei.  The story didn't appear new, with Politico having reported the claims last week, but it added to the sense that trade relations between the US and China are starting to thaw and the two sides are back negotiating. 
US equity markets have fallen modestly, with the S&P500 and NASDAQ both down around 0.5%.  Value stocks have outperformed, with the financials sector benefiting from the rise in rates, while sectors that are seen as 'bond proxies', such as utilities and real estate, have fallen.  US equities have so far held up well in the face of the bond market correction, with the S&P500 less than 2% from its all-time highs. 
FX market movements have been muted.  USD/JPY has risen to its highest level in month than a month, at 107.50, as it has tracked the rise in US Treasury yields.  Ahead of the ECB meeting, the EUR continues to hover just above 1.10, within proximity of its multi-year lows set earlier this month.  The GBP is unchanged at 1.2350, with little market reaction to UK labour market data which showed a surprise fall in the unemployment rate and faster than expected wage growth (to 3.8%). 
The NZD and AUD are similarly little changed over the past 24 hours amid relatively tight trading ranges.  The NZD is currently 0.6420 while the AUD is at 0.6860.  There wasn't much market reaction to either NZ or Australian data released yesterday.  In NZ, electronic transactions (ECT) data revealed an bounce back in spending in August (1.3% in value terms) after several months of subdued results.  In Australia, business conditions in the NAB survey deteriorated further in August, falling from 3pts (revised up from 2pts) to 1pt, the lowest level since September 2014.
Finally, oil prices fell almost 2% from their highs of the day after Trump fired his national security advisor, and Iran hawk, John Bolton.  Brent crude oil was 0.5% lower on the day, having earlier reached a one month high of $64.54 per barrel.  
There is little on the cards for the session ahead.