Optimism for a Brexit deal continues to build (although no news yet) - GBP hits 5 month high. Little movement in global rates and equities overnight. NZD underperforms after RBNZ's. Bascand says "reasonable prospect" of a lower OCR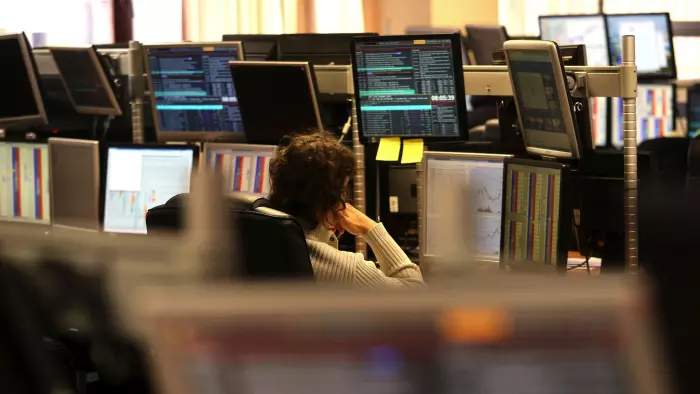 Market optimism for a Brexit agreement continues to build, which has pushed the GBP to a five month high and supported risk appetite more broadly.  The Brexit-driven strength in the GBP and a weaker than expected US retail sales report have combined to weaken the USD. 
The NZD got a short-lived boost from NZ CPI yesterday, but subsequent comments from RBNZ Deputy Governor Bascand, that OCR cuts were a "reasonable prospect", has seen the NZD underperform over the past 24 hours. 
Brexit remains in focus.  Last minute negotiations are underway between the UK and the EU, with the hope that a deal can be agreed in time for the EU Summit tonight.  There have been conflicting media reports on whether a deal is likely to be agreed in time, and whether the Northern Irish DUP party will endorse it, but markets are trading with an optimistic tone.  The GBP has increased another 0.5% since this time yesterday and currently trades around 1.2840, its highest level in five months.  UK gilt yields have increased another 2bps as the market continues to pare back BoE easing expectations.  GBP will remain volatile over the next few days. 
If EU leaders sign-off an agreement at the EU Summit, there will be a special session of the UK parliament held on Saturday to vote on the deal.  Even if negotiators aren't able to get a deal across the line before the EU Summit tonight, we expect talks to resume next week and a second summit to take place before month end, given the strong political incentives on both sides to do a deal.  This should continue to provide support to GBP and market sentiment more broadly (given reduced downside risks to European and global growth). 
The USD has continued to weaken over the past 24 hours, with the Bloomberg DXY reaching a two month low.   The weakness in the USD reflects both the Brexit-inspired strength in the GBP and a soft US retail sales release, which has led the market to boost its Fed rate cut expectations.  US retail sales in September were weaker than expected across both headline and core (ex auto and gas) measures, although this follows several months of strong gains.  The Atlanta Fed's GDPNow estimate was essentially unchanged, at 1.8% for Q3, after the data but the market still added another 3bps of rate cut pricing for the Fed's meeting later this month. 
The NZD has underperformed over the past 24 hours, and is the only currency (besides the Norwegian krona) to have fallen against the USD.  The NZD underperformance likely reflects comments from RBNZ Deputy Governor Geoff Bascand, who said yesterday that there was a "reasonable prospect" that the OCR goes lower and the RBNZ was cognisant of global risks.  The NZD trades at 0.6285 at present, slightly lower than this time yesterday. 
The Bascand comments overshadowed the upside surprise to NZ CPI yesterday (headline CPI rose 0.7% in Q3 vs. 0.6% expected) which had earlier pushed the NZD up to an intraday high of 0.6320.   Non-tradables (i.e. domestically generated) inflation surged to an annual rate of 3.2%, its fastest pace since Q2 2009 (excluding the GST tax hike of late 2010) and well above the RBNZ's 2.7% forecast.  However, the RBNZ's sectoral factor model of core inflation remained unchanged at 1.7%, thus remaining below the mid-point of the RBNZ's target range.  We don't think the data will dissuade the RBNZ from cutting rates again next month, with the Bank more concerned about the outlook for both growth and inflation, a view seemingly endorsed by Bascand's subsequent comments. 
There was little change in RBNZ OCR expectations yesterday, with a November rate cut fully priced and a terminal cash rate of around 0.56%.   NZ rates were 1.5bps to 3bps higher yesterday, mainly reflecting global forces.  NZ inflation-indexed bonds outperformed amidst the upside surprise to CPI however, with 'breakeven inflation' rates rising by 5bps (although the 10 year breakeven inflation  rate is still barely above 1%). 
There has been little movement in global rates and equities overnight.  The 10 year Treasury yield is trading around 1.75%, 2bps lower on the day.  Besides the softer retail sales release, dovish comments Chicago Fed President Charles Evans supported the move in rates.  Evans said there was "an argument for more accommodation now to provide some further risk-management buffer against these potential events" and highlighted the decline in inflation expectations this year (to "uncomfortably low levels" on some measures).  
The S&P500 is down 0.2% overnight but remains within proximity of its all-time highs.  There hasn't been much impact from headlines yesterday that China would retaliate if the US enacted a bill in support of the Hong Kong protestors.  Congress passed the bill yesterday but it still needs to be passed through Senate and signed off by Trump.  It's unlikely to be passed into law by Trump if he wants to do a trade deal with China. 
The highlight in the session ahead is the Australian employment report.  Our NAB colleagues look for a slightly below-consensus 10k increase in jobs in September (15k expected) and the unemployment rate to remain at 5.3%.  Market pricing for a November RBA rate cut is currently just less than 50%.