US data supports positive risk appetite. NZD/USD flat but NZD/JPY continues to nudge higher. GBP up ahead of key YouGov poll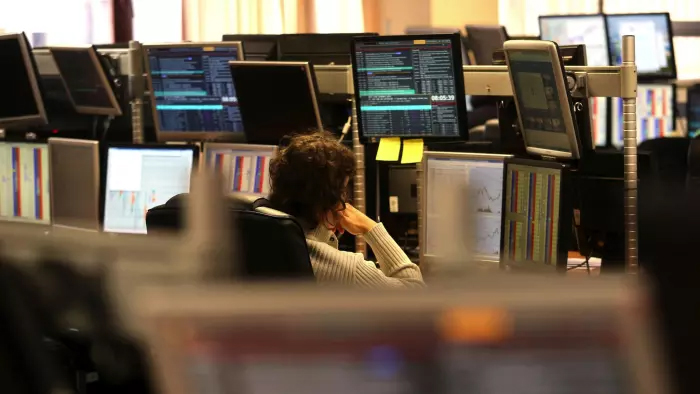 The run of daily record highs for US equities continues, the latest milestone supported by some net positive US data releases, which have also seen UST yields and the USD nudge higher. The NZD has remained stuck in its familiar range and sits around 0.6425.
A hint of positive risk appetite remains in the air. This is evident by the S&P500 making daily gains to fresh record highs, even if they are only small daily gains.  And in currency markets, one of the best proxies for risk appetite, NZD/JPY, has been gaining at the rate of 0.3% per day this week, to reach 70.3, its highest level since early August.
A plethora of US economic data was released ahead of the Thanksgiving holiday tomorrow. Data painted a mixed picture, but the most important releases positively surprised, and this has helped support risk appetite. Core durable goods orders unexpectedly recovered, suggesting that business investment might have risen after a bout of weakness. Initial jobless claims had picked up the past couple of weeks, so its fall last week provided some relief that labour market conditions weren't turning for the worst. Q3 GDP was revised slightly higher to an annualised 2.1%, but driven by inventories. The current Q4 began with soft real consumer spending, setting the scene for weaker private consumption, the key driver of US growth so far this year. The regional PMIs have been mixed for November, and the upward surprise in the Chicago PMI from a low base suggests the more important ISM will still look weak, indicative of recession in manufacturing.
US Treasury yields pushed higher after the key positive economic reports, with the 2-year rate now up 3bps for the day to 1.61% and the 10-year rate up 1bps to 1.76%. The economic reports have also lent some support to the USD, but as we've seen in currency markets all through November, movements have been well-contained.
The NZD has spent the last week contained to a 42pip range of 0.6395-0.6437 and has remained flat at 0.6425 over the past session. As expected, the RBNZ's Financial Stability Report didn't elicit any much interest, with the Bank leaving the current LVR restrictions in place, given the risk that "prolonged low interest rates could lead to a resurgence in higher-risk lending". Prolonged low rates were also said to promote excess debt and overheat asset prices.  Of course, at the November MPS the Bank indicated that interest rates will need to remain at low levels for a prolonged period, so at least the Bank recognises the risks of its desired monetary policy stance. More interest lies in the 5 December announcement of the RBNZ's bank capital review.
The AUD fell 20pips yesterday to around 0.6770 after Westpac changed its RBA call, following Governor Lowe's speech on QE the previous night. It now sees two rate cuts by June, taking the cash rate down to 0.25%, before the commencement of quantitative easing. The AUD is barely higher this morning. NZD/AUD made a fresh multi-month high of 0.9487 and it seems just a matter of time before it breaks above 0.95, supported by fundamental forces, with NZ-Australia rate spreads widening and NZ's soft commodity prices outperforming Australia's hard commodities. Australian bond futures continue to push higher (implying lower rates), and yesterday this was evident in nudging NZ rates 1-2bps lower across the curve.
GBP has been the strongest of the majors, rising 0.4% overnight to 1.29, even with Johnson's senior advisor Dominic Cummings warning of the "very real possibility" of a hung Parliament.  Watch your screens at 11am NZ time, when YouGov releases its MRP poll of the UK general election. This is a poll using a large sample and some fancy stratification that gives it an edge over other polls. The equivalent poll in 2017 correctly predicted that Theresa May would lose her majority when other surveys showed her well ahead. Speculation is that the poll will show a Tory majority.
This morning Statistics NZ will debut a new monthly employment indicators report comprising a monthly filled-jobs series and gross earnings, based on business tax data. Early afternoon sees the release of the ANZ business outlook survey, where we wouldn't be surprised to see a wee uptick in activity indicators, off a low base. Apart from some possible GBP volatility after the release of the YouGov poll, markets are likely to remain quiet ahead of the US Thanksgiving holiday.