Risk sentiment starts the week on a positive note supported by US economic data and lack of fresh negative news. Most currencies and US Treasury movements muted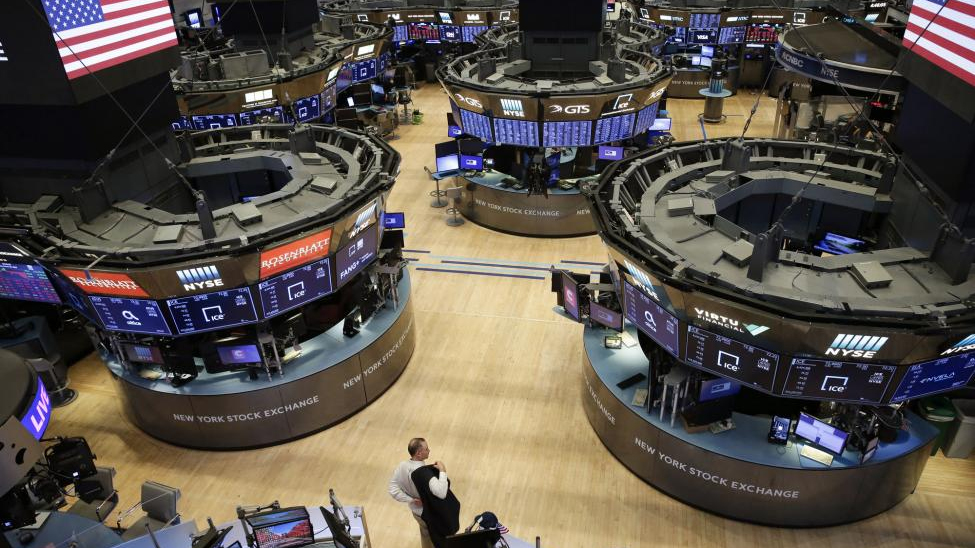 Global equities have rebounded after the very weak Friday session, helped by a lack of negative news. Currency movements have been small to start the new week and Treasury yields have traded a tight range overnight.
Risk sentiment has begun the week on a positive note after a poor end to last week. Since the low in the S&P500 in March, there have been drops of 2% or more on nine occasions (as occurred on Friday) and the index has recovered the next day on eight of those occasions. The see-saw pattern remains in force, with the S&P500 currently up over 1%. Buy the dip seems to be the strategy of choice.
Boeing is the biggest mover in the Dow Jones Index, up over 10% after regulators approved a critical set of test flights on the troubled 737 Max. All S&P500 sectors are in positive territory, led by the economically sensitive Industrials and Materials sectors. 
US economic data continue to positively surprise, this time pending home sales for May, posting a record gain of 44%, more than double market estimates, while the Dallas Fed manufacturing index added to the string of sharp regional rebounds in manufacturing activity. The latter comes ahead of the more important ISM index later this week, which should show a decent rebound. Citigroup's US economic surprise index has surged recently to a record high, reflecting the positive run of data as economists have been overly pessimistic about the rebound in activity indicators post-lockdown.
As well as the positive economic data, equity markets might also be taking note of a lack of fresh negative news on COVID19. Growth in the number of new cases in COVID19 hotspots California, Florida and Arizona was lower across the board on Monday – the latter much lower because one lab didn't submit a report. Figures over the weekend and Monday tend to be lower than other days of the week because of lower testing rates and reporting so it's too early to suggest a break of the disturbing trend for these states. Talking more generally about the virus, the Head of the WHO said that the "worst is yet to come", given a lack of global solidarity in fighting the virus.
The State of Victoria in Australia continues to show worrying signs of community transmission in COVID19, with 75 cases recorded yesterday, with all but one reflecting community transmission or contacts of existing outbreaks. Hopes for a trans-Tasman travel bubble continue to diminish. NZ PM Ardern said that it was untenable to be opening up the border to COVID19 and that Cabinet will not move to open the border with Australia until it has reassurances that New Zealanders will be safe.
Currencies have shown a general lack of movement from last week's close. CHF and JPY have been the biggest movers, some 0.4% weaker on the recovery in risk appetite. But NZD and AUD show a lack of positivity, both down slightly, going against the improvement in risk appetite. The NZD trades this morning at 0.6410, falling from a peak of just over 0.6440 early evening. The AUD has followed the same pattern, down at 0.6860 this morning after peaking around 0.6890.
US 10-year Treasuries have traded a tight range overnight of 0.63%-0.655%. NZ rates were generally lower yesterday, reacting to Friday night's move in global rates. The 10-year government and swap rates both fell by 3bps for the day to 0.90% and 0.74% respectively. The RBNZ's LSAP met weak offers for the 2025 bonds, attracting just $146m of bids for the $150m on offer and a 6 point range. At face value this suggests the RBNZ is too aggressive in its quantum of QE at the short end of the curve, but it's too early to jump to conclusions and is just something to keep an eye on at this stage.
The economic calendar is full for the day ahead. We'll be interested in the final reading of ANZ's business outlook survey for June, with the early report showing a lack of improvement in activity indicators from late May. We'd want to see some improvement to have more confidence on NZ's economic recovery. China PMI data are expected to be flat but still above the important 50 mark. Rounding out the calendar are Australian weekly labour market indicators, euro area CPI, Canada GDP, and US consumer confidence data, amongst other releases.