USD recovers; EUR slumps. NZD outperforms with NZD/AUD higher. Global rates lower; Fresh highs for equities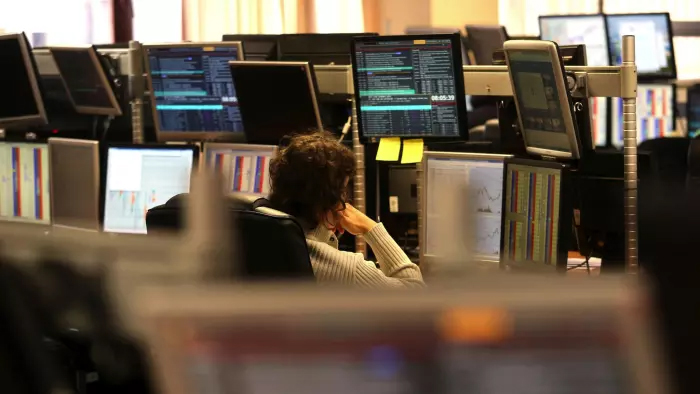 Global equity market continue to power on up while global rates have pushed lower. For a change, the USD has shown some broadly-based gains overnight, with EUR falling from fresh highs and the NZD down from its recent high.
In currency markets, the USD is in charge, with dollar indices up 0.4-0.5% for the day and the USD being the top performer overnight. This has occurred after the USD touched a fresh two-year low a little over 24 hours ago. Since EUR broke above the 1.20 mark at that time, it has all been downside since, with heavy long positioning in the currency no doubt an influence. Furthermore, earlier this week, ECB Chief Economist said that "the euro-dollar rate does matter...that feeds into our global and European forecasts and that in turn does feed into our monetary policy setting", so that will be playing on the minds of traders. The EUR is currently near its lows for the day at 1.1825.
The weaker than expected US ADP employment report, rising at less than half the 1m expected, didn't have any notable impact on market sentiment. This indicator has come in much weaker than the more-closely followed non-farm payrolls figure over recent months so the market largely brushed off the release. The Fed's "Beige Book" reported that the US economy showed signs of progress but "gains were generally modest and activity remained well below levels prior to the COVID19 pandemic."
The USD has had some slight interest rate support, with US Treasury yields falling less than European rates.  The US 10-year rate is down 2bps for the day to 0.65%, while European rates fell in the order of 6bps.
Germany saw near-record demand for a €6.5bn sale of "green" 10-year bonds, attracting demand of €33bn for the zero-coupon bond, pricing at minus 0.46%, 1bp under the prevailing conventional 10-year bond at the time. As well as signalling insatiable demand from fixed income investors to allow their capital to erode in real terms (the attraction being it might erode at a slower pace than other "low risk" investments), it also signalled strong demand for ESG investments. Losing money has never felt better, in the name of a good cause.
Against a backdrop of a stronger USD, the NZD has fallen back down to 0.6760, still higher than this time yesterday so not a bad result overall. The NZD touched a fresh high of 0.6789 soon after the NZ close, gaining some ground as traders looked to cut long AUD/NZD positions after Australian GDP plunged by a record 7.0% q/q in Q2, larger than the 6.0% fall expected by the market.
But in a global context, this was a much smaller contraction than seen across much of the developed world, reflecting the less-restrictive lockdown compared to other countries. Indeed, NZ Q2 GDP will very likely show a much big hole in the NZ economy compared to Australia. NZD/AUD has traded above 0.9240 this morning, but we see the nearly 2-cents run-up from its August low as a short-term phenomenon and apt to reverse at some stage. AUD found some support overnight just above 0.7300.
RBNZ Governor Orr reiterated the Bank's policy outlook in a speech, largely repeating the message of the August Monetary Policy Statement. The Bank is "actively preparing a package of additional monetary policy tools to use if needed". These include "negative wholesale interest rates, further quantitative easing, direct lending to banks, and ongoing forward guidance about our intentions". In the Q&A, Governor Orr said that there was no concern with the exchange rate, as it was behaving as one would expect.
In the domestic rates market, the early fall in government yields, driven by the previous night's US trading session, gave way to rising rates, seeing a 1bp rise across much of the curve. In the swap market some profit-taking in the short end of the curve was evident after the recent rally, with 2-5 year rates up 2-3bps, against an unchanged 10-year rate.
Global equity markets have continued their strong run. Despite the stronger USD, the S&P500 is currently up another 1% or so to record a fresh high, while the softer euro and lower rates seemed to boost European stocks, with the Euro Stoxx 600 index closing up 1.7%.
In other news, the WHO recommends the use of two cheap steroids to treat severely ill COVID19 patients, following a study that their use can cut the death rate by a third.
In the latest tit-for-tat move on US-China relations, US secretary of state Pompeo outlined new restrictions for Chinese diplomats, requiring them to seek permission before visiting US universities, meeting local government officials or hosting large cultural events in the US. This follows China's move to put restraints on US diplomats in China.