S&P500, NASDAQ fall again, on little news. Not much movement in bonds and currencies. NZD outperforms slightly on positive comments from FM Robertson. RBNZ MPS on Wednesday - no major changes expected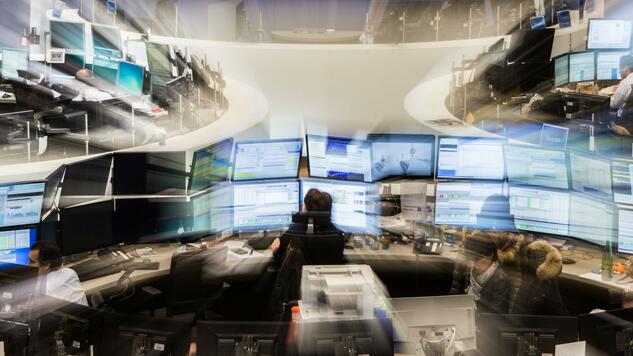 Equity markets in the US and Europe fell again on Friday, on little news, and the USD and JPY benefited from a safe-haven bid.  Global bond yields, in contrast, were a touch higher.  The NZD outperformed on Friday, and NZ rates ticked up a little, after some positive comments from Finance Minister Robertson.  For the week ahead, the RBNZ Monetary Policy Review takes place on Wednesday (no major changes expected) while the government reviews the NZ COVID-19 alert level restrictions today.
Equity markets ended last week on a soft note.  The S&P500 and NASDAQ both fell sharply again, by 2% and 2.5% respectively at one point, before paring those losses to about 1.1% by the close.  That left both indices down by 0.6% for the week and at their lowest closing levels since early August.
There wasn't much in the way of news to blame for the fall in equities on Friday.  There might be an element of market apprehension creeping in ahead of the upcoming US presidential election, at a time when equity market valuations are already very extended on traditional metrics, such as P/E ratios. Other factors that contributed to the more cautious vibe last week include the Fed's decision to refrain from increasing its bond buying at the September FOMC meeting, which evidently disappointed some market participants, and the continued stalemate in negotiations over a new fiscal package.
Despite the weakness in US and European equity markets last week, it was a more positive week for Chinese asset markets.  The CSI300 index rose 2.3% on Friday, and a similar amount over the week, while the CNY rose almost 1% last week.  Ongoing strength in copper prices – which hit a fresh 2-year high on Friday – are also indicative of growing market optimism in the Chinese recovery.
Global bonds weren't overly affected by the sell-off in US equities, with yields nudging higher in most developed markets.  The US 10-year Treasury increased 1bp, to 0.69%, leaving it well contained within its recent 0.6% - 0.8% trading range.  In economic data, the University of Michigan consumer sentiment index increased by more than expected in September, although it remains well down on its pre-COVID levels.
The USD was slightly stronger on Friday (BBDXY: +0.2%), probably supported by the risk-off mood in markets.  The BBDXY continues to linger just above two-year lows.  The JPY also outperformed on Friday (+0.2%) and is close to its highest levels since mid-March (USD/JPY around 104.50).  Movements in the EUR (-0.1%), AUD (-0.3%) and GBP (-0.4%) were reasonably modest.
The NZD was another outperformer in the FX market, despite the falls in equities (the NZD tends to be positively correlated with equity market moves and broader risk appetite).  On Friday, Finance Minister Robertson told Bloomberg TV that that the RBNZ had provided "clear certainty" by saying it won't move OCR "until at least March next year."  Robertson's response, which was simply a reiteration of the RBNZ's forward guidance, caused a bit of activity in short-term interest rates, given the market has been speculating the RBNZ could cut as soon as February.  February OIS ticked up from 0.07% to 0.09%, bank bill futures rates increased by around 3bps and the 2-year swap rate by 1bp, to 0.05%. Robertson painted an upbeat picture of the economic outlook and said the RBNZ would take these positive factors into account "when they come to think about their decisions post March next year."
The NZD reached its highest level since April 2019, very close to 0.68, early evening on Friday before paring those gains in offshore trading.  It ended up 0.1% on Friday and 1.4% on the week, at 0.6760, the second-best performer, after the JPY.  The NZD/AUD cross made further gains, ending the week around 0.9270, with position unwinds among speculative investors likely contributing to its recent appreciation.
In news over the weekend, the FT reported that the ECB had started a review of its PEPP (pandemic bond buying programme).  The review is expected to address how long the programme should run and whether older ECB bond buying programmes, which are running in parallel with the PEPP, should also be afforded more flexibility (like the ability to skew purchases towards vulnerable countries like Italy).  The latter is likely to meet strong resistance from the more hawkish members of the Governing Council.
In COVID-19 related news, the number of new cases continues to rise in Western Europe, with the rolling 7-day total in the UK, France, Spain, Germany and Italy reaching a new high.  Deaths remain a fraction of what they were earlier in the year, however.  Governments remain reluctant to enact full-scale lockdowns, like those seen earlier in the year, instead preferring targeted measures.  In Madrid, the regional government has ordered parts of the city, containing around 850,000 people, not to leave their neighbourhoods, in a bid to control the spread of the virus.  Meanwhile, Trump claimed on Friday that the US will have enough vaccine doses by April for all Americans, a more ambitious timeline than his medical advisors.  In Victoria, Australia, cases continue to decline, with just 14 recorded yesterday, which bodes well for an easing of restrictions in Melbourne later this month.
For New Zealand, the government will make an announcement on the COVID-19 alert level restrictions today. It has already agreed, in principle, to move Auckland down to alert level-2 (from its present "2.5") starting 11:59pm Wednesday night, and to move the rest of the country down to level-1 (from its present level-2) starting 11:59pm tonight. This is expected be confirmed, after four consecutive days of no new cases identified in the community up to Friday, although three cases (in Auckland) were uncovered over the weekend.
The RBNZ Monetary Policy Review is on Wednesday.  This is an "interim" meeting and we expect a largely unchanged statement, including a reiteration of the RBNZ's previous forward guidance.  Any major policy signals are more likely to be reserved for the November MPS.
There will be plenty of focus on central banks offshore as well this week.  Fed Chair Powell testifies before Congress and Senate.  BoE Governor Bailey will be speaking twice, following on from the last week's MPC meeting which flagged a greater possibility of negative interest rates.  RBA Deputy Governor Debelle will also speak on "The Australian Economy and Monetary Policy" amidst growing speculation that the RBA might take further easing measures.  The European flash PMIs, released on Friday, are the main focus in what is an otherwise quiet week in terms of economic data.