US equities recover strongly after yesterday's big sell-off. US Treasury yields move sharply higher. ECB signals more easing to come in December, leading to falls in EUR and European rates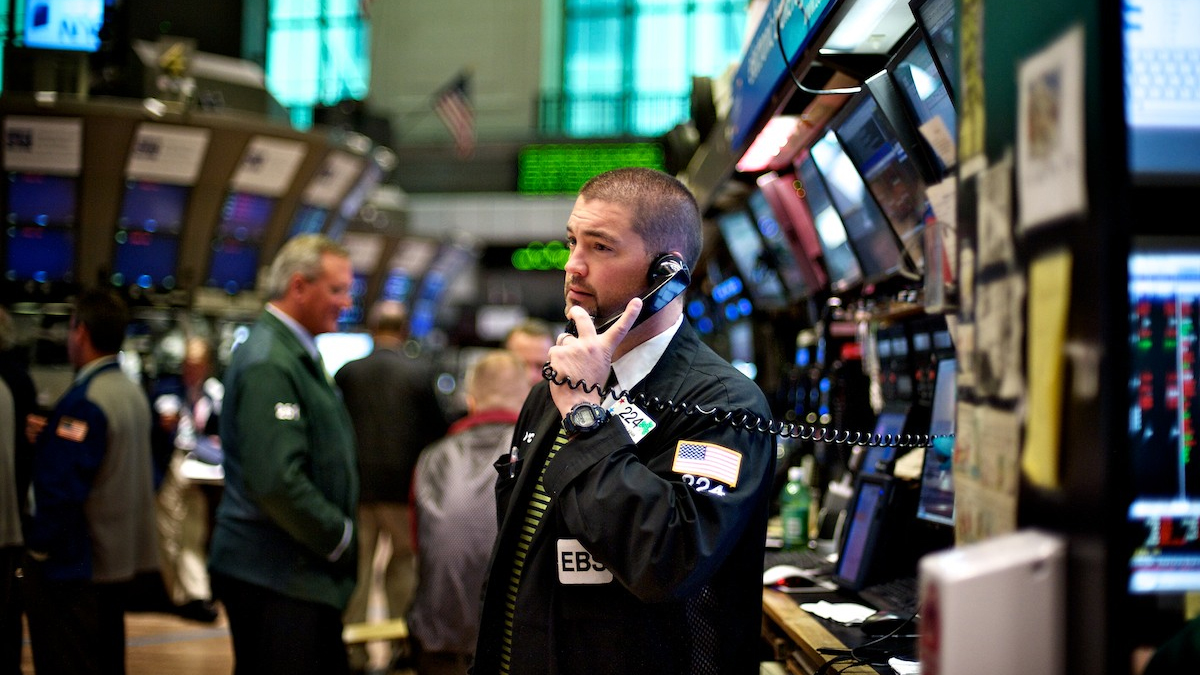 US equity markets have rebounded strongly overnight after yesterday's big sell-off while US Treasury yields have also moved sharply higher.  Conversely, European rates have fallen, alongside the EUR, after the ECB foreshadowed more monetary easing at its December meeting.  The NZD has fallen back towards 0.66 amidst broad-based USD strength.
Equity markets have found their feet overnight, a day after the major US indices slumped between 3% and 4%.  The S&P500 is up around 1.8% and the NASDAQ 2.1% ahead of earnings reports from tech heavyweights Apple, Amazon, Alphabet (Google's parent) and Facebook after the US market close this morning.  The ECB meeting, where President Lagarde signalled more policy easing to come in December (see more below), helped to lift market sentiment while stronger than expected US economic data also helped, at the margin.  Dip buying from investors, after what had been a 7.5% fall in the S&P500 from its most recent peak, was also likely at play.
US GDP increased 33% in Q3, in annualised terms, as lockdown conditions were lifted, and the economy returned to some sense of normality.  That was slightly better than economist expectations (+32%) but still leaves the level of GDP 3.5% below where it was in Q4 last year.  Higher frequency data suggests that growth has slowed in recent months, not helped by the resurgence in COVID-19 in the country.  US jobless claims were again lower than expected but, at 750k, remain at eye-wateringly high levels on a historical basis.
The ECB kept its policy settings unchanged at its meeting overnight, as expected.  However, the central bank was clear that more easing was on the way, to be announced at its next meeting in December.  President Lagarde highlighted that the European economy "is losing momentum more rapidly than expected" amidst the surge in COVID-19 in the region and tighter restrictions, including those announced by France and Germany in recent days.  Market consensus was that the ECB would upsize its bond buying programme by another €500b in December but Lagarde hinted at a broader easing package, saying "we will be looking at everything ."  The market nudged higher its probability of a 10bp interest rate cut next month, to now 45%.  German yields fell by 1-2bps, with the 10-year bund yield closing at its lowest level since March, at -0.64%.  The Italian 10-year yield fell by 8bps, to 0.69%, with Italy set to be one of the biggest beneficiaries of the ECB's soon-to-be expanded bond buying programme.  The ECB could also sweeten the terms on its TLTRO (term lending facility for banks) to add more stimulus in December.
In contrast to the falls in European rates, US Treasuries have experienced a meaningful sell-off overnight, with the US 10-year yield up 7bps to 0.84%.  The increase in US rates largely tracked the recovery in equity markets, with a further push higher after a weak 7-year bond auction, which came 1.2bps higher than pre-auction levels.  Growing expectations of a Biden victory and Democrat clean sweep at the US election, which means there will be another huge fiscal stimulus next year, may also have been a factor behind the increase in US rates.  Prediction site fivethirtyeight has the chances of Biden winning at a new high of 89%, while betting markets put the probability of a Democrat clean sweep back up at 58%.  The FT reported that the renewed outbreak of COVID-19 in several Midwestern states, such as Pennsylvania, Michigan and Wisconsin, was denting Trump's chances of retaining these key swing states.
The EUR was already under pressure before the ECB meeting, weighed down by concerns around COVID-19 and the latest lockdown restrictions.  Those losses extended after Lagarde's dovish policy signalling, leaving the EUR 0.75% lower on the day, at around 1.1660 (a one-month low).  The 1.16 level hasn't been seen since July.  Position unwinds have also likely played a part in the recent EUR downturn, with futures data suggesting speculative net long positioning is near a record high.
The counterpart to the EUR weakness overnight has been broad-based USD strength.  The BBDXY is up 0.5%, following on from yesterday's similar-sized move.  The USD has made gains against all the G10 currencies, ranging from 0.2% against the CAD to 1.7% on the NOK (the latter impacted more heavily by the 3% fall in oil prices overnight).
The AUD and NZD are both around 0.4% lower overnight, in sympathy with the weaker EUR.  The recovery in equity markets overnight, and broader improvement in risk appetite, hasn't provide any immediate support to either currency overnight.  The NZD trades this morning around 0.6615 while the NZD/AUD cross continues to hover near recent highs, around 0.9425.
The NZ rates curve steepened yesterday, in line with global moves.  The 2-year swap rate again briefly dipped into negative territory but, as like recent days, couldn't sustain the move.  The 2-year rate closed back at 0.005% while the 10-year swap rate increased 2bps, to 0.51%.  There will likely be further steepening today given the overnight US Treasury sell-off although its notable that the 10-year Australian bond futures yield is little changed from where it was when the NZ market closed yesterday afternoon.
The final release of the October ANZ business survey showed a marginal improvement in the key own activity indicator from the preliminary reading.  Activity indicators in the survey have rebounded significantly over the past six months but remain consistent with negative annual GDP growth.  Employment intentions remained negative, albeit slightly so than the preliminary October reading.