Roger J Kerr sees the NZD dropping below 70 USc over the next six months after the US delivers much stronger data and vaccine beneits start to flow. He also sees the NZD falling as the AUD takes an iron ore price hit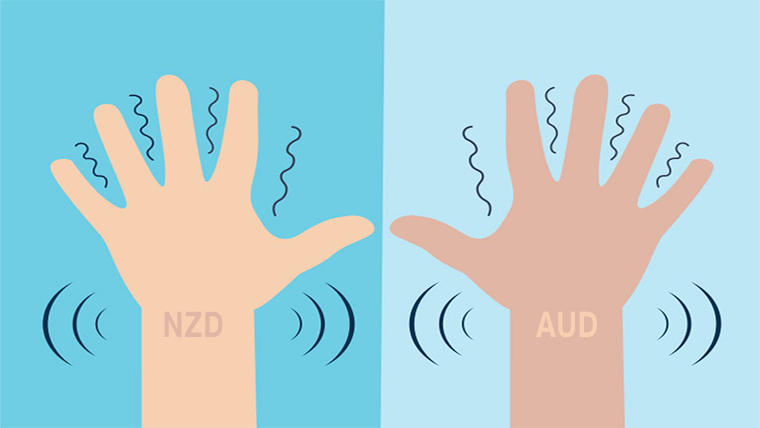 Summary of key points: -
Equity market correction increases the risk of a lower NZD/USD exchange rate
Changes coming for iron ore and the AUD?
NZD/AUD cross-rate jump should again be short-lived
US economic data to outperform moribund Europe
---
Equity market correction increases the risk of a lower NZD/USD exchange rate
As the investor mood and sentiment on Wall Street changes to one of much more caution and jitteriness, are we seeing the commencement of the best opportunity for the Kiwi dollar to give back some of the spectacular gains it has made since 0.6600 in October 2020?
A number of pre-conditions needed to be fulfilled for the NZD/USD rate to correct back from the seven cent "tear" higher to 0.7300 over the period from October to early January. However, the most important factor to cause a turnaround in direction was always going to be US equity markets reversing to a major correction downwards.
The Dow Jones Index has just completed its worst week since the October 2020 correction and the signs are showing that the highly leveraged froth in the market is starting to implode on itself.
The battle over the GameStop shares may not be over yet, however the whole incident is symptomatic of the mania and frenzied stuff that goes on in equity markets when they are nearing the end of an over-hyped run. Some US commentators are comparing the market stand-off last week between the online Reddit mob (retail investors) buying the GameStop stock and the hedge funds (wholesale investors/speculators) short selling the stock as very similar activity to what occurred prior to the market crashes in 1929 and 2000 (tech boom bust). Others see it as the small guys as warriors for social justice taking on the power of the Wall Street titans, a democratisation of the equity markets is how it is being described.
Whatever the descriptions, the end result will be a response by regulators to restrict short selling activities as it does not quite add up when 110% of a share's free float is short sold!
So far, the hedge funds have lost US$20 billion on their GameStop short positions, yet apparently more are lining up to enter new short sold transactions! 
The frenzied gains and losses recorded on US equity markets last week is indicating to us that many highly leveraged investors are stubbornly protecting their gains, however the desire by others to switch their unrealised profits into cash profits before they reduce any further will win out and produce a sizable correction downwards in the market. 
The risk of NZ dollar selling over coming week/months due to a new "risk off" mode in global equity markets has increased to its highest level in over 10 months (in my view). The NZD/USD exchange rate does tend to retreat when volatility in equity markets increases. Watch this space!
Changes coming for iron ore and the AUD?
The second major reason why the NZ dollar appreciated seven cents in two months was that it was closely following the Australian dollar which was under heavy buying demand as a result of the iron ore commodity price spiralling from below US$100/tonne to above US$170/tonne.
The sentiment and direction in the iron ore market may also be about to change as China's Ministry of Industry and Information has stated that the country's steel industry must reduce its crude steel output in 2021 as part of a low-carbon initiative.
Perhaps these are signs that the Chinese fiscal stimulus to their economy via building infrastructure is being pulled back somewhat. It has been seen in the past that Chinese importers of raw materials/commodities can suddenly stop buying as they become over-stocked and/or the price becomes too high for them.
The AUD/USD exchange rate has oscillated between 0.7800 and 0.7650 over this last month, however it will be under pressure to the downside as the iron ore price reverses.
NZD/AUD cross-rate jump should again be short-lived
While the battles between stock short-sellers and retail share punters on Wall Street may be hard to explain, the sharp increase in the NZD/AUD cross rate from 0.9230 on 20 January to a high of 0.9455 at one point on 31 January defies any explanation. Why the FX markets are suddenly pricing the NZD as a much stronger performer than the AUD against the USD at this time has no rhyme or reason to it.
New Zealand has no economic, commodity price or interest rate advantage over Australia, so it is difficult to see this rally higher in the NZD/AUD cross-rate lasting too long.
Perhaps there are some currency speculators following the view from Capital Economics that the RBNZ will be the first central bank to raise interest rates in 2021.
It is not difficult to see that these punters will be disappointed when the RBNZ quash those interest rate expectations at their next monetary policy statement on 24 February. From current levels of 0.7190 (NZD/USD) and 0.7640 (AUD/USD), the NZD has some considerable catching up to do on the AUD.
US economic data to outperform moribund Europe
Economic and market data to watch out for this week includes: -
Wednesday 3 February: Global Dairy Trade auction for dairy commodity prices – a correction downwards seems due.
Wednesday 3 February: NZ employment data for the December quarter – an increase in the unemployment rate from 5.3% to 5.6% is forecast.
Friday 5 February (Saturday morning NZT): US Nonfarm Payrolls for January – consensus forecasts are for a 20,000 increase in jobs after a 140,000 fall in December.
Outside of the gyrations of equity markets and the speculative positioning in global FX markets for a continuation of a weaker US dollar, the prognosis on relative economic performance is that the US economy is going to produce much more positive data over the next six months than what comes out of a moribund Europe. Confidence on the vaccine roll-out is just so much higher in the US, than Europe.
Therefore, the FX markets will very soon start to reverse their long Euro/short USD positions, resulting in the EUR/USD rate dropping below $1.2000 and that in turn drops the NZD/USD rate below 0.7000.
---
---
*Roger J Kerr is Executive Chairman of Barrington Treasury Services NZ Limited. He has written commentaries on the NZ dollar since 1981.