Risk appetite recovers after weak Asian trading session. US equities up slightly to a fresh record high. US nominal 10-year rate little changed for the day but real rate prints a record low. NZD regains the 0.70 handle amidst broad USD weakness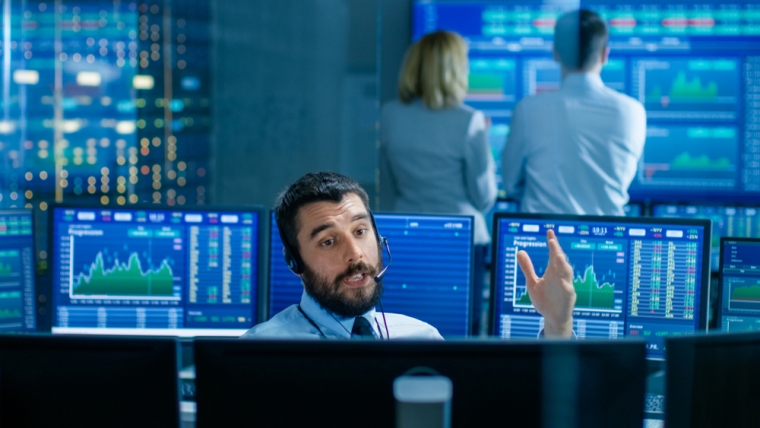 US and European equity markets show modest changes, trading near their record highs set at the end of last week while global rates are also little changed, although real rates have hit a record low. Currency markets show a bit more price action, with a broadly-based fall in the USD that helped the NZD regain the 0.70 handle overnight.
The week opened with some nerves during the Asian trading session as China continued on a massive regulatory campaign to crack down on technology companies. This policy started last year with the cancellation of Ant Group's IPO and has morphed into a much wider crackdown. Last week China reined in education companies, banning them from making profits. Investors are asking which sectors are next in the firing line and are bailing out of listed Chinese stocks. China's CSI300 index fell over 3% while Hong Kong's Hang Seng index fell by over 4%.
Sentiment wasn't helped by further headlines on tense US-China relations. High level US and China talks at a summit in China were contentious, with the result being two lists of grievances supplied by the Chinese side and a spokesman saying that the relationship was "in a stalemate and faces serious difficulties". So, it seems that nothing has essentially changed since the last fiery meeting held in Alaska in March.
S&P futures were down as much as 0.6% during Asian trading but lifted from the European open and have since pushed higher. Many Chinese-listed stocks in the US have been hammered further, but there is no sign of contagion, with the S&P500 currently up 0.2%, on track to print another fresh record high. The Euro Stoxx 600 index closed down less than 0.1%, still near its record high.
Not unrelated, real yield US and European 10-year rates both fell to record lows, with real US Treasuries taking a peek below minus 1.13% and European swaps hitting minus 1.65%. The move is being put down to illiquid summer trading conditions and ongoing concerns about the growth outlook, following signs that US growth has passed its peak and as the spread of the delta variant of COVID19 threatens the global economic recovery. Bond markets might have some macro concerns, but equity markets are hardly trading like there's a major growth scare, and low yields simply add to the appeal of equities.
The nominal US 10-year rate has traded a range of 1.22-1.28%, the low being reached at the nadir for S&P futures and rates currently near the higher end of the range on the improvement in risk sentiment, at 1.27%, not far from last week's close.
In economic data, new US home sales fell to their lowest level in over a year, indicative of much weaker demand after significant price rises, given that monthly supply is back to pre-pandemic levels (sales up to 6.3 months of supply versus a low of 3.5 months last year). Weakness in the series has been forewarned by much weaker mortgage applications over the past several months but, as noted by Pantheon Macroeconomics, the consensus was inexplicably picking a lift in sales.
---
Supporting us gets rid of ads. Find out more.
---
Germany's IFO business climate indicator fell for the first time in six months and off a three-year high, with the "expectations" indicator dropping by more than the lift in "current conditions". The commentary suggested that supply bottlenecks and concerns over newly rising infection numbers were weighing on the German economy.
The NZD has followed the pattern of risk appetite, falling just below 0.6950 near the end of Asian trading, climbing as high as 0.7010 overnight, and currently sitting near 0.70, up 0.3% for the day. After falling to around 0.7330, the AUD made a run for 0.74 but just fell short and currently trades at 0.7380. Higher risk appetite has seen both the USD and JPY on the weak side and EUR and GBP both show gains in the order of 0.3-0.5%, the former back at 1.18 and the latter up through 1.38.
In the domestic rates market, NZGBs continued to outperform, showing that the end of QE has done no harm. Rates were 1-3bps lower across the curve, outperforming the swap market where rates were up 1bp across the curve. The 10-year NZGB closed down 2bps to 1.49% its lowest level since February.
Tonight sees the release of US durables goods orders and consumer confidence data, while RBA Deputy Governor Debelle gives an online speech to a US audience.  Trading conditions are likely to remain uneventful until the FOMC's policy update early Thursday morning NZ time.