Risk off as China's regulatory crackdown on sectors spills over into other markets. S&P500 down over 1%, Nasdaq down over 2% at their lows. USD surprisingly weak during risk-off episode, but NZD and AUD still dragged down by hit on CNY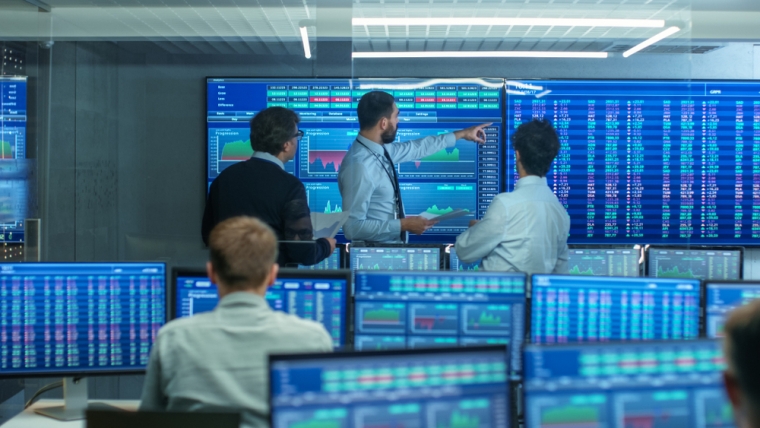 China's regulatory crackdown has spilled over into other markets, driving a fall in risk appetite, with US equities down as much as 1-2%, dragging the US 10-year rate lower. Commodity currencies have underperformed and a much weaker CNY has done no favours to the NZD and AUD on a day in which even the USD has underperformed.
China seems to be the key market theme this week. Yesterday we reported on China's regulatory crackdown on companies that has affected a wide range of technology companies. While there was no evident spillover into other markets, another day on and investors have become increasingly nervous.
We saw one scribe describe the policy as some "house-cleaning" by the CCP, and part of its social policy to support the middle-income class and crackdown on companies seen to be taking advantage of them, in the name of social justice.
The implication is that the policy will be seen domestically as quite popular, affecting a wide range of industries, and potentially long-lasting.
China's CSI and Hong Kong's Hang Seng index fell by over 3½% and 4% respectively, similar to the falls seen on Monday. Investors are bailing out of listed Chinese companies. The difference this time is that there has been some spillover into the general market.
Earlier, the S&P500 was down over 1% the Nasdaq index was down over 2%, with slightly reduced losses as we go to print. Investors are taking the opportunity to take some money off the table after a record-breaking run. After the market closes, Microsoft, Apple and Alphabet will be reporting.
The fall in risk sentiment has pushed global rates lower, more so for US Treasuries, with the 10-year rate down 5bps to 1.23%, and European 10-year rates down about 1-2bps.
Overseas investors bailing out of Chinese stocks has put downward pressure on CNH, with USD/CNH showing a chunky rise of 0.7% and USD/CNY up 0.4%, both currencies back up through 6.50 and at their weakest levels in about three months.
There has been some evident spillover into the NZD and AUD. An interesting change of tune has been the USD being hit despite the risk-off tone, with GBP, EUR and JPY all gaining against the greenback, but for the AUD and NZD their close links to China has seen them underperform.
After hovering around the 0.70 mark through early afternoon NZ time, some selling pressure began to emerge and the currency hit an overnight low of 0.6940, before settling around 0.6960. The AUD followed a similar pattern and has fared a little better, currently at 0.7360 and with NZD/AUD down to 0.9450.
The NZD is lower on all the other key crosses, notably so, given the relative strength of JPY, EUR and GBP. NZD/JPY and NZD/GBP are down over 1% for the day to 76.3 and just over 0.50 respectively. NZD/EUR is down just under 1% to 0.5885.
In the UK, there has been good news on the COVID front, with new case numbers down for a sixth day to about 25,000, well down from the recent peak of 55,000 on 17-July and trending down nicely.
Not so good is the trend in the US where case numbers continue to rise to about 60,000 per day. Media report that the CDC is about to revise its guidance and suggest that masks are worn indoors even for vaccinated people, if local cases are high.
Economic data releases have taken a backseat. US consumer confidence measured by the Conference Board unexpectedly rose for a sixth successive month in July to 129.1, settling in near pre-pandemic levels. The share of consumers saying that jobs were plentiful nudged up to a fresh two-decade high.
---
Support us by going ads-free. Find out more.
---
The data suggests no concern about the spread of the delta variant of COVID19, with the rising stock market and stronger labour market supporting confidence.
Durable goods orders continued to trend higher through June and suggest robust growth in business investment. The modest growth was below expectations, but not by much after accounting for an upward revision to the prior month.
The domestic rates market was quiet yesterday, with investors focused on the Asian Development Bank 5-year Kauri issue which attracted strong demand of $750m.
After their recent strong run, NZGB's slightly underperformed, with the 10-year rate up 3bps to 1.52% against a 1bp move higher in the swap rate. This morning the NZDM will release its tender schedule for August.
In the day ahead, Australian CPI figures will be closely watched and could be a market mover.
One of the reasons the AUD is depressed is dovish RBA policy expectations so a much stronger than expected CPI print, as seen in a number of other countries, would at least temporarily support the AUD and send NZD/AUD lower. The important trimmed mean measure is expected to be just 0.5% q/q and 1.6% yoy.
Following Canadian CPI data tonight, the FOMC policy update at 6am NZ time could well cause some market volatility.
We don't expect any material change to the policy statement but the market will be sensitive to the tone of Chair Powell's press conference and whether the decision to taper bond purchases is any closer. We don't think any decision will be made at this meeting.