Commodities sharply lower over the past 24 hours on global growth concerns. NZD and AUD print fresh YTD lows, USD makes a 9-month high. NZ rates market pares back OCR rate hike expectations yesterday with Covid case numbers in focus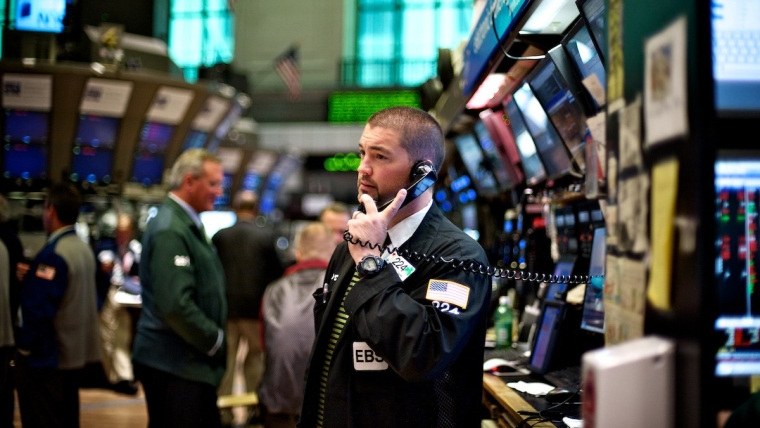 It has been another risk-off session over the past 24 hours, with chunky falls in commodity prices, a further appreciation in the USD to a 9-month high, and lower global bond yields.  US equities have managed to claw back earlier losses, but the sector breakdown shows rotation away from cyclical stocks and into defensive sectors and tech.  Both the AUD and NZD have printed fresh year-to-date lows, with the latter trading around 0.6830 this morning.  Local attention remains on Covid case numbers.
The risk-off tone in markets on Wednesday night has spilled over into sentiment overnight.  This is most apparent in commodities, which have seen broad-based weakness on the back of concerns around global growth and a stronger USD.  Brent crude oil is off over 2% to $65.80, its lowest level since May, while copper fell 1.5%, to its lowest level since April.  Iron ore futures in Singapore tumbled as much as 10% yesterday before eventually retracing around half that move.   Iron ore prices are more than 20% lower this month due to various factors, including Chinese steel production curbs as the authorities seek to reduce pollution.
Global rates are lower, albeit not materially so.  The US 10-year rate has dipped 2bps, to 1.24%, and remains stuck within its one-month range.  S&P500 futures traded sharply lower in Asian hours yesterday, down almost 1% at one point, although they have clawed back those losses overnight and are now slightly higher on the day (S&P500 +0.25% and NASDAQ +0.35%).  But, under the surface, growth concerns are evident, with rotation away from 'reflation trade' sectors, such as energy and industrials, and into big tech stocks and defensive sectors like utilities.
There hasn't been an obvious catalyst for the moves overnight, with commentators variously attributed the more cautious risk appetite to concerns about the Fed tapering (although this has been widely expected for some time), the spread of the Delta variant and, relatedly, concerns that global growth, especially in China, is slowing.  Economic data has been brushed off by the market, including a new post-Covid low in US jobless claims.
An Oxford University study on vaccine efficacy has gained some attention over the past 24 hours.  Researchers found that Pfizer's vaccine lost protection against symptomatic infection at a quicker pace than the AstraZeneca vaccine, falling from 92% effectiveness 14 days after the second shot to 78% after three months, with the trajectory suggesting further falls from this point.  A recent study in Israel found the Pfizer vaccine was only 41% effective at preventing symptomatic infection in June and July.  Furthermore, the Oxford researchers found that vaccinated people which did contract the Delta variant had viral loads as high as the unvaccinated, suggesting they are still just as likely to pass it on.  The researchers pointed out that the vaccine still appears to be doing its job in preventing serious illness, which is clearly crucial.
The Nikkei reported that Toyota expects to reduce production by 40% in September due to the shortage of semiconductors and Covid-related production disruptions in South-East Asia.  Supply-chain disruptions, partly stemming from the havoc being wrecked by the Delta variant, look set to stay with us for some time yet.  Toyota's share price slumped more than 4%.
The USD has been a beneficiary of the risk-off sentiment, with the BBDXY index making a 9-month high overnight.  The BBDXY is up 0.5%, extending its gains on the week to over 1%, and has made gains against all the G10 currencies.  The safe haven JPY and Swiss franc have fared the best, down just 0.05% and 0.15% respectively, while the EUR is down a modest 0.3%, albeit to its lowest level since November, at 1.1675.
Commodity currencies, in contrast, have experienced big falls.   The NZD (-0.8%) and AUD (-1.1%) have made fresh year-to-date lows overnight – the NZD just above 0.68 and the AUD below 0.7150.  This reflects broader USD strength, as well as increased risk aversion and sharply lower commodity prices, as mentioned earlier.  The NOK is at the bottom of the currency leader board, down 1.4%, and showed little reaction to the Norges Bank meeting, at which the central bank kept policy on hold but flagged a rate rise in September, as expect by most analysts.  Rounding off the list, the CAD is down 1.3% overnight.
The AUD showed no reaction to yesterday's Australian employment report which looked better than expected at face value (+2k employment vs. -43k expected) but showed signs of lockdown-induced weakness under the surface.  The unemployment rate dropped 0.4% to a post-GFC low of 4.6%, but this was partly due to reduced participation while broader measures of underutilisation (like people working zero hours) picked up.  The Australian labour market looks set to deteriorate further in the near-term with Victoria now joining NSW in lockdown.
Turning to local developments, OCR expectations drifted a little lower yesterday, a day after the MPS.  Pricing for the October meeting is now at 0.40%, still implying a slightly better than even chance of a rate rise, while November fell 3bps to 0.62%.  The 2-year swap rate was down 3bps on the day, at 1.22%, having been unchanged on the day of the MPS.
The modest move lower in NZ rates came despite more hawkish rhetoric from RBNZ Governor Orr.  Orr told Radio New Zealand that the RBNZ's intention was to get the OCR up towards neutral, seen as around 2%, and said the RBNZ wouldn't necessarily put its tightening plans on hold simply because of the lockdown.  Orr reiterated that the RBNZ had provided "very clear guidance that we are looking to reduce the level of monetary stimulus".
11 new Covid-19 cases were reported yesterday and one overnight, bringing the total to 22.  Encouragingly, a link to the origin of the current outbreak appears to have been found, in a traveller from NSW who arrived in MIQ on the 7th of August and was transferred to another quarantine facility on 9th August.  Less encouragingly, there is an expanding number of exposure sites, including now three schools and another hospital, and the recent experience in Australia shows the Delta variant to be much tougher to control than previous variants.
It is a relatively quiet session ahead in terms of economic data, with local attention likely to be focused on Covid case numbers and the government's 3pm press conference, at which it will announce its decision on lockdown alert levels for most of the country (excluding Auckland and the Coromandel), with Level 4 likely to be extended.