US Treasuries reverse some of Friday's rally. European gas prices higher after no sign of Russia helping with increased supply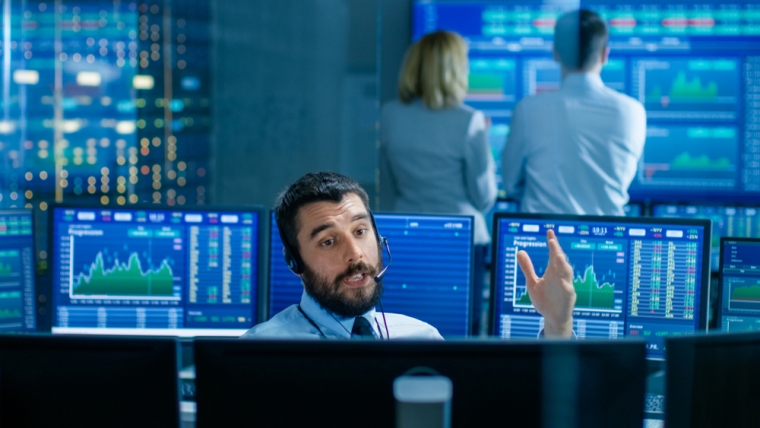 It's been a quiet start to the week, with global equity markets flat to slightly higher, US Treasuries reversing some of Friday's rally, and a more risk-positive tone in currency markets that sees the NZD pushing up into the high 0.71s.
After an action-packed week with plenty of event risk, the week ahead looks more sedate. US equities have pushed up to a fresh record high, with the S&P500 breaking above 4700, even with Tesla stock down 3% (and down as much as 10% earlier), after Elon Musk's cheeky twitter poll showed his followers favoured him selling 10% of his stock. Over the weekend, Congress passed the $550b infrastructure bill, which would have done no harm to market sentiment.
US Treasuries have reversed some of Friday's unusual rally, which came after the blockbuster employment report.  The 2-year and 10-year rate are up 3-4bps, the latter to 1.5%, while the 5-year rate is up closer to 6bps.
Economic dataflow has been almost non-existent. The NY Fed's monthly survey of household inflation expectations showed the year-ahead rate lift from 5.3% to 5.7% while the 3-year ahead rate was steady at 4.2%, both at their highest level since the survey began in 2013. CPI inflation data later this week is expected to record a lift to 5.9% y/y in October, so the near-term expectations data are not out of whack.
After last week's Fed policy update, the speaking circuit has begun, for which we'll hear a lot of divergent views from FOMC members. Fed Vice Chair Clarida stuck to the script, saying he expected this year's surge in inflation to ease as supply and demand imbalances fade over time. He expected the Fed to meet its goals for raising rates by the end of 2022 and that median Fed projections for rate rises in 2023-24 seemed appropriate. That said, he added most Fed officials see risks of higher than anticipated inflation.
St Louis Fed Bullard reiterated his hawkish credentials, arguing that "this is one of hottest labour markets we've seen" and that he had two rate hikes for next year pencilled in. As expected, Governor Quarles will be leaving the Fed and this will happen in the last week of December, giving President Biden another slot to fill.
European gas prices rose 5-10% as it became clearer that Gazprom won't be helping out to add supply, saying that it won't sell any spot fuel via its sales platform this week and it didn't book any extra supply capacity for Europe at the weekend auction. The Kremlin said that Nordstream 2 approval would help, making it obvious that politics was playing a role, with Russia likely only helping if it served its long-term interests. Oil prices have begun the week on a positive note, up about 1%.
In currency markets, a risk-positive tone is evident, with CHF and the USD underperforming. The NZD is top of the leaderboard, up 0.7% from last week's close to 0.7165. Some commentators have pointed to the imminent end of lockdown restrictions, but we don't see that as much of a positive driver. While in Auckland some retail shops will be allowed to open from Wednesday, hairdressers, nail salons, and most hospitality venues will still likely be unable to trade for another few weeks until the new traffic light system takes effect. These restrictions remain some of the harshest in the world, with China a notable exception, and NZ is about six months behind the world in terms of dealing with learning to live with COVID19.  How business and consumer sentiment respond to endemic COVID remains a big cloud of uncertainty overhanging the local economy.
The AUD has made a smaller gain, up 0.3% to 0.7420, resulting in NZD/AUD pushing up over 0.9650. NZD crosses are all stronger. Of the other majors, GBP has performed well against the backdrop of the real yield on UK gilts falling to a record low (the 10-year rate hitting minus 3.19%), and a media report of the EU-UK Brexit deal potentially blowing up in the face of the UK if it activates article 16 of the Northern Ireland protocol to suspend parts of post-Brexit arrangements for the Irish border. GBP has shrugged off all that negative news to be up 0.4% to 1.3555. NZDGBP hit the 0.53 mark for the first time since February before easing a little.
After the strong rally in Treasuries on Friday night, NZ bonds underperformed yesterday, showing only a small 1-2bps fall in rates at the long end of the curve. NZ-global spreads look wide enough to attract some attention, but overseas investors haven't been willing to dive back into the market just yet, perhaps reflecting recent market volatility. Swap rates were little changed on the day.
In the day ahead, NAB's business survey will be released at a slightly earlier than usual time, ahead of NZ card spending data, which will remain distorted by lockdown impacts. US PPI data tonight for October comes ahead of CPI data later in the week. The outturns are expected to show very high inflation of 8.6% y/y for final demand and 6.8% y/y excluding food and energy, albeit no higher than printed in the previous month.