Global rates higher across the board; US break-even inflation rates at fresh highs. Surprisingly positive Chinese economic data and hawkish central bank commentary. Commodity currencies slightly outperform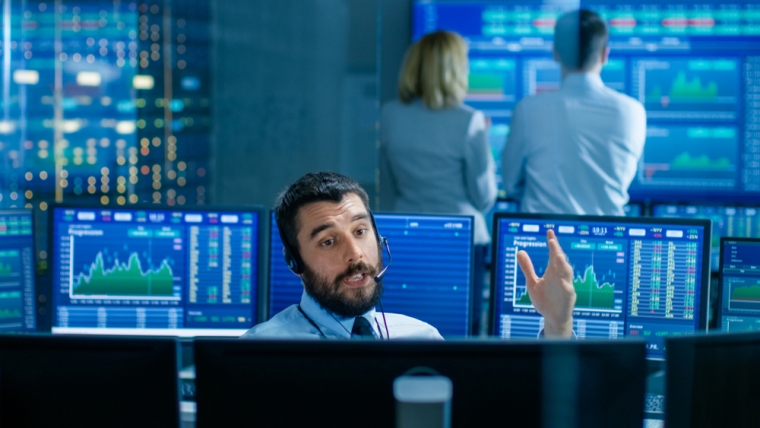 Global rates have pushed higher on the back of some hawkish central bank commentary, with US break-even inflation rates up to fresh highs. There's a slightly risk-positive tone in currency markets, seeing small outperformance of commodity currencies.
China monthly activity data for October released yesterday were notably better than expected for retail sales and industrial production against the backdrop of energy shortages and COVID19-related lockdowns. Investment was a touch weaker than expected, dragged down by the weakness in the property sector. China's growth path is much slower that we've become accustomed to, but the data came of some relief that the economy wasn't a lot weaker. Overnight, the US Empire manufacturing index (NY state ISM) was much stronger than expected at 30.9, and inflation indicators were stronger as well.
Presidents Biden and Xi meet this morning in a virtual summit that is expected to last a few hours, with a wide-ranging discussion that might include the Trump-Xi trade deal, which China isn't complying with, and thorny issues like Taiwan and human rights in Xinjiang. Expectations are low for any breakthrough deals, but both sides are looking to build on signs of easing hostility, according to insiders.
Global rates have pushed higher, against a backdrop of more hawkish central bank commentary. Bank of England Bailey told lawmakers he remained "very uneasy about the inflation situation", although evidently not so uneasy that he shocked the market by not voting for a rate hike a couple of weeks ago that had been fully priced. He suggested that he was waiting for more information on the labour market post the end of the furlough scheme before making a decision on rates.
Bank of Canada Governor Macklem wrote an opinion piece in the FT saying "we are not there yet, but we are getting closer" when commenting on the prospect for higher rates. The Bank's forward guidance requires slack in the economy to be fully absorbed and Macklem noted that the Bank has twice brought forward the likely timing of slack being absorbed.
A couple of ex-FOMC members have given hawkish outlooks on policy, with ex-NY Fed President Dudley saying that he sees the peak in the Fed Funds rate at 3-4%, while former Richmond Fed President Lacker, saw 3½-4% as plausible. The market certainly isn't priced for such as aggressive tightening, with forward Fed Funds rates at just over 1½% in a few years-time.
Global rates are broadly higher, with the UK 10-year rate up 5bps and European 10-year rates up 3-4bps, with 2-year rates showing similar moves. Against this backdrop, US Treasuries are trading heavy, with possible additional factors including plenty of corporate issuance to start the week and the auction of $23b of 20-year Treasuries later this week. The 10-year rate is up 6bps to 1.62%, driven by higher breakeven inflation rates.  The US 10-year break even inflation rate is up 5bps to a 16-year high of 2.77%, while the 5-year rate hit a record high of 3.2%.
As US rates have headed higher, the S&P500 has headed lower, opening on a positive note but currently just in negative territory.
Currency market movements have been consistent with a mild risk-on tone. The AUD has performed best, up 0.25% since Friday's NY close, up to 0.7350. The NZD and CAD show small gains, the former near 0.7050 after trading up to 0.7080 overnight. While GBP is up slightly, the EUR is notably weaker, down 0.5% to go sub 1.14 for no obvious reason, although technical factors might be at play. On the NZD crosses, NZD/EUR is up 0.6% to 0.6190, while NZD/AUD is back below 0.96.
The domestic rates market had a slightly better tone to it yesterday, compared to recent trading, with NZGB yields down 2-3bps across much of the curve against a backdrop of flat US Treasuries. Swap rates were down by 2bps from the 2-year maturity.
The key event on the economic calendar today is RBA Governor Lowe's speech on inflation trends. Tonight, UK labour market data, euro area GDP (second reading) and US retail sales data are released, the latter providing the most scope for some sort of market reaction.