GBP outperforms following yet another positive inflation surprise. NZD consolidates around 0.70; AUD on the soft side following no smoking gun in wage data. UST yields nudge lower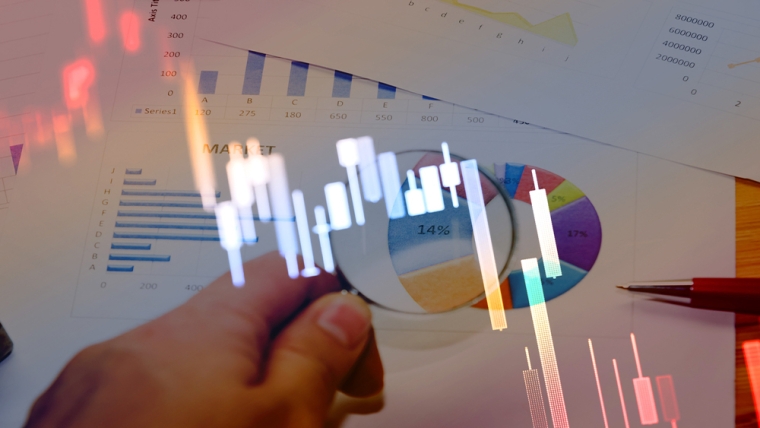 Markets are showing signs of consolidation, with little change in global equities, US rates down slightly and the NZD tracking around 0.70. GBP has outperformed following another positive inflation surprise.
Positive inflation surprises have become ubiquitous over recent months and, adding to that theme, UK CPI inflation was much stronger than expected in October, with the headline rate rising to 4.2% y/y and the core rate at 3.4% y/y. The retail price index, which is used to price index-linked gilts (a quarter of UK government debt), rose to a 30-year high of 6%. Following the stronger labour market data yesterday, expectations for a rate hike cycle beginning next month were cemented in and over 100bps of tightening is priced into the curve for the next 12 months.
Surprisingly, Canadian inflation didn't positively surprise, with annual CPI inflation up to an 18-year high of 4.7% in October, while core inflation (the average of three series that the Bank of Canada closely monitors) was steady at 2.7%, both figures meeting market expectations. Tighter monetary policy by the BoC is well priced by the market, with close to 125bps priced in over the next 12 months, with the expected tightening cycle beginning from March.
US housing starts fell 0.7% m/m in October, weaker than expected, led by single-family homes, possibly a reflection of supply constraints.  The permits series is less volatile and is a better lead indicator of activity and that showed a 4% increase to a six-month high and was stronger than expected.
The inflation data supported GBP overnight, sending it 0.6% higher to 1.3490. The lack of inflation surprise for Canada, has seen CAD as the worst performer, albeit down only 0.2% overnight. It was visibly weaker after the inflation report, although weaker oil prices have likely been a factor as well, with WTI crude down 2½%. Oil traders report some nerves on the possibility of the US and China tapping their strategic reserves to help contain prices.
EUR saw a mini flash crash just before the NZ close yesterday that took it down to a fresh 16-month low of 1.1264. It recovered quickly back over 1.13 and sits this morning at 1.1320. At the same time as that mini-crash, NZD/USD touched a low of 0.6980 but since then it has been hovering around 0.70.
The AUD has been on the weak side of the ledger, flat overnight but down 0.5% from this time yesterday. It looks like some in the market were positioned for an upside surprise in Australian wages data, but that wasn't forthcoming, with the data bang in line with expectations at 2.2% y/y, back to pre-pandemic levels. The 3-year bond future saw a 10bps fall in yield after the release before consolidating overnight. Given the RBA's guidance, the market will be sensitive to wages data going forward, which isn't particularly smart, as wages are a clear lagging indicator and this can only add to expectations that the RBA might be eventually forced into a more aggressive tightening cycle. The AUD is trading down at 0.7270 and NZD/AUD got a sustained lift after the wages data and is currently tracking around 0.9630.
The S&P500 shows a modest fall for the day, having spent the entire session in negative territory so far. US Treasuries show a small fall in yield across the curve, with the 10-year rate down 2bps to 1.61%. The results of the 20-year auction has just been announced as we go to print, with the tendered rate over 1bp higher than the prevailing yield.
NZGB yields were little changed yesterday, but the market outperformed swap, with swap rates up 3bps across most of the curve. Market sentiment for the bond market looks to have been better this week, compared to recent weeks, a good sign ahead of the weekly tender today.
NZ COVID19 restrictions are on a path towards easing further, with the government set to confirm on 29 November that the whole country will move to a new traffic light system very soon after. This will see much less trading restrictions for Auckland and a re-opening of the Auckland regional border from 15 December. Still, we maintain a cautious economic outlook as the spread of COVID19 across the country will come as a shock for many and, after a modest rebound in activity, the outlook looks highly uncertain thereafter. Furthermore, the government will be slow to reopen the international border, and the best that can be hoped for is a small easing on restrictions for inbound travel sometime in Q1.
Even though NZ's current inflationary pulse is extreme, the uncertain outlook adds to the case for the RBNZ moving cautiously with rate hikes in 25bps increments. OIS pricing still shows the market pricing a 40% chance of a 50bps hike next week.
Finally, in a sign of a market top for cryptocurrencies, LA's Staple Centre will be renamed Crypto.com Arena, after the Singapore based platform bought the naming rights. During the dotcom bubble, a common strategy for high flying companies was to buy naming rights for stadiums and arenas and it didn't end too well. Enron Field is now a distant memory.
In the day ahead, the RBNZ releases its survey of expectations and the 2-year ahead inflation series is expected to show another sharp lift. The correlation with actual headline CPI inflation is high and last time inflation was around 5%, the expectations series was close to 3%, so there is still plenty of upside potential from last quarter's reading of 2.27%. This is little information content in this survey, but there's a chance of jumpy traders over-reacting to a high print.