Equities lower, yield curves flatter as Fed official says March is a "live meeting" for a rate hike Omicron continues to spread rapidly. Biden's $1.75tn Build Back Better bill now looks unlikely to pass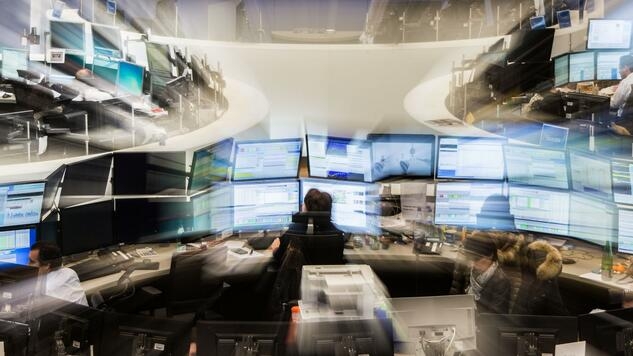 The US curve was flatter on Friday and the USD stronger amidst a risk-off backdrop and more hawkish rhetoric from Fed officials.  The NZD ended the week back near its lows for the year, at around 0.6740.  In news over the weekend, the Netherlands has announced a new lockdown in response to Omicron while Biden's signature Build Back Better fiscal bill now looks like it will struggle to pass the Senate after moderate Democrat Joe Manchin signalled he would vote against it.
Equity markets ended last week on a soft note, with the S&P500 down 1% (-1.9% on the week) and the EuroStoxx 600 index down 0.6%.  The NASDAQ held up on Friday (down just 0.1%) but was the underperformer last week, off almost 3%.  Market concern is centred on the potential for new Covid-restrictions, given the surge in Omicron cases, and the prospect of Fed rate hikes next year to cool inflation.  The proximity to year-end, normally a time when investors' risk appetite is more limited than normal, is also probably a factor behind the recent volatility.  To put things in context though, the S&P500 is still less than 3% from its recently set all-time high and is up some 23% this year.  Not a bad result.
Following on from the hawkish FOMC meeting earlier in the week, Fed Governor Christopher Waller said on Friday that March would be a "live meeting" for a rate hike.  Waller implied he personally might be leaning towards a March rate hike given the "alarmingly high" rate of inflation, while acknowledging that Omicron was a key uncertainty to the outlook.  Separately, San Francisco Fed President Daly said she expected two or three rate hikes next year which, for one of the more dovish voices on the committee, shows how quickly the thinking has changed.  The market now prices around a 50% chance of a rate hike in March and just less than three hikes in total next year.  The US 2-year rate was 3bps higher on Friday while the 10-year rate was down 1bp, to 1.40%, and the 30-year rate 5bps lower.
The USD had already been trending higher through New York trading and got an additional boost late in the session from Waller's hawkish comments.  The BBDXY USD index was up a chunky 0.6% on the day, reversing most of its post-FOMC losses.  This has seen the EUR fall back towards its lows for the year and the NZD drop to 0.6740.  The JPY and Swiss franc outperformed against the risk-off backdrop.
Omicron continues to spread rapidly overseas, with New York reporting a record 21,000 daily cases on Friday and UK cases up by more than 50% last week, hitting a daily record of 93,000 on Friday.  UK hospitalisations have also started to increase, albeit to levels still well below previous peaks, with the Health Secretary refusing to rule out further restrictions to control the spread of the virus.  Over the weekend, the Netherlands announced a new lockdown, with non-essential shops, restaurants and bars, and gyms to be closed until at least January 14, alongside tight restrictions on household mixing.  Ireland announced restaurants and bars will close earlier while other European countries, including Italy, are considering fresh restrictions.  In contrast, US health expert Fauci said he didn't think lockdowns would be necessarily.
An Imperial College study in the UK found that two doses of the Pfizer vaccine provided only up to 20% protection against being symptomatic infection by Omicron, although a booster shot was found to increase protection to 55%-80% (80-85% against severe illness).  Separately, researchers in South Africa reported on an initial study that indicated the T-cell response against Omicron was still 70-80% effective in those who have had two shots of the Pfizer vaccine, suggesting it should still be effective in providing protection against severe illness.  Consistent with this, South Africa's Health Ministry said the hospitalisation rate among those infected with Covid has been much lower this time.  Just 1.9% of cases in the second week of the Omicron wave were hospitalised compared to 19% in the same week of the previous Delta wave.  We still need to wait on larger studies to make definitive conclusions.
Biden's signature $1.75tn 'Build Back Better' bill, which included funding for such things as climate change and pre-school childcare, now looks like it doesn't have the numbers to pass the Senate.  West Virginia Democrat senator Joe Manchin told Fox News over the weekend that he couldn't support it, which would leave the Democrats short of the 50 votes needed in the Senate (assuming the Republican partly remains united in opposition).
Trading activity was subdued in the domestic rates market on Friday as the market winds down ahead of Christmas.  There was a downward bias to swap rates, which were lower by around 2bps across the curve.  Swap rates were broadly flat last week with the big moves coming in the bond market (yields down by as much as 15bps) after New Zealand Debt Management slashed its forecast bond issuance at the Half-Year Economic and Fiscal update.
The preliminary ANZ business survey for December showed slowing activity indicators, with the key Own Activity index falling to its lowest level since the late last year, at 11.8.  There was no let-up in the inflation and cost indicators though, with pricing intentions still at extreme levels (a net 63.6% of business intend to raise prices).
The Westpac McDermott Miller consumer confidence index released this morning is worth keeping an eye on given the recent slump in consumer confidence.