Bonds, currencies, oil markets all volatile. UST10s swing in big range, with further curve flattening. Bank of Japan moves to keep the 10-yr yield under 0.25%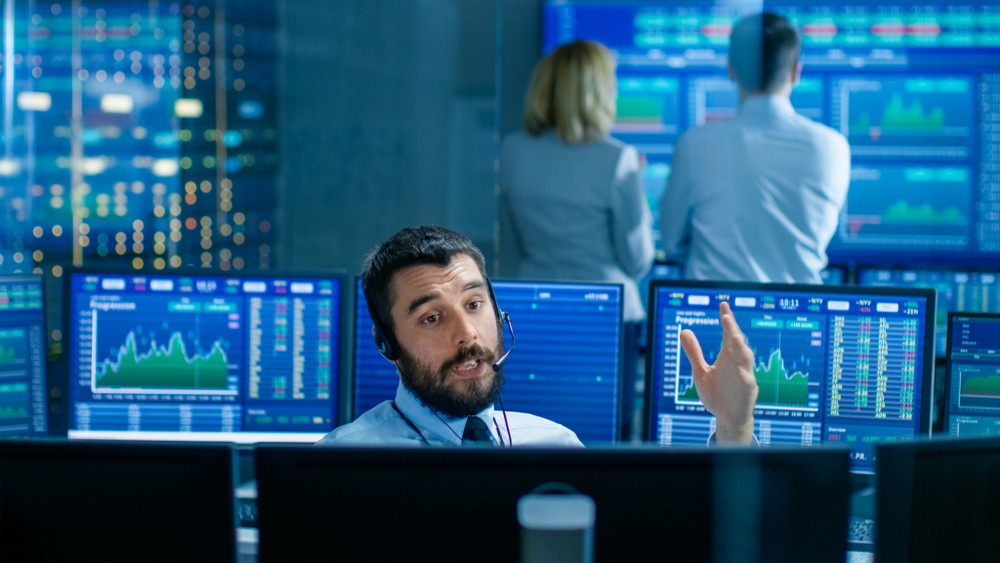 It has been a volatile start to the new week, with wide ranges in bond markets, currencies and oil prices.  The US 10-year rate is down slightly after a temporary surge to a new cycle-high, while curve flattening is evident. JPY has been whippy and overall weak, as has the NZD, which traded below 0.69 this morning. AUD weakness has been more modest and NZD/AUD has closed in on 0.92.
Newsflow has been light to begin the new week but that hasn't prevented some volatility in financial markets. US Treasuries have been pulled in all directions, as market strategists revise their Fed Funds rate projections, more than a week after the FOMC policy update and after a week of a procession of FOMC members opening the gates to tightening in 50bps clips.
A sharp sell-off during Asian trading saw the 10-year Treasury peak at a fresh high of 2.55%, before steadily falling back down to 2.42%, currently back up to 2.46%, down a few bps from the level at the NZ close. The 2-year rate has also traded a wide range. The net result is that 2s10s yield curve has flattenened by 7bps since Friday's close, now down to just 13bps, and seemingly only a matter of time between this part of the curve inverts. A sustained move into negative territory would improve the signal of this indicator for impending US economic recession for late 2022, early 2023.
Supporting the overnight move lower in rates, oil prices have fallen over 6%, a reaction to fears that growing COVID19-related lockdowns in China will crimp demand. A two-stage lockdown in Shanghai that began yesterday means that nearly 5% of China, weighted by population, is in lockdown. Brent crude trades this morning at about USD113 per barrel after trading close to USD120 at the Asian open.
Currency markets have also been volatile, led by the yen. During the Asian morning, the BoJ offered to buy unlimited amount of 10-year JGBs at 0.25%, the first action to contain the sell-off of the Japanese bond market since mid-February. This attracted no bids, but another crack in the afternoon after the 10-year rate breached 0.245%, just under the 0.25% ceiling, saw 64.5 billion yen taken up. The policy actions were seen as reaffirming the BoJ's commitment to keep rates low and drove an even weaker yen. Volatility was extreme, and the yen tumbled close to 2½% before buyers stepped in, with USD/JPY up to a high of 125.09, currently back to 123.40. NZD/JPY got to almost as high as 87, now back down to just over 85.
Amidst broad USD strength, with only EUR managing to keep pace, steady just under 1.10, the NZD has started the week down about 1%, falling below the 0.69 mark. This follows a strong run over recent weeks and we have been expecting some consolidation, after it nearly breached 0.70 last week. The AUD hasn't been as weak, down only 0.3% to just under 0.75 and so taking NZD/AUD lower, currently just over the 0.92 mark, about a nine-month low. Relative EUR strength sees NZD/EUR down 1% to 0.6275.
Equity markets have been less volatile than other markets. The S&P500 is flat, while the Nasdaq index is up modestly. The Euro Stoxx 600 index closed 0.1% higher.
The data calendar has been light. The US goods trade deficit narrowed slightly to $106.6b in February from the record high in January, adding to the chance that net trade will be a drag on Q1 GDP growth. The inventory data released were slightly stronger than expected, an offsetting factor for Q1 GDP, but Pantheon Macroeconomics notes that the risk of a zero headline GDP print remains real.
Russia and Ukraine peace talks in Istanbul begin tonight. The chance of a deal still looks slim. Ukrainian President Zelensky talked over the weekend about the conditions under which Ukraine might accept neutral status but he also rejected two of Russia's war aims, including that the Ukrainian government won't step down nor accept demilitarisation of the country.
Against a surge in global rates, NZGBs outperformed yesterday, with the juicy yields on offer finally attracting some offshore and domestic support. NZGBs were up "only" 4bps across most of the curve, with the 10-year rate closing at 3.34%. Swap yields were up 7-8bps across the curve, closing at fresh multi-year highs, the 10-year rate cracking 3.5%, closing at 3.52%.
In the day ahead, Australian retail sales and the US Conference Board measure of consumer confidence are released.