Market takes an optimistic view on Russia-Ukraine peace talks, driving European equities, rates and the euro higher; oil prices lower. UST 2s10s curve briefly inverts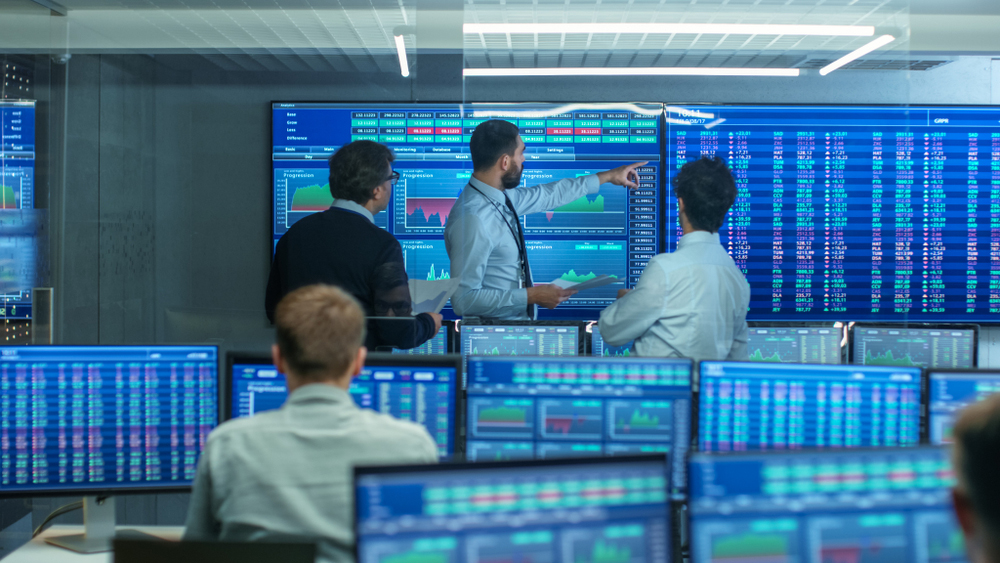 Positive mood music on Russia-Ukraine peace talks drove a strong overnight rebound in European equities, rates and the euro, and a fall in oil prices. US 2-year rates are higher, but the 10-year rate is lower, with the curve briefly inverting. Japan's stepping up of rhetoric on the oversold yen has helped a little and it has outperformed. Other currency movements have been modest overnight, and the NZD has consolidated just above 0.69.
The market has taken an optimistic view on talks between Russia and Ukraine after negotiators ended their meeting in Istanbul. Russia said that it had decided to "dramatically" scale back its military activities in the Kyiv area, intended to "increase mutual trust" and "create the necessary conditions for future negotiations". Ukraine said that the negotiations were "sufficient for the meeting of the presidents to be announced and held".
Diplomats said that they remained sceptical about any imminent breakthrough, and some have warned that President Putin may be using the talks as a ruse to resupply his forces in preparation for a fresh offensive. US Secretary of State Blinken said that "there is what Russia says and there is what Russia does; we're focused on the latter".
Investors have taken a glass half full view of the peace talks, driving positive momentum in European risk assets.  The Euro Stoxx 600 index rose 1.7%, European rates are higher with 2-10-year German Bunds up 5-6bps, and the euro is up 0.8% overnight to 1.1080. Brent crude fell over 8% to below USD105 per barrel after positive headlines emerged from the peace talks, but the fall has since been pared back and the price is currently down 2% for the day at USD110.
The US S&P500 index shows a more modest gain of 0.5% and, while the 2-year rate is up 6bps to 2.39%, the 10-year rate is down 6bps to 2.40%.  Intraday, the 2s10s yield curve inverted for the first time this cycle, a key lead indicator of future economic recession. Trading negative for a nano-second doesn't really count though, and we'd need to a see a sustained move into negative territory before officially wheeling out the recession call.
Philadelphia Fed President Harker joined his colleagues in expressing comfort in tightening in 50bps clips, saying he was "very open to going faster" and "wouldn't take a 50bps increase off the table for the next meeting". Current Fed Fund futures are consistent with over eight hikes this year to just under 2½% through the remaining six meetings, suggesting two or three 50bps hikes mixed in with three or four 25bps hikes.
The Conference Board measure of US consumer confidence rose to 107.2 in March, from a downwardly revised 105.7 in February. The data showed a lift in current conditions, possibly due to the drop in COVID19 cases from the Omicron wave, while the expectations component fell. The share of consumers who said jobs were plentiful increased to a record high of 57.2%. In a separate survey, job openings remained steady near a record high of 11.3 in February, or 1.8 job openings for every unemployment person, a sign of a very tight labour market.
The USD BBDXY index is down 0.5%, driven by euro strength but the yen is also on a stronger footing, supported by a stepping up of yen rhetoric from government officials. The BoJ continued to face pressure on its yield curve control policy, with its pledge to prevent the 10-year rate from exceeding 0.25% by offering unlimited JGB purchases. Purchases were stepped up yesterday to keep the yield in check. MoF officials have been out talking about undesirable FX moves to bring some order back to yen, after its rapid depreciation of late.  Japan's vice-minister for international affairs discussed the topic with US officials. Japan's Finance Minister Suzuki highlighted the need to check if a weaker yen is harming the economy, as he indicated heightened government concern over the currency's recent slide. This "open-mouth" operation on FX has helped stabilise the yen, with USD/JPY trading down to 122.80 this morning after spending some time hovering around 124 yesterday afternoon.
Other currency movements have been modest. The NZD has pushed up through the 0.69 mark while the AUD is flat just under 0.75. After falling to a fresh low of 0.9186 yesterday, NZD/AUD has recovered to 0.9240. NZD/JPY is back around 85, while NZD/EUR is down 0.4% to 0.6250. GBP is on the soft side, as the market digests the recent softer rhetoric from the BoE and NZD/GBP trades just under 0.53.
The Australia Budget overnight was a pre-election one, so some policy measures and the outlook provided need to be taken with a grain of salt, given they assume no change in government. There was some focus on attacking the cost-of-living crisis, with a temporary halving of the fuel excise tax which will slice 0.5% off the CPI, and tax credits to low-middle income earnings to help offset the recent impact of higher prices.
The NZGB market saw more buyers for long end bonds, and sellers of short-dated bonds driving some curve flattening. The 10-year NZGB rate fell 2bps to 3.32%. There was also some curve flattening in the swaps market, with the 2-year rate up 3bps to 3.28% and the 10-year rate down 3bps to 3.49%.
The ANZ business outlook survey this afternoon is expected to still show very weak levels of confidence as Omicron hits demand and supply conditions, and along with surging inflationary pressure. Germany CPI inflation will ramp up higher and US ADP employment data will also be released.