Global rates sharply lower and the USD broadly weaker in partial reversal. Canada CPI blows past expectations; market pricing a small chance of 75bps BoC hike in June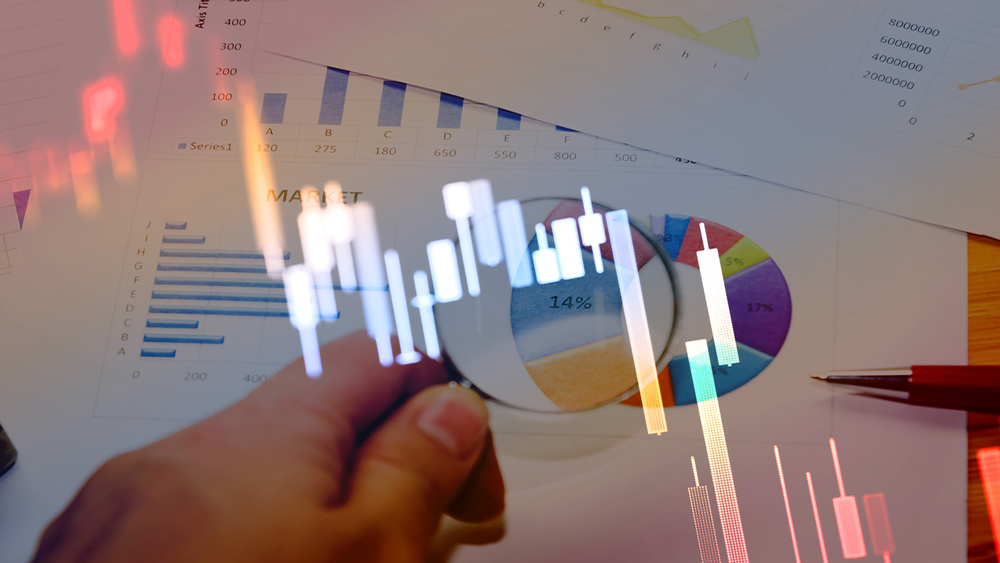 The past 24 hours have seen a reversal of recent market trends, with global rates falling sharply and the USD broadly weaker.  The US 10-year rate, which made a charge for 3% yesterday afternoon, is back to around 2.85%.  USD/JPY is back below 128 while the NZD is up around 1% to 0.68.  While most equity markets are higher overnight, the NASDAQ is lower, weighed down by a 35% fall in Netflix.  NZ CPI takes centre stage this morning, with annual headline inflation expected to reach around 7%.  Fed Chair Powell is speaking tonight.
There has finally been some retracement in bond yields overnight, after their recent huge moves higher.  The US 10-year rate had a run-up towards 3% during Asian trading yesterday, eventually peaking at 2.98%, but it has since slid back to 2.84%, around where it was two days' ago.  Volatility remains eyewatering.  The turnaround in rates started yesterday afternoon, around the time the Bank of Japan announced another unlimited bond buying operation as it sought to prevent the 10-year Japan bond rate from exceeding its 0.25% upper limit under its Yield Curve Control policy.  With the ECB set to stop new bond purchases over the coming months, the BoJ will remain the last major central bank actively suppressing longer-term rates via bond purchases.
The move towards the psychologically important 3% level in the US 10-year rate finally appears to have brought some bond buyers off the side-lines.  Consistent with this, this morning's 20-year US bond auction was very strong, coming some 3bps below secondary market levels at the time. European 10-year rates have fallen 4-5bps overnight.
There has been much less movement in shorter-term rates and central bank rate hike expectations.  Ahead of Powell's speech tonight, before the Fed goes into blackout ahead of its May meeting, the market is fully pricing 50bps rate hikes at each of the next two meetings.  Those expectations were solidified after San Francisco Fed President Daly said there was a "really solid" case for a 50bps hike in May.  The US 2-year rate is down only 1bp over the past 24 hours, at 2.58%, hovering near a three-year high.
USD/JPY traded as high as 129.40 yesterday afternoon as the US 10-year rate made a charge towards 3%, before peeling off to 127.80 overnight as US rates pulled back.  USD/JPY has still increased 11% since the end of February, around the time US rates started to climb sharply.  With Japanese government officials stepping up the rhetoric about the pace of the yen's depreciation and USD/JPY within vicinity of the key 130 level, investors are considering the risk that there might be a policy response.  First up are the G20 meetings of finance ministers and central bank governors (currently in progress) where Japan could potentially lobby for coordinated FX intervention to support the JPY, although such an outcome seems unlikely.  Japan also has the capacity to unilaterally intervene in the FX market itself.  The last time it intervened to support the JPY was in 1998, during the Asian crisis.  The BoJ meeting next week will also garner more attention than usual.  There has been speculation the BoJ could adjust its Yield Curve Control policy, either by allowing the 10-year yield rise further from its notional 0% target or by shifting the target maturity to the 5-year point, as a way of providing support to the JPY.  The BoJ is likely to lift its inflation forecasts for this year at next weeks' meeting, but underlying inflation remains well below 2%, hardly the time to consider monetary policy tightening.
After weeks during which the Renminbi has traded essentially sideways, USD/CNY has pushed notably higher over the past two trading sessions.  The PBoC set the USD/CNY fixing more than one Yuan above expectations yesterday, an implicit endorsement of the previous day's 0.7% increase and consistent with policymakers' desire to provide stimulus to support the economy.  USD/CNY made a high above 6.45 overnight, its highest level in six months.
The EUR has rebounded from a two-year low, helped by hawkish comments from ECB Governing Council member Kazaks.  Kazaks said an ECB rate hike in July was "possible" and alluded to the possibility that the ECB could stop QE bond purchases at the end of this quarter, after the Governing Council reviews new forecasts in June.  Meanwhile, German PPI came in at a record 30.9% y/y in March, reflecting surging energy and other commodity prices.  The EUR is up around 0.5% since this time yesterday and is back to around 1.0850.
In Canada, CPI inflation hit a 30-year high of 6.7% y/y, well above market expectations and higher than implied by the BoC's recently published forecasts.  Inflationary pressures were broad based, with around 60% of the CPI basket showing annual price increases greater than 4% and all the core inflation measures moving higher.  The market is now attributing some chance (around 10%) that the Bank of Canada could hike rates by 75bps (!) at its next meeting in June.  Canada's 2-year bond rate increased 6bps overnight while the CAD is around 1% stronger.
The NZD and AUD are also both up by around 1% over the past 24 hours amidst broad-based USD weakness.  The NZD, which had been consolidating just above 0.67 yesterday morning, is back to the 0.68 mark.  The weakness in the CNY over the past 24 hours hasn't spilled over to either the NZD or AUD yet, although, if that trend continues, it will likely be another headwind for both antipodean currencies.
Equity market performance has been mixed over the past 24 hours.  European markets were up smartly (EuroStoxx 600 +0.8%), the S&P500 is currently flat, while the NASDAQ is down by just over 1%.  The underperformance of the NASDAQ comes in the wake of Netflix's disappointing earnings report yesterday, at which it reported a surprise 200,000 fall in subscribers in Q1 and projected a 2m subscriber loss for the current quarter.  Netflix shares have crumbled more than 35%.
In China, Shanghai continues to gradually allow more people to leave home, although some 11.9 million people remain under strict stay-at-home orders.  Bloomberg reported that businesses, including Tesla, are gradually resuming operations in the city, albeit with workers needing to live on site and be tested regularly.
NZ rates were 5-6bps higher across the swap curve yesterday, as the local market reacted to the big moves higher in global rates the previous night.  There should be some retracement when trading opens this morning, with the curve likely to have a flattening bias, although the market is unlikely to take things too far before the 10:45am release of CPI data.
We are in line with consensus in looking for a 2% q/q increase in headline CPI which would take the annual rate to 7.1%.  At last week's policy update, the RBNZ said it expected inflation to peak around 7% in the first half of this year.  As much, if not more, important than the headline inflation number will be the core inflation figures.  The RBNZ's preferred Sectoral Factor Model measure of core inflation stood at 3.2% y/y last quarter and it is likely to be even further above the top of the RBNZ's 1-3% target range this time around.  The RBNZ's measures are released at 3pm.   Fed Chair Powell and ECB President Lagarde are speaking tonight.