US equities up over 2% on positive retailers' earnings reports, but no risk-on vibe though for bonds and currencies. NZ 2s10s swap curve goes negative, a leading indicator of economic recession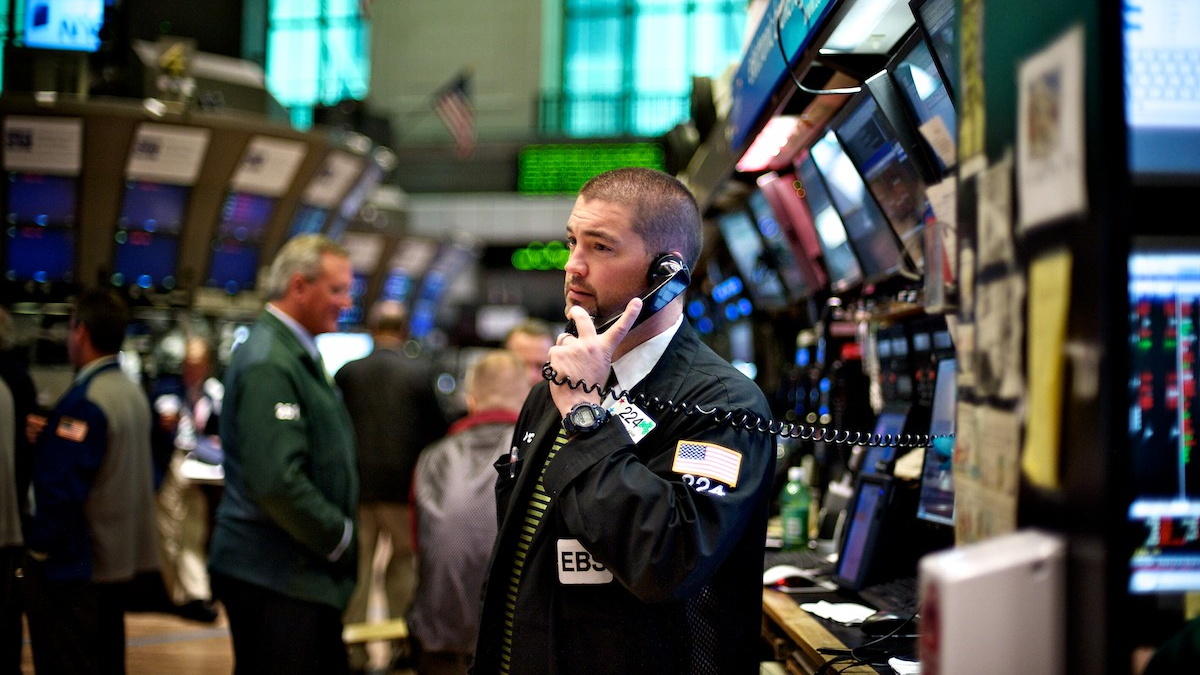 US stocks have charged higher after some positive earnings reports from retailers, guidance from which the market is evidently sensitive to. By contrast, bond and currency markets have been calm for another session and haven't responded to the positive equity market backdrop.
Listed retail stocks continue to be bellwhethers for market sentiment, given their link to the state of the US consumer.  Large department store Macy's reported a stronger than expected result and boosted its profit outlook for the full fiscal year while discount retailers Dollar Tree and Dollar General Corp also lifted their projections, setting the tone for a strong rally in US equities. It was only last week that the market plunged on profit warnings from Walmart and Target. The S&P500 is currently up over 2%, led by a 5% gain in consumer discretionary stocks.
Interestingly, bond and equity markets aren't feeling the positive vibe seen in US equities.  The US 10-year rate did push up to nearly 2.80% but is currently only up slightly for the day at 2.76%.  The 2-year rate is flat at 2.49%.  Of note, the average 30-year mortgage rate fell for the second week in a row, down 15bps in the past week to 5.10% according to a statement from Freddie Mac, albeit still well up from the 3.11% level that rates began the year.
Currency movements have not been particularly significant for the G10 majors, even if there is a hint of broad-based USD weakness since the NZ close. Currency movements have been modest overall over the past 24 hours. The NZD continues to retreat after Wednesday's post-MPS rally, being lower on all the key crosses since this time yesterday. NZD/USD is flat around 0.6470, while NZD/AUD has drifted down to 0.9120. EUR has been one of the better performers as traders continue to absorb the recent hawkish pivot from ECB GC members, including President Lagarde. The currency is trading back with a 1.07 handle, while NZD/EUR has drifted down to 0.6035.
The Chinese yuan has been the weakest currency on our watchlist, with USD/CNY up 0.7% for the day to 6.74. Analysts has been busy revising down GDP growth forecasts to well below the government's 5.5% growth target for this year. In yesterday's report we noted the bleak outlook provided by Premier Li Keqiang. Achieving the growth target, or anywhere near it, is impossible given the zero-COVID strategy driven by President Xi. Shanghai will reopen schools after a three-month shutdown, but there are lingering fears over Beijing's fate as a small number of COVID19 cases continue to be found in the community and in-person school classes remain suspended.
In economic data, US pending home sales fell by a greater than expected 3.9% in April, the sixth consecutive monthly fall and leading indicators such as mortgage applications suggest plenty more downside ahead. Initial jobless claims fell slightly to at 210k, but the rolling 4 or 8 week averages still suggest a rising trend.
We're keeping a close eye on energy prices as an ongoing source of inflationary pressure. Oil prices are up 3% for the day, with Brent crude up back up through USD117 per barrel, with tight supply conditions evident.  Ahead of the US driving season, gasoline inventories declined to the lowest seasonal level since 2014.  And US natural gas prices continue to climb higher ahead of the air conditioning season, up 25% for the month to date and up 142% for the year to date.
In the UK, Chancellor Sunak announced a 25% windfall tax on oil and gas companies, expected to raise £5b, sweetened by a small tax break on investment for the industry. The sum raised will go towards a support package worth £15b for low-income households in Q4 when they will face another ramp up in their household energy bills. The economy is on the verge of economic recession, and this policy will help at the margin to take some pressure off that developing scenario.
NZGB rates fell across much of the curve, with strong demand evident at the weekly bond tender, with yields achieved going well through mids and the 10-year rate closing down 6bps to 3.50%.
This was a better performance than the swap market, which showed a flattening bias, also evident for NZGBs. The 2-year swap rate still seemed to be adjusting in light of the hawkish RBNZ update on Wednesday, closing 3bps higher at 3.76%, while the 10-year rate fell 3bps to 3.72%. This puts the 2s10s spread in negative territory.  For the US, this is often a leading indicator for economic recession, while the indicator has a patchier record for NZ recessions. That said, the NZ economy looks to be heading towards a possible recession, and the RBNZ's drive to take rates higher this week and beyond adds to that chance.
There is nothing to add from the RBNZ's post-MPS round of media interviews, with the key message being that the Bank is determined to bring inflation down and contain inflation expectations and that means plenty more work to do on rates.
In the day ahead we'll be interested in the latest NZ consumer confidence reading, which previously showed a small lift from a deeply depressed level consistent with economic recession. Japan inflation and Australian retail sales data are released during local trading hours. Tonight sees US trade, personal income and spending, consumer sentiment and PCE deflator data released.