Strong bounce-back in US equities after the US public holiday, with S&P 500 up 2.5%; global rates push higher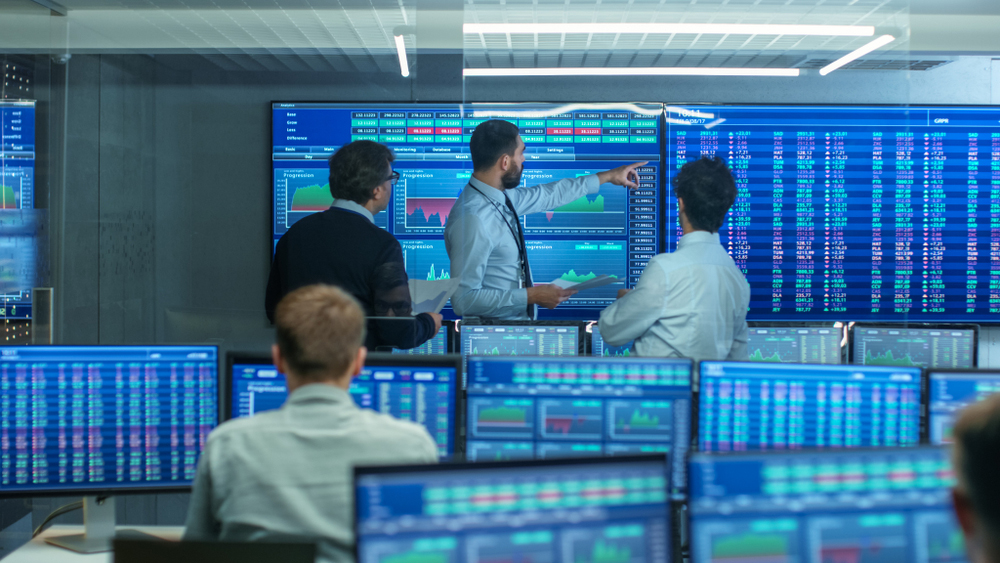 Newsflow has remained light but the positive start to the week for risk appetite has extended overnight, with strong gains for US equities and global rates pushing higher. The yen continues to face downward pressure, with USD/JPY breaking above 136 for the first time since 1998. The NZD has largely tracked sideways and other currency moves excluding the yen have been small.
As steered by positive equity futures trading, US equities have recovered strongly after yesterday's holiday, with indices up in the order of 2½%, making up some of last week's rout. There have been no obvious triggers for the move, and the jury is out on how far through the bear market in equities we are against a backdrop of rising global recession risks and central banks' strong intent on beating down inflation.
The economic calendar has been light. US existing homes sales fell by 3.4% m/m in May, close to market expectations, and the fourth consecutive monthly drop, taking them down to near a two-year low. Plunging mortgage applications in the face of steeply rising mortgage rates are guiding to further falls in home sales to come. Canadian retail sales were strong in April and preliminary estimates suggest a strong gain for May as well.
Positive risk sentiment is supporting a mild, by recent standards, lift in global bond rates. The US 10-year rate is up 7bps from Friday's close to 3.30% but little higher from yesterday's NZ close. The curve is steeper, with the 2-year rate up just 2bps to 3.20%. Richmond Fed President Barkin's comments in a speech looked to be in line with the Fed's central view – the Fed should normalise policy as fast as feasible without causing undue harm to financial markets or the economy and policy might need to be raised above neutral into restrictive territory.
In currency markets, the yen remains under downward pressure, as the market tests the resolve of the BoJ to maintain its ultra-easy policy stance. USD/JPY is up about 1% overnight to 136.45, to a level not seen since 1998. Some Bloomberg analysis showed that the BoJ has bought over 25% more JGBs in June than it has in any other month previously, with more than a week to go for the month. The BoJ is also on the verge of owning 50% of the JGB market. It is not surprising to see some dislocation in the JGB market and this state of affairs is unsustainable. The risk remains that the BoJ will eventually capitulate on its aggressive policy stance, unleashing a massive rally in the yen when it happens.
In other overnight moves, the USD shows some broadly based weakness, but on a small scale. The NZD traded up through 0.6360 last night but has mostly traded around 0.6335 for the past 24 hours, slightly underperforming the other majors (apart from the yen), seeing most NZD crosses slightly lower. NZD/JPY is up 1% to 86.5. NZD/AUD is back just below 0.91.
The latest overnight GDT dairy auction showed a 1.3% in the price index, showing signs of consolidation after its weaker run through March to May.  Whole milk powder fell 0.6% and skim milk powder rose 1.0%.  On the fats, butter rose 2.4% while cheddar fell 9.0% and anhydrous milk fat fell 4.7%.
Yesterday, there was keen interest in what RBA Governor Lowe had to say, given his newfound hawkish credentials. Overall, his views were on the dovish side of expectations. He expected next month's rate decision will be between a 25bps or 50bps hike, the same discussion had at the June meeting, seemingly ruling out the chance of a 75bps hike which the market had thought was a chance. The market moved to reduce this chance and this flowed through into short rates, with the 2-year swap rate closing down 14bps on the day to 3.88%. A series of 50bps hikes is close to fully priced over the next few meetings. Lowe added that the market's aggressive rate track priced wasn't particularly likely but he admitted that the market "has been a better judge of where interest rates are going than we have over the past few years".
The Australian rates market was volatile during and after Lowe's talk, which spilled over into the domestic market. The net result was some curve steepening, with short rates lower and long end rates higher. The OIS market pared back RBNZ hikes, with July OIS closing down 3bps to 2.59%, suggesting a 50bps hike being fully priced and a 36% chance of a super-sized 75bps hike. The 2-year swap rate closed the day 2bps lower at 4.45% while 10-year swap rose 4bps to 4.50%. The 10-year NZGB was barely higher at 4.22%.
There was no market reaction to Westpac's quarterly measure of NZ consumer confidence which plunged to 78.7 in Q2 to a record low in the survey's 34-year history, taking it below levels seen during previous recessions. This now puts it on a par with ANZ's monthly survey which shows a similar poor level of confidence. For that we can blame surging inflation, which is eating into households' purchasing power. Add in a dose of higher interest rates, with more to come to "solve" the inflation problem, and the recessionary risk that overhangs the economy is plain to see. BNZ increases its fixed 1-2 year mortgage rates by 50bps from today, with the "classic" (LVR less than 80%) 2-year rate up to 5.69% and the "standard" rate up to 6.29%.
Coming up after NZ trade data this morning, tonight sees the release of UK and Canadian CPI inflation data, both expected to show further increases in annual changes to 9.1% and 7.3% respectively, keeping the pressure on central banks to deliver more tightening. Fed Chair Powell delivers his semi-annual testimony to a Senate panel, where the value add will be how he handles the grilling from lawmakers.