Fireworks possible from tomorrow's Fed announcement as markets interpret and misinterpret Yellen's press conference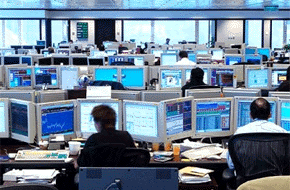 Content supplied by BNZ Markets
The NZD ground higher yesterday, but a strong USD overnight saw a reversal in fortunes.
After the plunge in risk appetite over recent sessions, sentiment perked up in overnight trading, with a nearly 3% gain in European equities and the S&P500's gaining 1.5% at the time of writing. 
The credit market concerns plaguing the US market – particularly so over the previous couple of sessions – were put to one side and there was a relief rally in various ETF corporate bond funds and narrower spreads were evident.  Oil prices staged a rally, with a 2.5% gain in WTI, and this helped support sentiment.
As the rates market became slightly more convinced of a Fed rate hike tomorrow, the USD staged a rally, rising against all the major currencies, except CAD, which was boosted by higher oil prices.
The NZD continued its run of outperformance.
It ground higher throughout yesterday's local trading session and broke through the 0.68 level by dinner time.  It met some fierce resistance beyond that point and it eventually succumbed as the USD rally got underway.  The NZD currently sits around 0.6750, broadly unchanged from the last NY close.  The GDT dairy auction overnight was close enough to expectations.  We expected a modest increase in pricing and that was delivered, with the average price rising by 1.9%.
With other major currencies losing more ground against the USD, all the crosses were up.  NZD/AUD reached a 6-week high of a few ticks above 0.9420, before falling to just under the 0.94 handle.  Gains against the EUR, GBP and JPY were all in the vicinity of 0.5%.
We believe the NZD is near the top of a trading range, but tomorrow's FOMC meeting could cause some fireworks.
This has been one of the most anticipated Fed meetings in modern history, but some trading volatility could still be expected, as market participants interpret and misinterpret the FOMC language and nuances of Chairwoman Yellen's press conference.
---
Get our daily currency email by signing up here:
---
Kymberly Martin is on the BNZ Research team. All its research is available here.