US durable goods orders and pending home sales were weak; Euro-area confidence indicators underwhelmed; dovish tone to part of RBNZ's statement; Fonterra forecast milk price slashed again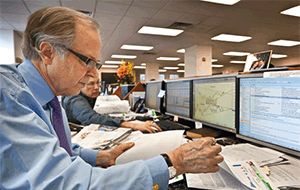 It seems that the link between oil prices and US equities has been temporarily broken. In the post-FOMC world, the USD has weakened across the board, rates are slightly down and equity markets are lower. Meanwhile oil prices are higher.
The FOMC made only modest changes to its December Statement. Indeed, the outlook statement with regards to the likely gradual increase in the Fed Funds rate was identical. The key comment that garnered much attention was the reference to "closely monitoring global economic and financial developments", while the previous statement about the risks to the outlook for activity and the labour market being balanced was dropped.
US equities fell about 1.5% after the result yesterday and have chopped around this morning and the S&P500 is currently up 0.6%. The Euro Stoxx 600 index is down 1.6%, reflecting the US move yesterday and helped by some poor earnings results such as that from Deutsche Bank.
There was a bit of to-ing and fro-ing in markets as Russia's energy minister said there were talks planned next month with OPEC to discuss production cuts and Saudi Arabia had already indicated a proposal to trim output by 5%, but this talk was later denied by some OPEC officials. Brent crude sits at just over the $34 mark this morning, up about 3.5%, after reaching a peak of $35.84.
The economic data flow overnight was weak. US durable goods orders way undershot expectations, even excluding the volatile transportation group, and pending home sales were also weak. In the euro-area, a series of confidence indicators released by the European Commission undershot expectations, showing lower levels of business and consumer confidence.  Q4 UK GDP data was in line at 0.5% q/q.
This morning the NZD trades at 0.6482, having traded in a circa one-cent range of 0.6418 to 0.6513 over the past 24 hours. At 8:30am yesterday, Fonterra reduced its forecast milk price pay-out by 9.8% from $4.60 to $4.15 per kg/milksolids for the current season. Inclusive of dividends, this means a total payout of $4.50-$4.55. On top of an expected 5-6% fall in dairy production, dairy farm incomes will be low again, following a soft FY15. This announcement saw a small dip in the NZD ahead of the RBNZ announcement at 9am.
The RBNZ's statement was similar in tone to December, conveying an easing bias, but no urgency to do so. Some traders focused on the slightly more dovish final paragraph and this led to NZD selling, down about half a cent. Overnight we have retraced that move, helped by broader USD weakness. On a TWI basis, the NZD is about 0.4% below the level prevailing just before the RBNZ announcement.
The AUD has been well-bid, following the move up in oil and a broader rally in commodity prices. It currently trades just below the 0.71 handle after reaching a high of 0.7129 overnight. The combination of a strong AUD and a soft-ish NZD has seen about a 1 cent fall in NZD/AUD since the Fonterra/RBNZ announcement, to 0.9139.
EUR and GBP are both higher against the USD, up 0.5% and 1.0% respectively to 1.0950 and 1.4370, while USD/JPY is little changed ahead of the BoJ announcement later today, where some speculate about a possible surprise BoJ easing.
---
Get our daily currency email by signing up here:
---
BNZ Markets research is available here.